An insider's guide to useful travel websites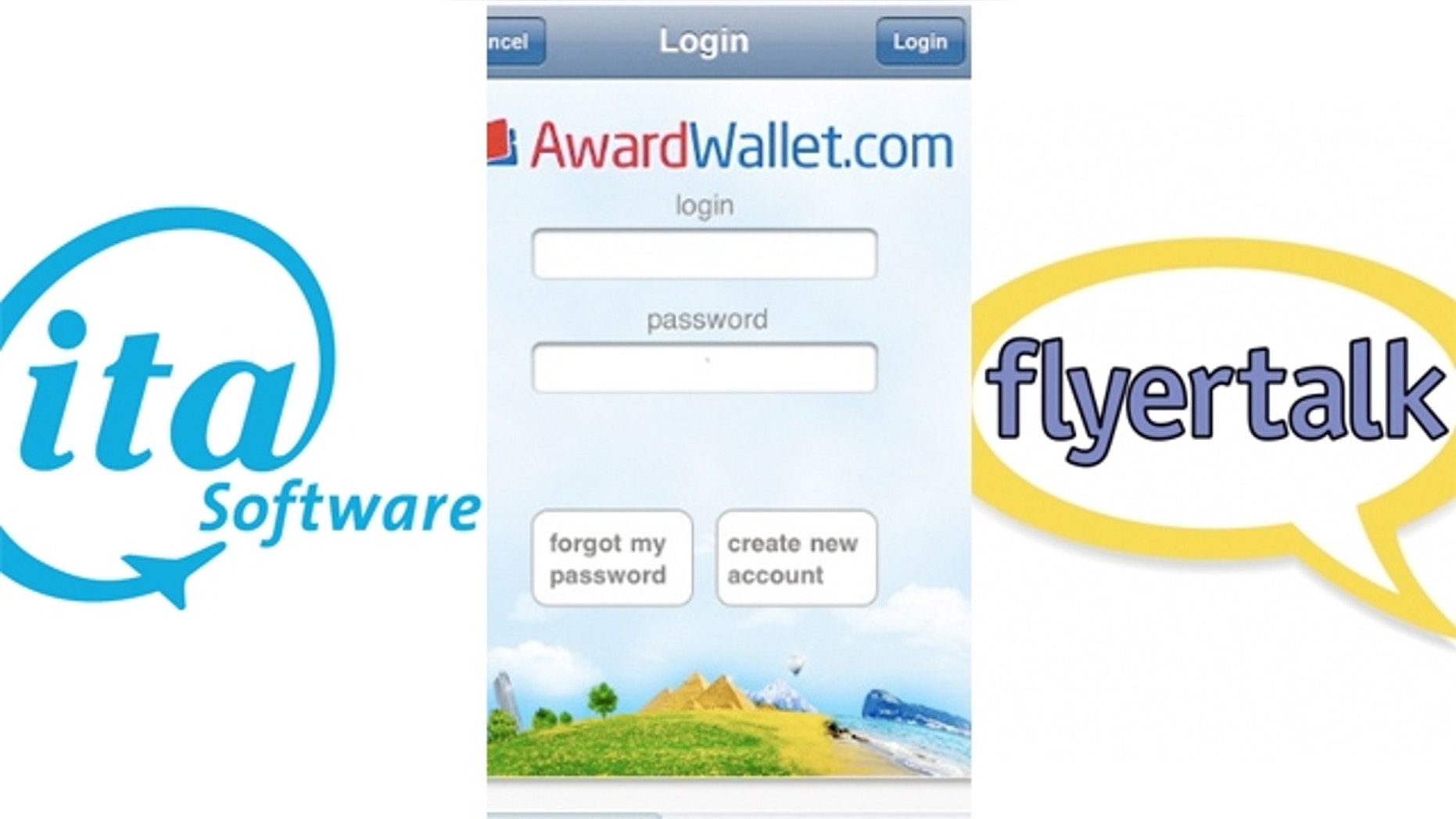 It seems like every day another new travel website is being touted as being the "best" place to go when booking travel on-line.  There are literally thousands of sites out there, and it's often tough to know which ones stand out when it comes to getting a good deal or making your life a little easier.  Being a travel industry insider as the founder of AutoSlash.com, people often ask me what travel sites I find most useful.  The question has come up enough that I decided to share my share my go-to list.
ITA Software
Matrix.itasoftware.com is my secret weapon when it comes to airfare searches. This site is great when my travel plans are pretty firm and I need to find the best flight combinations.
With over 30 million scheduled commercial flights per year (about one every second), finding the right flight at the right price can be a daunting task.  The big online travel agencies try to present options in a simple format, but sometimes you need to dig a little deeper to get the best deal.
The power of ITA's Matrix tool lies in its ability to specify multiple origin and destination airports in one query.  For example, I often try to escape the winter in NYC and head to Florida when I can.  Matrix lets me search for all flights leaving from Kennedy, LaGuardia, and Newark going to Miami, Fort Lauderdale or West Palm Beach airport in a single search.  This would require nine separate searches on any other site, but only a single inquiry with ITA's Matrix.
Add in the ability to be flexible around dates, compare non-stop vs. connecting flights, and multi-city itineraries, and you can easily see how this is by far the most power tool out there for airfare searches.  It's no wonder that Google acquired ITA last year to power their new Google Flights feature.
TripAdvisor
Lots of websites offer reviews, but TripAdvisor.com is the undisputed king of hotel reviews.  They seem to be embroiled in some new controversy every other day related to the quality or veracity of the reviews on their site, but the fact remains that they've been at this game longer than anyone else, and the breadth and depth of their content is unrivaled.
The reviews on the site are all user-generated and they rank hotels in each area based on popularity.  While planning a recent trip to Orlando, I checked TripAdvisor first to see what the top area hotels were.  They listed the top three as Floridays Resort, the Waldorf Astoria and the Hilton Orlando.  The Waldorf sounded wonderful but was out of my price range.  After digging into the reviews for Floridays and the Hilton, I found that the Hilton was a new hotel in the area with top notch amenities, and they had a waterslide, which got me brownie points with the kids.  People also raved about Floridays, but after finding a great rate at the Hilton, I booked it, and I couldn't have been happier.
Total elapsed time to find my ideal hotel in the biggest tourist area in the country was less than 10 minutes.  It's hard to argue with that.
AwardWallet
Anyone who has had to manage their various logins to airline frequent flyer, hotel rewards, and other loyalty programs will immediately see the benefit of AwardWallet.com.  This site tracks all your point balances across the various programs you are a member of and displays them in a simple interface.  It lets you know when balances have changed and when miles expire.  It stores all your passwords, so you can login to any prog ram with a single click.  They'll even issue you a personalized credit card ("OneCard") which contains all the programs you're a member of, your account number, and program phone numbers, that can be swiped at airline kiosks for easy check-in.
AwardWallet relieves the hassle of managing multiple rewards programs.  Once you sign up, you'll wonder how you ever managed the old way.
Flyertalk
The deepest treasure trove of travel information on the Internet bar none is Flyertalk.com. This site bills itself as an interactive community for travel related loyalty programs, but it is so much more.  Hundreds of thousands of Flyertalk users have asked and answered almost every travel related question imaginable in the site's 15 year history.
There's a vibrant community of experienced travelers there, many of whom are willing to help, whether it's an inquiry about how to keep your airline miles from expiring to how to plan an around the world trip in the most efficient way possible.  This is my go-to site when I'm not sure where else to turn, and it's educational to browse the various forums.
Jonathan Weinberg is the founder and CEO of AutoSlash.com, a website that automatically applies discounts, and re-books your rental if rates drop.