American Airlines offers fee-based ticket price lock option for up to 7 days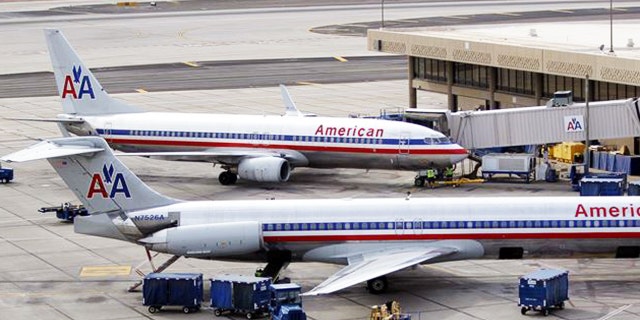 According to Department of Transportation regulations, commercial airlines must allow customers to cancel reservations within 24 hours of purchase without penalty.
Now, American Airlines is introducing a new fee that lets travelers extend their hold on a ticket with a guaranteed price for up to seven days.
Customers who booking a reservation on AA.com will see a "Hold" option when they are ready to pay for their ticket. Travelers can select from three options, beyond the airline's current 24 hour hold policy: $7.99 for a lock-in fare for up to three days; $9.99 for a lock-in fare for up to five days; $11.99 for a lock-in fare for a full week.
Just before the fare hold period expires, customers receive an email warning and can choose to purchase the ticket or cancel the reservation. The hold fee is non-refundable so you'll be out a few bucks if you choose not to fly AA—but the cost pales in comparison to the three-figure ticket change fee charged by most airlines.
Other restrictions on the hold policy include reward bookings. Flights purchased via third party website, through a miles program or another discount are eligible for the extended hold period and may not be eligible for the 24 hold period.
According to Road Warrior Voices, the service is currently being tested for customers flying between Miami and Los Angeles but a spokesman for the airline confirmed that the service will soon be available on most domestic flights:
"American Airlines customers have long enjoyed the option to hold a fare for 24 hours without payment. Now, in select markets we're adding options to hold fares on aa.com for three, five, or seven days for a nominal charge. American plans to offer this option on all routes in the continental U.S. over the next several months."