Kentucky youth group kept off American Airlines flight over check-in delay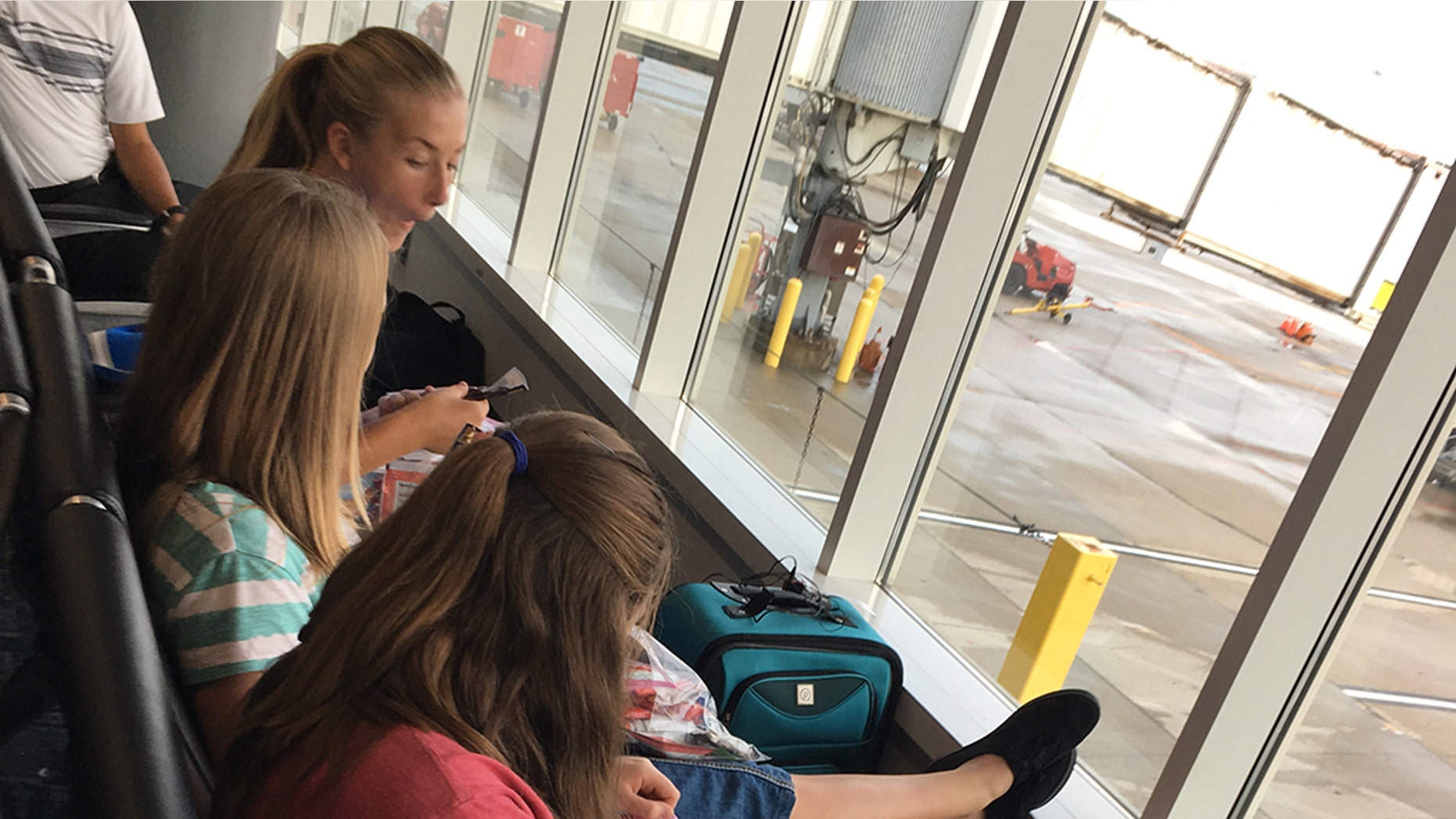 A youth group headed to Mexico was kept off a flight for being late – however, the group's youth pastor feels the blame is with American Airlines.
William Davis, a youth pastor at Clays Mill Road Baptist Church in Lexington, Ky., said he and his group of 40 teenagers were heading to Irapuato, Mexico, as part of a mission to help children.
The group arrived to the Cincinnati/Northern Kentucky International Airport at 5:58 in the morning – two hours ahead of their 7:54 a.m. flight to Leon, Mexico on August 7. However, the early arrival was met with a chaotic check-in experience that took an hour and a half, Davis claims.
"I have flown with many groups in my 10 years of working as a youth pastor, but I have NEVER seen any airline process a group like this," Davis wrote on Facebook.
"(Another employee) told (the employee checking them in) to process all of our 40 tickets and then process all of our 40 bags," he wrote in the post.
FLORIDA DOCTOR HAS BIZARRE AIRPORT MELTDOWN TO 'PROVE A POINT' ABOUT POLICE USE OF FORCE: 'IF I WAS A BLACK PERSON, I'D BE TERRIFIED'
"The lady whose name I do not know attempted to run all 40 bags under my name," he continued. "Apparently this strategy didn't work. She then had to go back and do it the regular way…"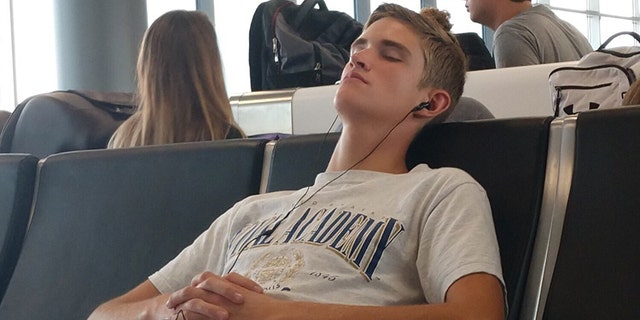 Davis went on to explain that the one woman helping them had to go back and check in the 40 members of the group again, taking up precious time.
Once the teens had their tickets, they "ran to the gate," after getting through security. However, they were too late.
"These kids had to raise $1,500 to go on this trip, and they missed two days of it."
"The lady at the gate (Jennifer) told us that the door was closed and that we could not get on the airplane that was sitting right there because we were 3 MINUTES LATE," Davis wrote.
Davis said he begged the airline crew member to let the teenagers, who had saved for two years to raise the money for the mission trip to Mexico, on to the plane.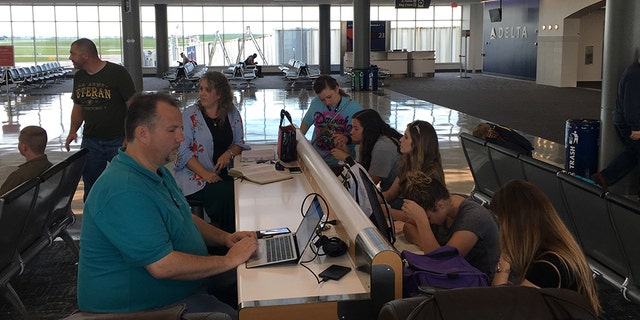 Instead the youth group watched from the window as ground crew removed their bags from the plane.
"She sent that airplane without 40 passengers," Davis said in an interview with the Lexington Herald Leader.
XIAMENAIR PLANE SKIDS OFF RUNWAY IN 'CRASH LANDING' AT MANILA AIRPORT
Davis said they were able to book a flight for the next day, but the stranded group had to shell out $880 on 11 hotel rooms in Cincinnati for the night, and wasted $530 on the 11 hotel rooms they had already booked in Mexico. They also had to come up with $320 for breakfast the next day, the Herald reported.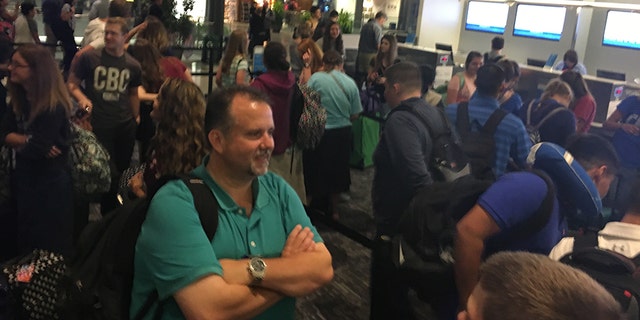 "These kids had to raise $1,500 to go on this trip, and they missed two days of it," he said.
Davis claims the airline representatives he has contacted told him it was the group's "fault that we were late, and so there's nothing they can do," the Herald reported.
Though Davis tells Fox News that an American Airlines representative contacted him Friday and said they "would like to do something for us," but he's unsure what that means.
American Airlines told Fox News it's investigating the incident.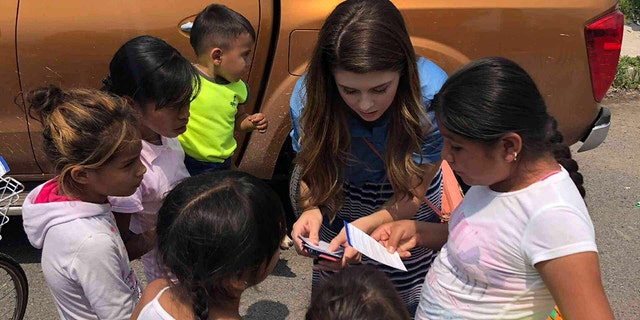 "We are aware of the issue, and our customer relations team has reached out to Mr. Davis to obtain additional details of what transpired at the airport. Our [Cincinnati airport] team is also reviewing these allegations. We never want to disrupt our customers' travel plans, and we are sorry for the trouble this caused. The group was rebooked on a flight the next day."
Davis said the parents are filing complaints with the airline, but he wants the carrier to take responsibility.
"I want them to admit that it was their fault," Davis said. "We were just trying to get there to do something for the Lord. Their mistake hindered our trip."
Davis noted this is the first time in the 10-year mission trip history that he has booked with American Airlines.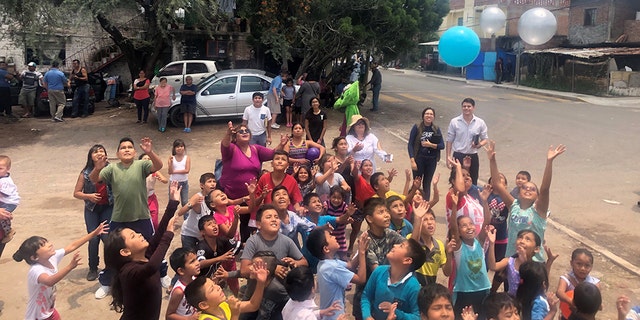 FOLLOW US ON FACEBOOK FOR MORE FOX LIFESTYLE NEWS
Though the group made it to Mexico and had a great time, the nightmare travel continued -- the airliner lost three bags.
"Mine is still en route," Davis said Friday night, the Herald reported. "They did find it today in Cincinnati."