American Airlines' Boarding System is So Random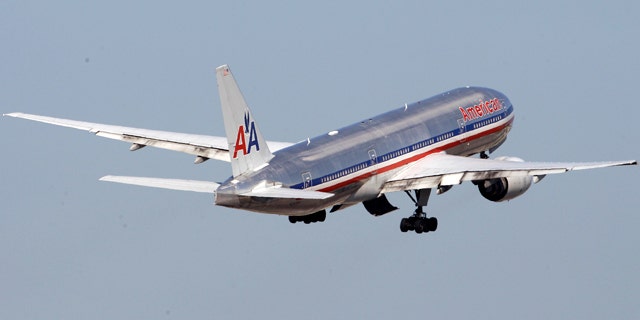 FORT WORTH, Texas -- American Airlines introduced a new strategy to get fliers onto its airplanes faster -- randomized boarding, The Wall Street Journal reported Thursday.
A two-year study carried out by the Fort Worth, Texas-based company found that randomly assigning travelers without elite status to earlier boarding groups instead of filing onto planes from back to front, shaved about 20 to 25 minutes off average boarding times.
American rolled out the new process in the US and Canada in May and has since expanded it to Europe and Asia. The airline also dropped from 10 different boarding groups to six: three groups of premium customers and passengers who pay the extra fee to board early, followed by three different general boarding groups.
The airline, which charges an early boarding fee of about $10, said that passengers may still want to pay to ensure they have plenty of overhead bin space.
Mark DuPont, American's vice president of airport services, insisted that boosting fees "is not the purpose behind" the random system.
American's study relied on observers closely watching thousands of aircraft arrivals and departures to see where the process slowed down.
It found that increased baggage slowed boarding down, as more bags are now being carried into the cabin rather than checked in order to avoid fees. Back to front slowed boarding because only two people on average got to their seats at a time, while everyone else stood waiting started filling up bins at the front of the plane.
American, a unit of AMR Corp., ran computer simulations of different boarding options and found that boarding passengers in window seats first, followed by middle and then aisle, was faster. United Airlines and Delta Air Lines both employ window-middle-aisle boarding schemes, and United will switch its Continental Airlines unit, which boards back-to-front, to window-middle-aisle next year.
But in American's tests, random boarding performed even better because multiple passengers got to their seats at the same time and bins filled up more evenly. The process also proved calmer when tested with real flights.
In addition to shaving minutes off the boarding process, the randomized system also reduced the number of bags the airline checked at the gate by nearly 20 percent because more overhead bin space was available, DuPont said.