Alligator wrangler building lagoon where you can swim with 10-foot reptiles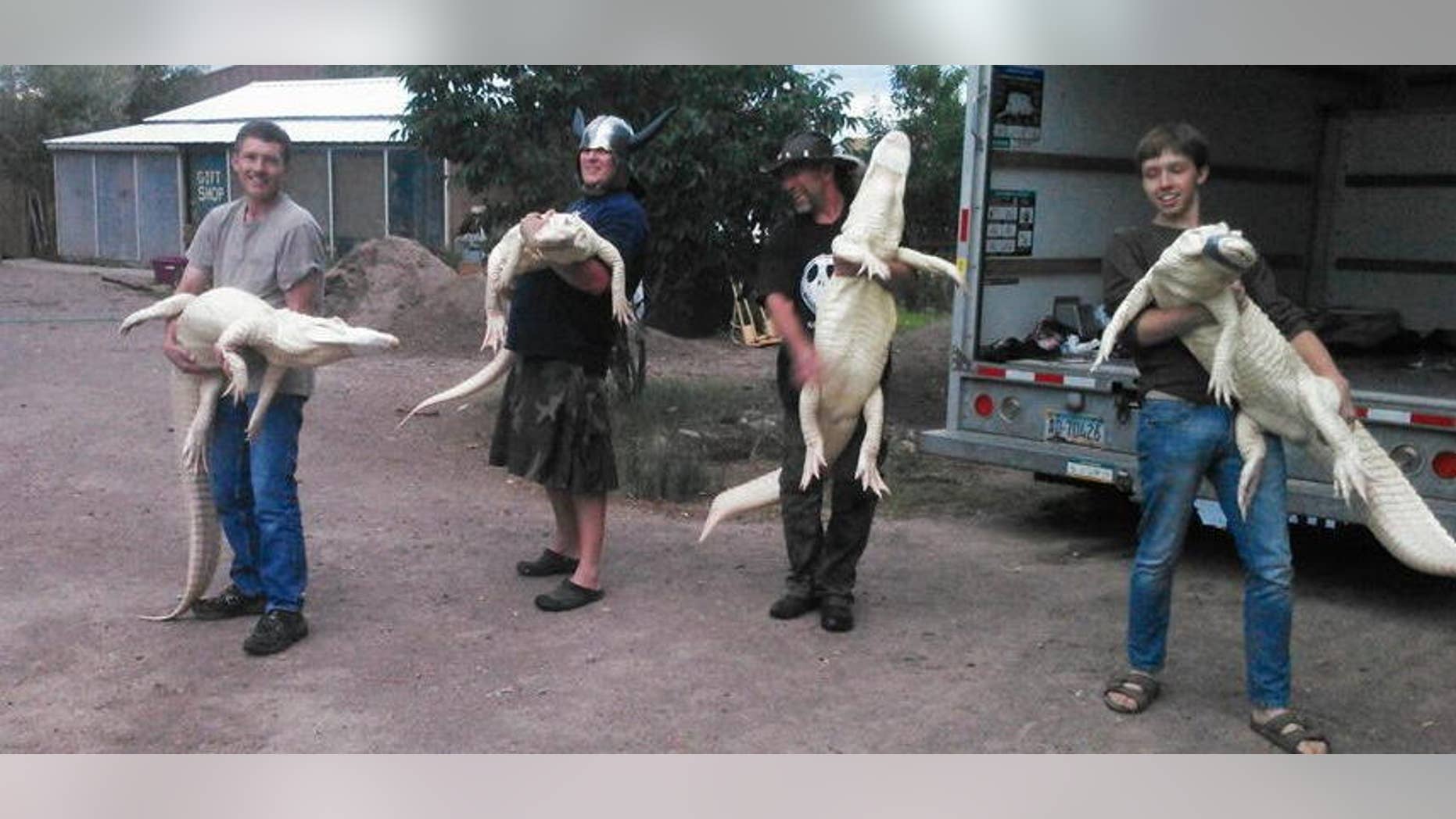 If merely zip lining over live crocodiles is too tame for your adventurous spirit, try swimming with them.
Jay Young, an alligator trainer who runs a reptile park near Mosca, Colo., is building a spring-fed, geothermal lagoon where visitors would be able to scuba dive alongside alligators—without being eaten.
According to the Denver Post, Young's plan includes developing a pool where divers can swim separated from the extra-large alligators by an underwater plexiglass wall.
Young, who hopes to have the lagoon completed by July, wants to attract the high volume of Colorado divers who usually travel out of state for underwater expeditions.
"When it's done I won't have to go to Cozumel to scuba," Young told the Denver Post.
"For all the divers we have in Colorado, there's really no place to go. People may not have $5,000 to take off for a week of diving but they might have $500 for a weekend."
Lagoon plans specify that it would be 30-feet deep and Young plans to stock it with various warm-water animals including from pythons, tortoises, snapping turtles, iguanas and large, exotic fish from the Amazon. In the future, Young says he will build an alligator habitat adjacent to the lagoon, where divers would be separated by glass to simulate the experience of swimming next to a gator.
Young and his family have run the Colorado Gators Reptile Park since 1990 but he hopes the lagoon will attract a new crop of adventurers, too. In order to offset the cost of digging, plumbing and lining the lagoon with concrete and rocks, he's started a $20,000 GoFundMe campaign.
If the lagoon attracts enough visitors, Young will improve the surrouding facilities with changing rooms and restrooms, and maybe an inflatable dome that could help keep the lagoon warm during the winter.
Local divers are welcoming the opportunity to have a scuba retreat in Colorado.
"We are all looking for places that are a little different," Adam Knudson, a scuba instructor at Denver Dives, told the Denver Post. "There is a lot of opportunity there, especially if he can maintain good water quality."