Airlines exploit your fear of getting a bad seat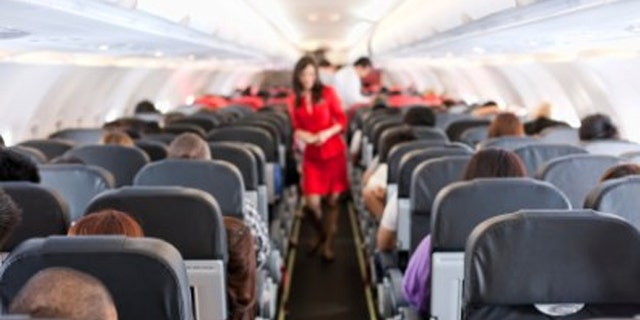 Do you hate the dreaded middle seat? Can't stand sitting in the back row by the bathroom?
Apparently, airlines know this, and are using it to their advantage when people go to pick their seat assignments online after purchasing a ticket.
According to The Wall Street Journal's Scott McCartney, airlines create an "artificial shortage" in seats so that you pony up for a nice one --one that may or may not have extra leg room, but ultimately ensures you get your aisle seat.
McCartney points to an example where two weeks before a scheduled departure of an American Airlines flight from Los Angeles to New York -- the seat map showed only two middle seats in the back of the airplane available, plus 11 Preferred seats—regular coach seats toward the front without extra legroom—available for a $56.44 fee.
One week before the flight, the seat map for non-elites showed only one available middle seat in the back of plane, plus the same 11 Preferred seats at $56.44 each. But elite-level customers saw a total of 41 of 128 coach seats empty.
"Those seats show up on seat maps as occupied for customers without elite status, leading them to conclude seats are scarce. This prompts a portion of them to pony up," explains McCartney.
An American spokewoman told the Journal that the number of seats blocked for elite-level customers varies with demand and "a large percentage of specific seat assignments are still available to all customers at no additional cost."
American apparently isn't the only one that uses this practice. McCartney says Delta, U.S. Airways and American do this too.
So what do you do? McCartney says pick seats online 24 hours before departure. If you still don't have a seat, get to the airport early and talk to someone at the ticket counter. Oh, and try not to panic.
That pressure has increased as airlines have expanded the number of seats they block from early assignment and added more rows of extra-legroom coach seats, which are offered free or at a discount to elite-level frequent fliers but sold to others. Airlines say all the seats they block or assign for a fee are opened up shortly before departure and customers without advanced seat assignments almost always get accommodated. There is a higher risk of getting involuntarily bumped off flights if you don't have a seat assignment, but it is rare.
Doug Berg, a frequent business traveler from Detroit, was surprised to see the only spots open in coach were Economy Plus seats with extra legroom for a United Airlines flight from Denver to Spokane, Wash., in May. He had a seat for his Detroit-to-Denver leg, but didn't realize his travel agent hadn't been able to reserve a seat for the flight to Spokane until he went to check in online and print boarding passes.