Airlines are getting better at not losing our luggage, says report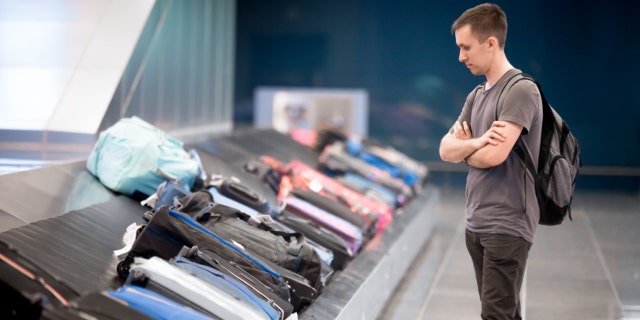 Maybe all those "baggage handlers behaving badly" virals videos are having an impact.
A report released today suggests that the baggage mishandling rate for airlines dropped over 10 percent in 2015, marking the lowest the rate has ever been since records were kept.
According to the SITA Baggage Report 2016, the baggage mishandling rate for 2015 was 6.5 bags per thousand passengers, a substantial 10.5 percent drop from the year previous. The numbers also indicate the 2015 baggage mishandling rate was half that of the 2003 rate and the lowest rate ever recorded.
The drop in baggage mishandling rate is great news for the airline industry, as passenger numbers have climbed 85 percent since 2003. Despite the increased number of passengers, the new and improved baggage handling systems are proving to be effective.
More from TravelPulse
United's Olympic Soiree And 4 More Star-Studded Safety Videos
Are Travel Agents Launching A New Era in A La Carte Airline Pricing?
The 5 Coolest Themed Hotel Bars
Disney Springs and Epcot Expansions: A Look Behind the Wall
What Can Uber Teach Travel Agents?
In addition to current baggage handling changes, the International Air Transport Association (IATA) is calling for airlines to begin tracking all bags throughout their journey as part of IATA Resolution 753, which will be implemented by airlines by June 2018.
"Over the next three years bag tracking will be in the spotlight as airlines ready themselves to implement IATA's Resolution 753. This increase in visibility will provide more control and drive further improvements in bag handling," said SITA CEO Francesco Violante. "It also means that passengers will be able track their bag, just like a parcel, which will reduce anxiety and allow them to take fast action if flights are disrupted and their bags are delayed."
The 2016 SITA Baggage Report also quantified growth due to the rise of self-service bag programs. With many airlines offering customers the chance to use self-bag-tag printing at kiosks and even more facilities adding the option in the coming years, fewer bags are being mishandled.
Another improvement in the handling of baggage by airlines has been the rise of permanent electronic bag tags which can be changed and updated with flight information form a mobile device. Add in more customers using home-printed bag tags, and there are fewer opportunities for bags to be mishandled.
While the baggage mishandling rate improvements are a great start, Violante still understands there is more work to be done.
"The baggage statistics for 2015 are very encouraging, however in total, mishandled bags still cost the industry $2.3 billion last year. While this is a 3.75 percent reduction from 2014 it is clear that this must remain an area of focus for the industry," he said.
"Passenger experience is paramount and improving baggage handling will deliver improvements for passengers along with cost savings. The technology is available to support increased tracking and improved tracing and SITA is working across the air transport community to deliver efficiencies."