AAA: Record number of people are set to travel this holiday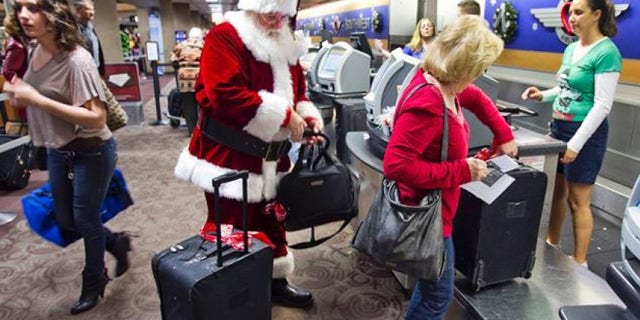 AAA predicts crowded roads in the U.S. this holiday season.
The motor club expects 98.6 million Americans will travel 50 miles or more from home between Tuesday, Dec. 23 - Sunday, Jan. 4.
That's up 4 percent from last year and the largest amount on record, which goes back to 2001. About 5 million people will take a holiday trip in Illinois and about 2.2 million in Indiana.
About 91 percent of the expected travel volume in the U.S. will be by car. AAA said gas prices are the lowest they have been since October 2009, at an average $2.58 per gallon in Illinois and $2.42 per gallon in Indiana.
GasBuddy.com said Americans are saving an estimated $250 million per day on fuel thanks to the low gas prices. But 83 percent of the 100,000 people GasBuddy surveyed said they plan on paying off debt with the extra money or saving it. Only 23 percent of people traveling for the holiday said the low gas prices are impacting their plans.
GasBuddy Senior Petroleum Analyst Patrick DeHaan said 44 percent of people surveyed find year-end travel stressful. The top three reasons were traffic, inclement weather and cost of travel.