A hotel in Spain has started service for travelers to 'adopt' abandoned pool floats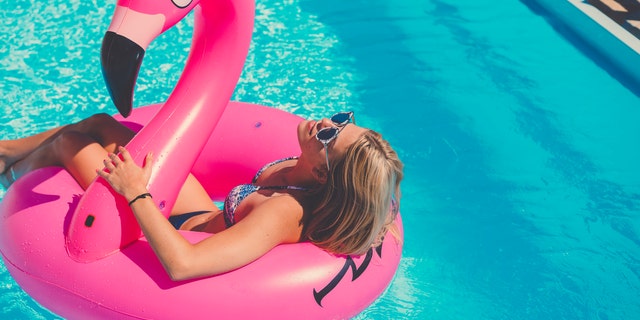 You might not give much thought to what happens to inflatable pool floats when summer comes to a close. You may assume they are deflated and stored for next year. But it turns out, far more are abandoned at the end of the season.
Luckily, a hotel in Majorca, Spain has created a "sanctuary" for all those plastic swans, inner tubes, donuts, and inflatable fruit slices.
More From Travel + Leisure
Many of the discarded inflatables at the Hipotels Gran Playa de Palma hotel are from wasteful guests who decided not to carry them home in their luggage. Now, the hotel has created a service for vacationers to "adopt" these gently-used pool floats during their stay.
According to The Telegraph, the new service comes after a survey of 2,000 holidaymakers (conducted by OnePoll for Hotels.com), revealed nearly half of U.K. residents purchase an inflatable for their holidays, but only 28 percent take the blow-ups back home at the end of a trip.
The new service will be available to the hotel's guests for the next three months.
More information on booking a trip to the Gran Playa de Palma can be found on the Hipotels website.