8 funky father's day getaways
This Father's Day, show your appreciation for dad by treating him to a stress-free getaway. From baseball outings to relaxing spa treatments, these eight hotel packages are sure to bring a smile to dad's face.
1. Omni San Diego Hotel, California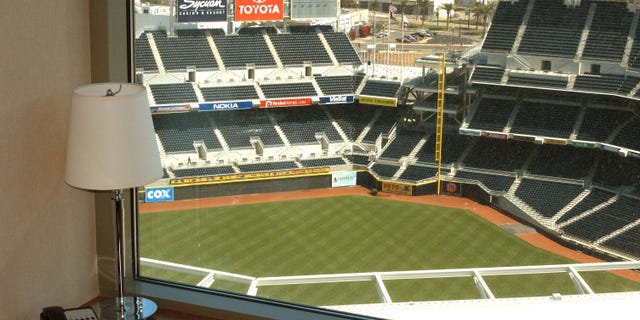 If dad is a baseball fan, be sure to book him a stay at The Omni San Diego Hotel. The hotel is directly connected to the San Diego Padres Petco Park by sky bridge and conveniently enough, offers a Father's Day package that includes two tickets to a Padres game. With the "Beer, Brats, and Baseball" package (from $289 per night) dad and another guest will enjoy a ball game along with deluxe accommodation, beer and brats and complimentary valet. Of course, a baseball package wouldn't be complete without peanuts and Cracker Jack, which the hotel provides as an in-room amenity. As an extra perk, those who book between June 15 and 17 can treat Dad to an inclusive "Batter's Up" pancake and/or waffle breakfast.
2. Morrison House, Virginia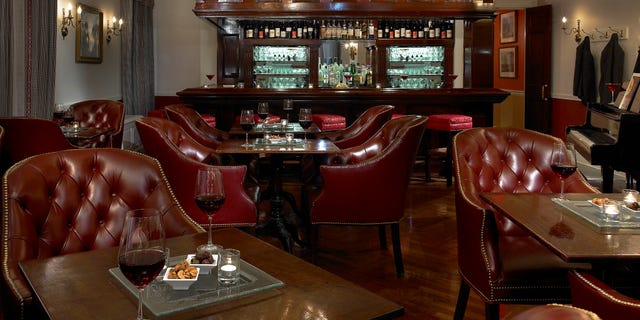 Sometimes, you don't just need a break from your kids; you need a break from all kids. Inspired by the hotel's general manager, who has a young child of his own, the Morrison House "Parents' Time Out" package (from $235 per night) comes with the guarantee of a restful night sans screaming children. If a screaming child interrupts your sleep, the hotel will take 25 percent off your stay. Also included in the package: breakfast in bed for two, a $60 in-room dining credit, two cocktails, late checkout and a teddy bear keepsake.
3. Westin Grand Cayman Seven Mile Beach Resort and Spa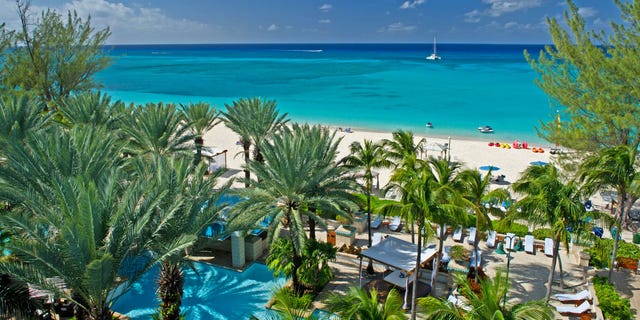 This Caribbean hotel recently underwent a multi-million dollar renovation transforming the already deluxe waterfront resort into a tropical paradise. This June, the revamped hotel is welcoming Dads with its "Celebrate Dad on Seven Mile Beach" package (from $359). With the package, dad will start each off morning with a complimentary breakfast and will enjoy a wave runner safari across the clear Caribbean waters. Although not included in the package, the hotel also features a Hibiscus Spa and a nearby golf course.
4. Capella Washington D.C., Georgetown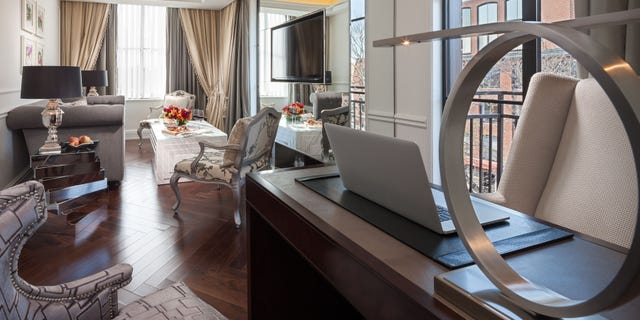 In celebration of the hotel's opening in March, Capella Washington D.C. is offering a variety of packages, including the luxurious "Father's Day Dream" package (from $2,195). Not only does this package include a two-night stay in a suite, a $100 dining credit, a premium whisky tasting and a hand-selected box of cigars; dad and another guest will also have the opportunity to play 18 holes of golf, attend a Washington Nationals vs. Cleveland Indians baseball game and relax during a 50-minute male spa treatment. For dads looking to explore the city in style, the hotel offers high-end car rentals for two hours.
5. The Heathman Hotel, Oregon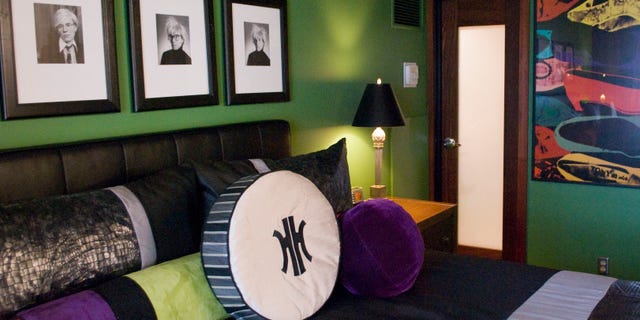 With four different "Who's Your Daddy" customized Father's Day packages (from $1,200), The Heathman Hotel knows how to cater to different personalities. For the artsy dad, The Heathman Hotel offers accommodations in its Andy Warhol Suite, two tickets to the Portland Art Museum and the Oregon Historical Society as well as a ceramic piece to decorate. For the sports fanatic dad, the hotel offers a round of golf and a $200 gift card to a sports shop. The hotel's "Eco-Chic Dad" package features a bike rental and a split of wine from an eco-friendly winery. Lastly, the "Couch Potato Dad" package includes a bottle of Whiskey, salty snacks, unlimited in-room movie rentals, pizza, beer and a $100 food credit.
6. Parrot Key Resort, Florida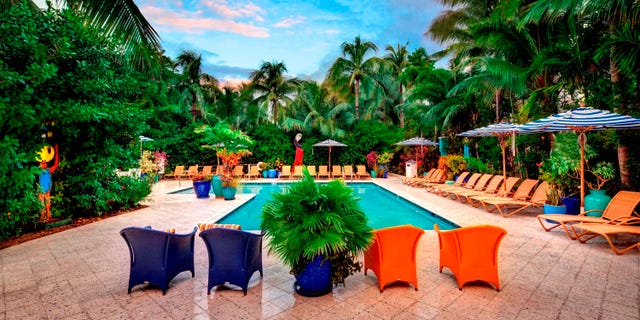 Throughout the month of June, this waterfront Key West resort is offering dads a range of activities with its "Key to Father's Day" package. The package includes a voucher for a 28-mile wave runner tour and two tickets to the Ernest Hemingway Home and Museum as well as a complimentary breakfast and a discount on accommodation. When the day is done, dad can sit back and sip on a complimentary cocktail, read a complimentary novel written by Ernest Hemingway or take a dip in one of the hotel's four mineral-cleansed pools.
7. Resort at Squaw Creek, California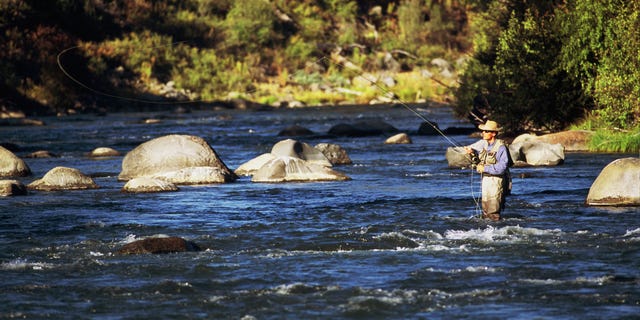 Calling all fishermen Dads. From June 14 to 16, the Resort at Squaw Creek is offering a "Father's Day Getaway" package (from $399 per night) that features a three-hour fly-fishing class on the resort's private ponds, two nights in a deluxe guestroom and a $40 food credit towards the resort's Six Peaks Grille. Although not included in the package, dads can choose to add on a round of golf at the on-property 18-hole golf course.
8. Manor Vail Lodge, Colorado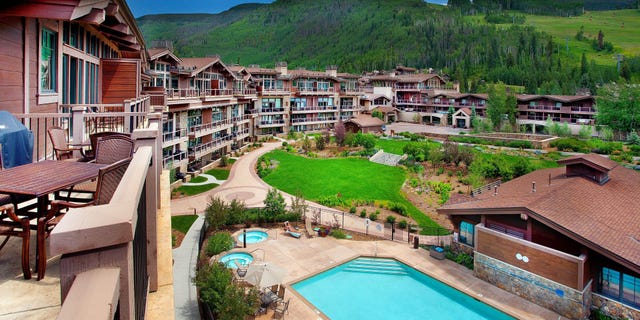 Although popular during the winter months for its magnificent ski slops, Vail is also a prime destination during the spring and summer months. This Father's Day, Manor Vail Lodge is offering a "Father's Day Special" package (from $495) that includes an adrenaline-pumping white-water rafting trip or a scenic open-air jeep tour through 14,000-foot peaks. When dad gets hungry, he can use the complimentary $50 food and beverage credit at the hotel's lounge.