7 travel secrets of frequent flyers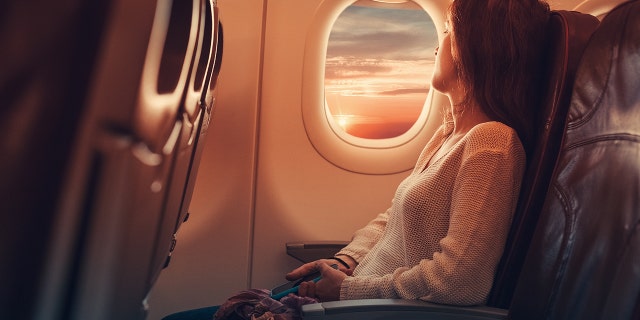 Remember how George Clooney's ultra-slick character in "Up in the Air" had everything ready to go before he passed through security? Well, seasoned world travelers are just like that, too — they know where they're going, pack what they need, and don't waste precious minutes at check-in.
Here's what you need to know to fly like a pro in the era of long airport security lines.
They hire airport greeters.
"More discerning travelers know their stuff and want to get where they're going, especially on connecting flights," says Julie Danzinger, director of luxury travel services at Ovation Vacations in New York City.
To help you breeze through airport screening, she recommends splurging on an airport meet-and-greet service like Solve, whose concierge can carry your bags, escort you to your airline's check-in, make sure you board on time, and whisk you past airport security, immigration, and customs.
"When you land you kind of feel like a celebrity," Danzinger, who's been a big fan of the Las Vegas-based startup since it launched last year, said.
More from Travel + Leisure
They pack like pros.
"People that travel often understand how to pack," Danzinger said. "Whether it's for business or pleasure, if someone's going to ship their luggage or not, they know what they need for each day and plan to have room to bring things home if they go shopping."
They also pack for worst-case scenarios, such as missing a flight or a flight being canceled, says Renee Falack, a luxury travel concierge with Ovation Vacations. That means having anything important, such as a toothbrush, medication, and a fresh set of clothes, on you at all times.
They know their airports.
Experienced travelers tend to know their airports' layouts and how much time they will need to get from point A to point B, Danzinger says. "Even with a greeter, you know you need to be patient" in a sprawling hub like Heathrow, while other airports, say in Germany or Ireland, are far more efficient (and smaller).
They also know to ask about an airport if they've never been or to download a terminal map via an app like Kayak or SeatGuru.
They know what they like.
Another thing that sets worldly travelers apart? They're familiar with different airlines, says Falack, and "they know what they want on a plane."
Whether they love window seats or prefer to stretch out in the aisle — ideally in business class, natch — they think about their priorities and make arrangements well before check-in.
To help speed up the process, they may even use automatic check-in tools like AirlineCheckins.com, created by the Lufthansa Innovation Hub, which records users' seating preferences, frequent flier information, and identification documents, among other things, so they can check in with their airline online as soon as the window opens.
They register for Global Entry and TSA PreCheck.
By now you've probably heard of the U.S. Customs and Border Protection's Trusted Traveler programs: TSA PreCheck ($85 for five years), which grants you access to a faster line and allows you to keep your shoes on, and Global Entry ($100 for five years), which offers similar perks and speedy entry into the U.S. from abroad.
Frequent plane hoppers spring for these programs, says Danzinger, because they know they make traveling easier.
They triple-check everything.
It helps that they're adaptable and think on their feet, says Falack, but the real thing that sets pro travelers apart is their ability to plan for the worst. "They snap pictures of their passport to keep on the phone," she said, "and make alternate plans in case the first one falls through."
They also triple-check everything before they leave home. They make sure their seats are assigned, glance at their itinerary, and proofread their tickets. They may even weigh their suitcase before they get to the airport so they aren't flustered if their bag is too heavy.
They consider the season.
Utter the phrase "shoulder season" to a regular traveler, and you may be met with a blank stare. But the pros know exactly what this means.
"We don't have to explain why we recommend, say, the Caribbean in August or September and why it's so cheap," explains Danzinger. Seasoned travelers just get that some places are better to visit at certain times than others.
This story originally appeared in Travel + Leisure.