5 million butterbeers served at Orlando's Wizarding World of Harry Potter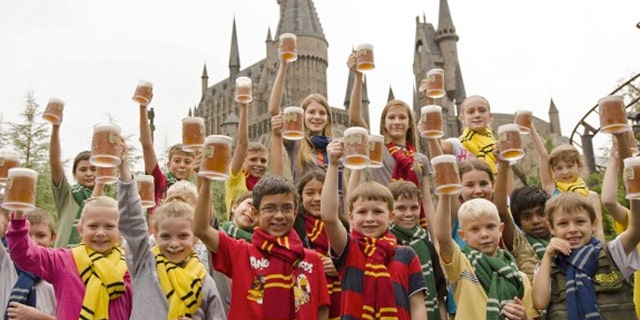 How much are Universal Orlando fans in love with butterbeer?
The resort announced it served its 5 millionth butterbeer at the Wizarding World of Harry Potter.
When the area opened in 2010, Universal only had three places to buy the popular drink. But demand was so high, Universal had to open a fourth serving location.
Butterbeer, a mere mention the Harry Potter books and films, has become a major attraction at the park --and way for Universal's creative and culinary teams to create an authentic experience within The Wizarding World of Harry Potter.
The recipe for the non-alcoholic drink is a closely held secret – but the taste is reminiscent of shortbread and butterscotch. Butterbeer is a combination of cream soda and butterscotch, with a frothy, sweet top. The drink is served either cold or frozen.
To mark the occasion Wednesday, Universal gave some 1,000 guests complimentary butterbeers.