5 insane parks to enjoy RV camping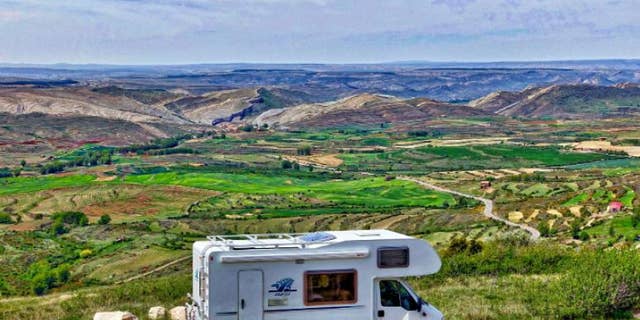 If you love nature, then you just can't beat getting out in the woods, from the smell of fresh pine and a smoking fire to sleeping under the stars.
But sometimes even nature lovers don't really want to rough it. Make it a more comfortable adventure by having a little house on wheels.
All you have to do is park at a campsite and enjoy everything that RV camping has to offer. With a recreational vehicle, you combine endless outside pleasures with inside comfort, and you'll be equipped with all the amenities you need for an adventurous trip.
Going on a road trip is a vacation everyone should take at least once in their lives. Why not extend the good times by a few more days or even weeks? RV camping means you can live in relative luxury almost anywhere. Give in to the lure of the open road-- the kids will love the experience, too.
But it's important to choose your campground wisely. Some are quite rustic and offer few amenities other than a place to park; while others have electric hookups, water, and even free WiFi. (Because you don't have to sleep in a tent on the hard ground to reconnect with nature.) Luckily, you have plenty of options — there are more than 16,000 campgrounds across the U.S., according to GoRVing.
So be an intrepid wanderer and discover the country in an RV.

1. Crater Lake National Park, Oregon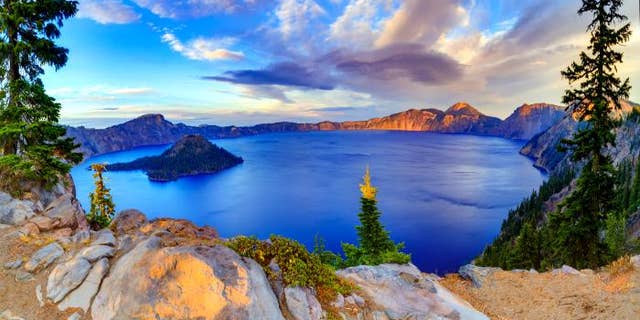 The breathtaking views make this park a very desirable camping location. The Mazama Campground offers sites from just $31, according to NPS. A few of the RV sites have electric hookups, and they cost $35. There are many pull-through sites, too. Each one has a picnic table, fire ring, and food locker. Black bears are rarely seen. The campground has drinking water, flush toilets, showers, and even laundry facilities.
2. Hunting Island State Park, South Carolina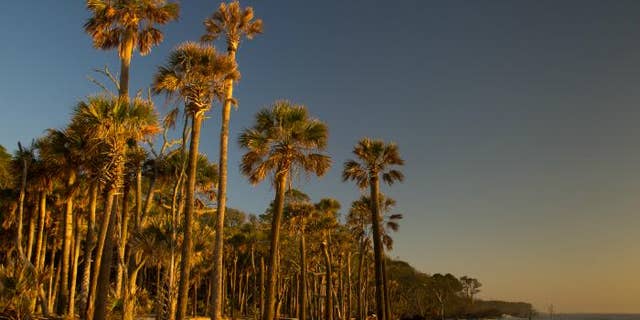 Camping is available at the northern end of the park near the ocean, according to South Carolina Parks. You'll have access to some of the prettiest beaches in the state. As the name suggests, the park has an abundance of wildlife, which adds to its natural splendor. You can park under trees and still have a view of the ocean. Each site has water and electrical hookups. Some sites accommodate RVs up to 40 feet long
3. Pecan Park Campground, Texas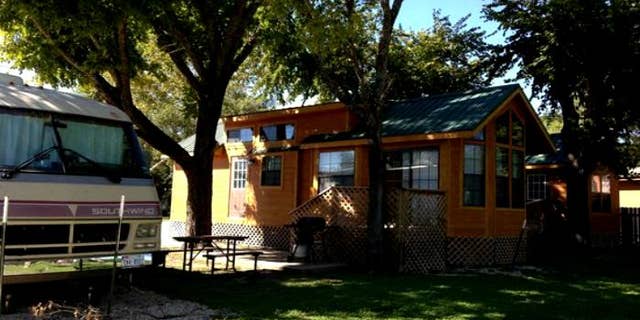 This campground is located in a large grove of green pecan trees along the stunning San Marcos River. You'll be in a lush, quiet atmosphere — a natural paradise. The mild winters in San Marcos make it a prime destination for "snowbirds" and other "Winter Texans," according to PecanPark.com. Bonus: It rarely rains. Make sure you visit the Wonder World Park, the site of a cave caused by an earthquake more than 30 million years ago.
More from The Active Times:
The Most Dangerous Camping Destinations
The Most Secluded Beaches in the Whole Entire World
The 15 Best Island Vacations in the Whole Entire World
Most Dangerous Islands in the World
4. Zion River Resort, Utah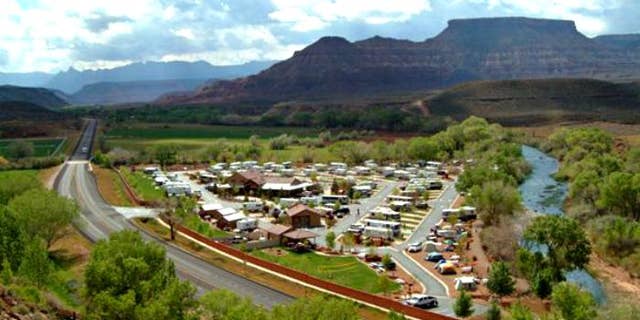 This is a dream destination for any camper. The resort is near the southern entrance of the beautiful national park. A lot of people go there in the winter to escape the cold and enjoy stunning scenery of green valleys, red rocks, redstone cliffs, and maybe even a little snow. Full hook-ups, concrete parking pads, grills, and free WiFi are also available for guests.
5. American Heritage RV Park, Virginia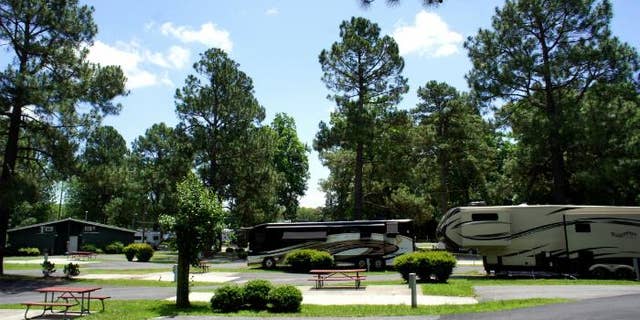 Virginia's Colonial Williamsburg is a 300-acre historic area that attracts nearly 1 million visitors every year. Tour the blacksmith shop, let the kids play Revolutionary Era games, and watch live reenactments of America's past. But there's also 70 acres of lush green meadows and woodlands. Every site at this pet-friendly camp features easy pull-throughs, full hookups, plus concrete pads and patios.
Check out more of the coolest places to park your RV.