4 fitness vacation spots to get a beach-ready body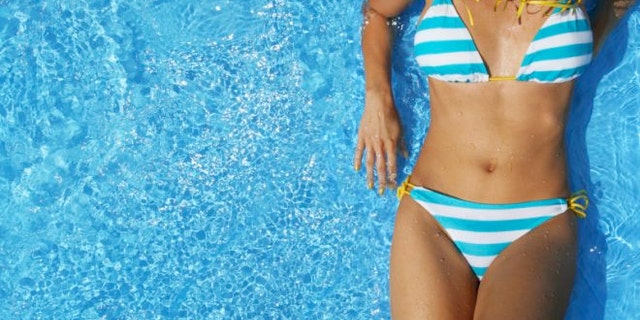 If your pants are getting too tight, skip the cruise ship buffet and make your next holiday one that benefits the body and soul. These four vacations combine fun in the sun and fitness, and will get you swimsuit-ready in no time at all.
Bikini boot camp in Tulum, Mexico
Located about two hours south of Cancun, Tulum is home to Caribbean beaches, Mayan ruins and one kick-butt eco-chic resort. Amansala Resort's Bikini Boot Camp program features a combination of healthy eating, exercise and adventure, with some pampering added to the mix as well.
No, you don't have to wear a bikini if you don't want to, and men are welcome to take part. Activities include a bike ride to the Mayan ruins of Tulum, kayaking, exercise classes like beach cardio and circuit training, yoga and fun events like tribal drumming lessons.
Rates: Posted rates for a six-night stay with a roommate is about $2,280, including tax and gratuity.
Getting there: Fly into Cancun. Amansala will arrange ground transportation to and from the airport. The price varies based on number of people ($70 a person for two people, $135 for a single rider).
Get your surf on in Costa Rica
Ready to hang 10? Surf Simply, located in Nosara, Costa Rica, is a surf coaching resort that caters to dudes and dudettes with all levels of experience. Learn how to ride your first wave or work on your advanced moves. Something that sets Surf Simply apart is that its instructors are required to be a qualified teacher outside of surfing or have a college degree in ocean sciences of communications, so these aren't just surfers off the street.
Packages are available for either one or two week sessions. The seven-night deal comes with a built-in day off where you can chose to zip line through the jungle, go horseback riding or just chill by the pool.
Rates: A single bed in a shared twin room for seven nights costs $2,570. Seven nights for two people in a private room in a shared chalet goes for the same price per person. This includes meals (for every day but Wednesday), surfing lessons and five classes on surf theory as well as video feedback.
Getting these: This one's a little tougher to get to than the others. Fly into Liberia's Daniel Oduber Quirós International Airport or the San José International Airport (which is known as Juan Santamaria International Airport). A chauffeur will pick you up and drive the two and a half hours from Liberia, or the five and a half from San José, as well as bring you back when it is time to leave.
Take a hike in British Columbia or Baja California
Mountain Trek is part pound-shedding boot camp, part hiking vacation. With retreats during November and February in Baja California, Mexico, and programs during April through October in British Columbia, you have a say in your scenery. The weight loss program includes calorie-controlled meals, daily guided hikes, yoga and fitness classes, and three massages. There are numerous hiking trails with varying degrees of difficulty, so you can choose the one that best matches your current level of fitness. Packages come in one or two-week bundles.
Rates: The British Columbia kick-start plan costs $3,900 in Canadian dollars (about $3,789 in U.S. dollars, both without tax) for seven nights. The seven-day Mexico program at Rancho La Puerta costs $4,350 (American dollars) without tax.
Getting there: Fly into Washington's Spokane International Airport, where you will be met with a shuttle to the lodge, which is located about 40 minutes from downtown Nelson, B.C. For the Rancho La Puerta program, catch a flight to San Diego and take the shuttle to the retreat, which is located about an hour south.
Prep for a triathlon or embark on a wellness retreat in Arizona
Athletes who want a crash course in triathlon training or those who want a vacation that proves both challenging and rewarding can take advantage of Sanctuary on Camelback Mountain's triathlon prep program. The resort, which is located in Scottsdale, Ariz., offers a three-day package that includes swimming, biking and running-related training followed by relaxing spa treatments. Instructors include 2000 Olympic gold-medalist Misty Hyman.
If you are looking for your wellness fix, but training for a triathlon sounds like the worst possible way to spend a vacation, fear not -- Sanctuary on Camelback also offers a four-day retreat to help you relax and jump-start a healthier lifestyle.
"A vacation at Sanctuary allows them learn how to care for their body and mind on an individual basis," says Selene McKinney, Sanctuary's assistant spa director. "They can receive a customized fitness regimen, nutrition advisement, proper body mechanics when working out, and learn the best way for them to de-stress and find relaxation."
Rates: The triathlon training package starts at $1,797 for a single occupancy and includes tax and some gratuity. The base rate of the Satori Wellness Retreat is $2,455 per person, which includes transportation to and from the airport and access to the resort's movement classes and swimming pools.
Getting there: Sanctuary is located eight miles north of Phoenix Sky Harbor International Airport and about five minutes north of downtown Scottsdale.