2 American Airlines planes land at Philadelphia International Airport carrying multiple passengers experiencing 'flu-like symptoms'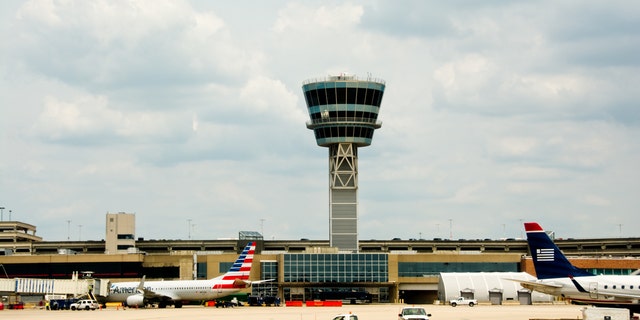 Two American Airlines planes landed in Philadelphia International Airport carrying multiple passengers experiencing "flu-like symptoms."
One of the international flights was coming from Paris and the other flew in from Munich. Twelve passengers were reported to have been sick on the planes – however all passengers, totaling about 250 plus crew, were removed for medical review, Philadelphia International Airport confirmed in a statement to Fox News.
'SICKNESS BUG' GETS JET2 PASSENGERS 'VIOLENTLY ILL' ON FLIGHT FROM SPAIN TO ENGLAND
"As a precaution, all passengers on the two flights – totaling about 250 plus crew – were held for a medical review and the CDC was notified. CDC, the Philadelphia Health Department and the Philadelphia Fire Department personnel performed medical evaluations and assessments. The passengers -- except for the 12 affected -- are in the process of being released. Airport operations were not impacted during this time," the statement read.
According to the CDC, none of the passengers reportedly had fevers and none were "severely ill."
'UNBEARABLE' SMELLING PASSENGER THAT CAUSED PLANE'S EMERGENCY LANDING DIES FROM TISSUE NECROSIS
"12 passengers from the two flights reported sore throat and cough; none were identified with fever. None of the passengers are severely ill, and they will be released and informed of test results in 24 hours. Passengers from the two flights who were not ill continued with their travel plans. We will have more information as test results are confirmed," the CDC said in a statement to Fox News.
FOLLOW US ON FACEBOOK FOR MORE FOX LIFESTYLE NEWS
Earlier this week, ten passengers reportedly exhibited flu-like symptoms on an Emirates flight that landed in New York from Dubai. The passengers were taken to the hospital for evaluation.
Additional reporting by Fox News' Talia Kirkland.