10 warm and wild destinations for families this winter
It's February, and we're fed up with winter. Whether your kids are nuts for animals or just love the great outdoors, here are some great adventure-filled escapes for your family to get warm again.
1. Cayman Islands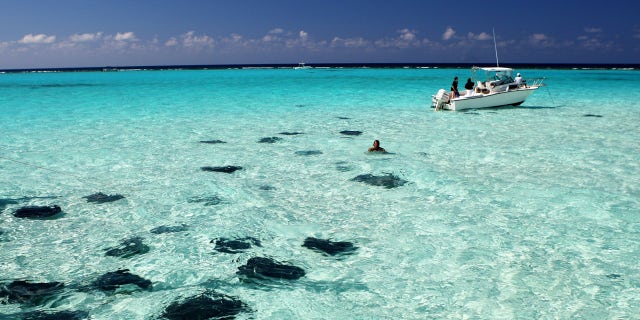 Explore caves, scuba dive for wrecks and make friends with stingrays in the Caribbean's Cayman Islands. Little Cayman, the smallest of the three Cayman Islands, is largely uninhabited and is an ideal spot for bird-watching, snorkeling and scuba diving, with more than 50 dive sites. Cayman Brac, a rugged island, is filled with limestone caves – some with amazing stories – for families to explore, as well as a parrot reserve and hiking trails.
A not-to-miss attraction on Grand Cayman is Stingray City, where swimmers can stand in shallow water and be surrounded by friendly stingrays. You can pet them, and residents say that kissing one earns you seven years of good luck! At the Westin Grand Cayman Seven Mile Beach Resort, guests can head right to the water to ride a waverunner, try stand-up paddleboarding or go snorkeling and sailing.
2. Antigua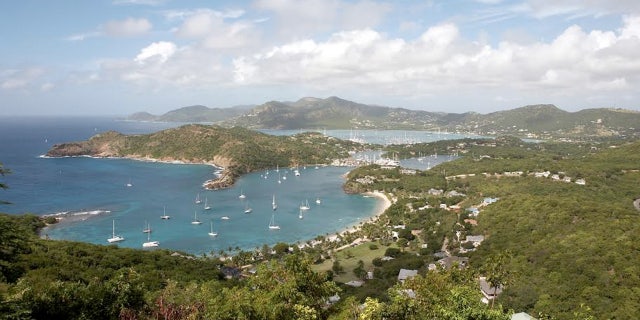 While the Caribbean is always a hot spot, there are some secluded areas. You just have to know where to find them. On the West Coast of Antigua, families can escape the chaos and surround themselves in lush greenery and white sand beaches. Animal lovers can get up close to more than 150 donkeys at the Donkey Sanctuary or pet graceful stingrays at Stingray City. Antigua's Galley Bay Resort & Spa, which is set on 40 acres of tropical gardens, is a sanctuary for many bird species and has its own turtle sanctuary. Staff will even call your room when baby turtles are about to hatch on the beach.
3. Puerto Rico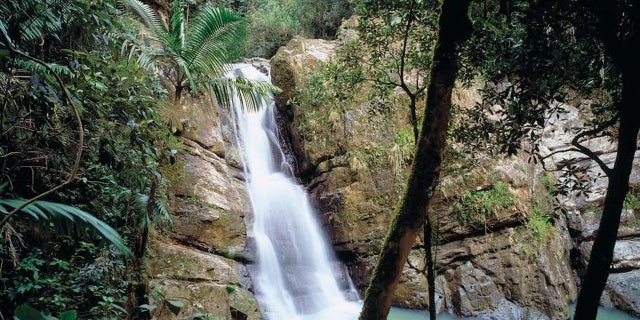 Puerto Rico is home to many natural wonders, and it's easy to visit because it's a U.S. territory; you don't need a passport or to go through customs. Wander among miles of jungle trails, mountain peaks, exotic wildlife and waterfalls at El Yunque National Forest, the only tropical rainforest in the United States Forest Service. Stay at Wyndham Grand Rio Mar Beach Resort & Spa, just steps away from the rainforest and located right on the beach, where you can see sea turtles nesting. Go kayaking or canoeing in one of Puerto Rico's three bioluminescent bays, which light up when activated by movement. If you're looking for a thrill, take a ride on the world's second longest zip line at Toro Verde Nature Adventure Park. Vieques Island, which boasts nary a traffic light, offers a more remote experience. W Retreat & Spa – Vieques Island provides kayaks, paddle boards, snorkeling gear and picnic lunches to enjoy seaside.
4. La Jolla, Calif.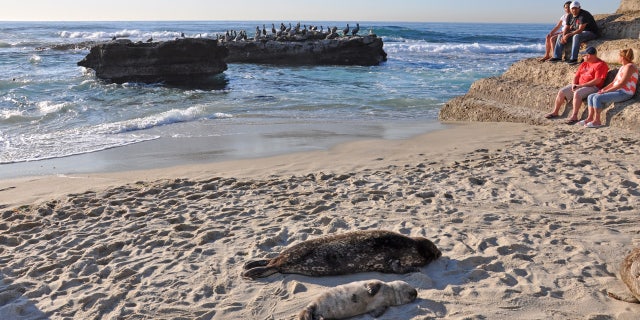 The quaint seaside town of La Jolla, just north of San Diego, offers a quiet respite from the city with sunny days, blue skies, scenic beaches and many opportunities to enjoy nature. Get to know the local sea lions along the rocky coast and spot harbor seals snoozing at the Children's Pool beach area. Take a kayak tour with Everyday California through the area's sea caves (a sea lion might even hop aboard), or walk down into a cave from the above-ground Cave Store. Snorkeling is popular at La Jolla Cove, and there is great hiking at Torrey Pines State Park, with views of the coast at every turn. La Valencia Hotel is just a few steps from the water and offers beautiful Mediterranean-style accommodations.
5. Galapagos Islands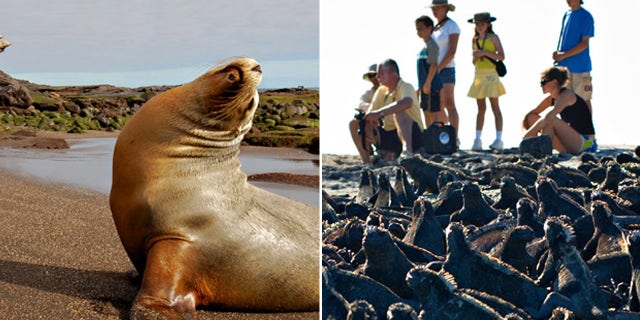 Take a February or March cruise to the Galapagos, where there are 12 hours of daylight year-round and average high temperatures in the 70s and 80s. Wilderness Travel sets sail aboard a tall ship, The Mary Anne, which holds 16 passengers and harks back to when Charles Darwin wandered the remote islands. Accompanied by a naturalist guide, kids will feel like true explorers as they navigate this land full of animals that lack any fear of humans. Families can snorkel with sea lions, kayak through the sea, walk among lava flows, search for tortoises in the wild and visit Darwin Station's tortoise breeding facility.
6. Costa Rica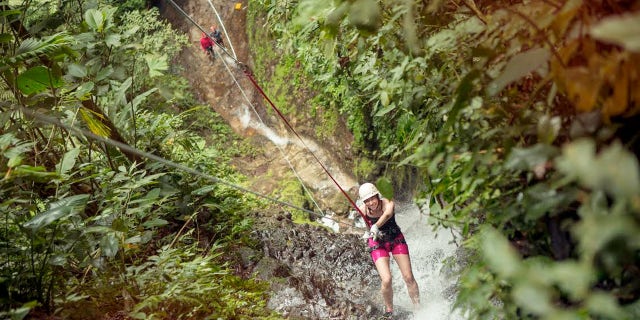 This Central American country may be small, but it has largest percentage of protected areas in the world. Almost one-quarter of the country's land is located within national parks and other protected areas. "Costa Rica has an amazing display of natural beauty, from volcanoes to river valleys and cloud forests to beaches," says Jeremy Hanna of Costa Rica Adventure Retreat tours. And due to its size, he says, "It is far easier to reach all of these different environments here than it is in any other country."
For families traveling with kids 12 and older, G Adventures offers a Costa Rica Teenage Adventure in March that includes whitewater rafting, horseback riding, a zipline tour, driving ATVs and searching for wildlife at night. Some family-friendly Costa Rican resorts include Andaz' Peninsula Papagayo Resort, which helps families craft their own outdoor adventures, as well as the boutique Olas Verdes Hotel, which is located next to a wildlife refuge and is the world's first LEED certified "surf" hotel.
7. Florida's Paradise Coast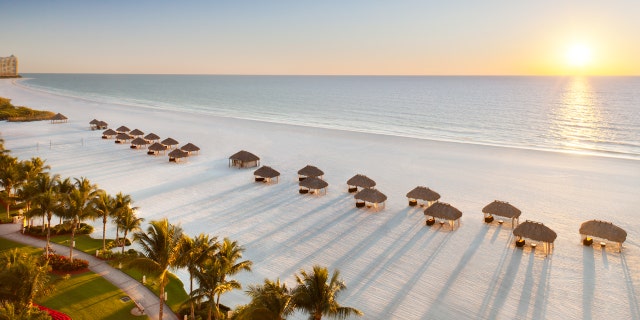 Home to Everglades National Park and the Ten Thousand Islands National Wildlife Refuge, Florida's Paradise Coast is a sunny, nature-filled destination in winter. Marco Island, one of Florida's Ten Thousand Islands on the Gulf of Mexico, is known for its white sand beaches and shelling. Jet-skiing, kayaking and airboating through the islands and their mangroves keep active families busy. Be on the search for alligators and see panthers, bobcats and even black bears at the nearby Florida Panther National Wildlife Refuge. The newly renovated Marriott Marco Island Resort and Spa is a family-friendly beachfront property with two 18-hole golf courses, guided catamaran and wave runner excursions and tours of the Everglades. The Naples Grande Beach Resort lets you stay right in the heart of nature with 23 waterfront acres next to a 200-acre Mangrove Estuary, where guests can take open-air tram tours.
8. Hilton Head Island, South Carolina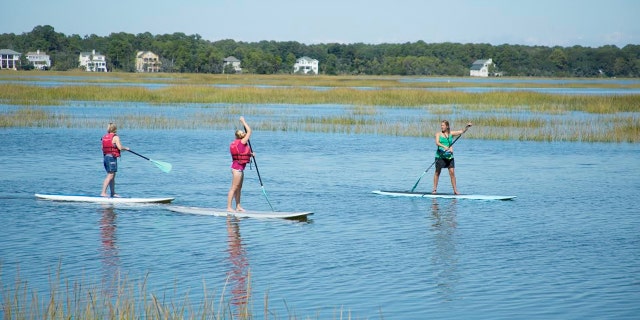 For families who want to be at the beach but avoid feeling like they are in a tourist trap, Hilton Head Island is a good choice. With architecture designed to blend with the natural surroundings and most resorts hidden behind lush greenery, Hilton Head offers the beauty of an oceanfront getaway amid swaying sea oats, frolicking dolphins and mama sea turtles. The island has more than 50 miles of paved bike paths, making it easy for families to get around. Outdoor activities include family-friendly pickleball at the Palmetto Dunes Tennis Center, kayaking and stand-up paddleboarding through Broad Creek, shark fishing from the beach, jetpacking or Backwater Adventures' catamaran boat rides leaving from Shelter Cove Harbour.
9. Hawaii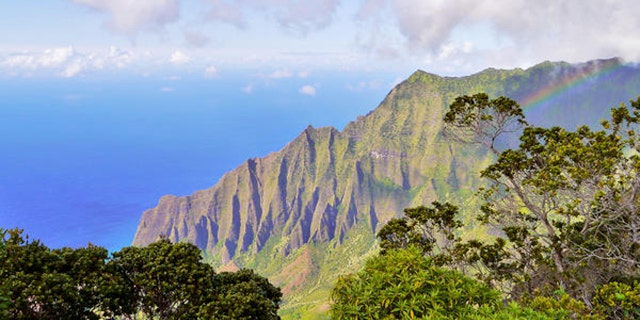 Always a warm winter getaway, some islands are better than others for families. Kauai, while growing in popularity, is less visited and one of the most preserved of the islands, with 50 miles of beaches (more than any other Hawaiian island) and only 3 percent of its land commercially developed. There is plenty to explore, including the 14-mile-long Waimea Canyon with ocean views. Close to the canyon is the 19th century Waimea Plantation Cottages, nestled in a coconut grove on the Pacific and completely updated with modern conveniences.
On the Big Island of Hawaii, families can get a firsthand look at volcanoes at Hawaii Volcanoes National Park, walk on black sand beaches, see 400-foot waterfalls and the Waipio Valley, once the home of King Kamehameha. The 62-acre Hilton Waikoloa Village offers views of Mauna Kea volcano and engages families with activities from ukulele and hula lessons to nighttime "Glow Golf" and outdoor night camping.
10. Sea Island, Georgia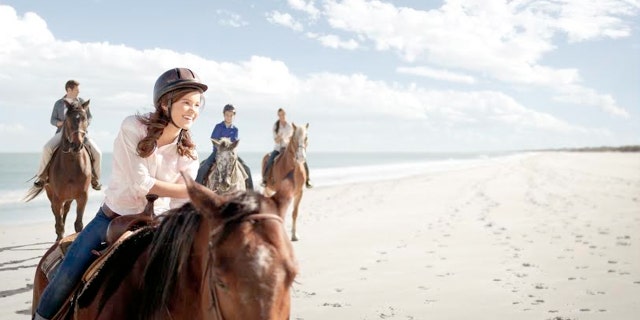 On the southern end of Georgia is a little slice of coastal bliss called the Golden Isles. Less touristy than many southern beach destinations, these islands, which include Sea Island, Jekyll Island, St. Simon's Island and Little St. Simon's, are a natural escape filled with marshes, palms and sweeping Spanish moss. The largest of the group, St. Simon's, offers golf and tennis and a charming village that's perfect for biking and has historic sites and an 1872 lighthouse. Sea Island is a swath of tropical vistas with several high-end resorts, including The Cloister. Families can ride horseback down the beach, keep a lookout for sea turtles and kayak through the winding marsh. Jekyll Island, formerly the vacation home of many early-1900s wealthy families like the Rockefellers and now home to a National Historic Landmark District, has 10 miles of white sand beaches, 20 miles of bike trails and the Georgia Sea Turtle Center. A stay at the iconic and historic Jekyll Island Club hotel is a must.