Did you know you can see the Eiffel Tower in Texas and the Leaning Tower of Pisa in Illinois? If you can't go to see the real thing, you can see the next best thing at these places that boast replicas of some of the world's best known icons. Be sure to snap a picture, as these odd attractions are definitely Instagram-worthy.
1. Foamhenge, Virginia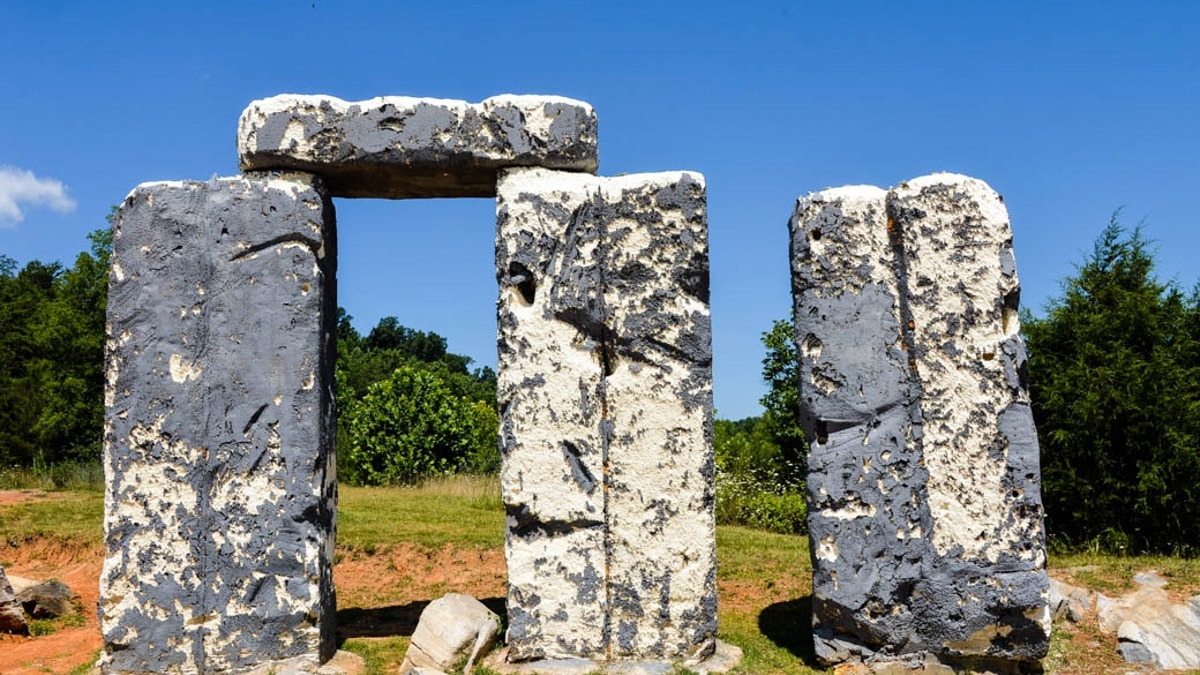 If you happen to be making your way along Route 11 in Virginia near Natural Bridge in Rockbridge County, you'll cast your eyes upon a roadside version of Stonehenge. Nicknamed "Foamhenge," this styrofoam structure was created by artist Marc Cline to be a full-size replica of the ancient site in England. It appeared on April Fool's Day, 2004, and is painted to resemble the actual stones. You'll find it in the middle of a field near the Natural Bridge Zoo on the west side of Route 11.
2. Carhenge, Nebraska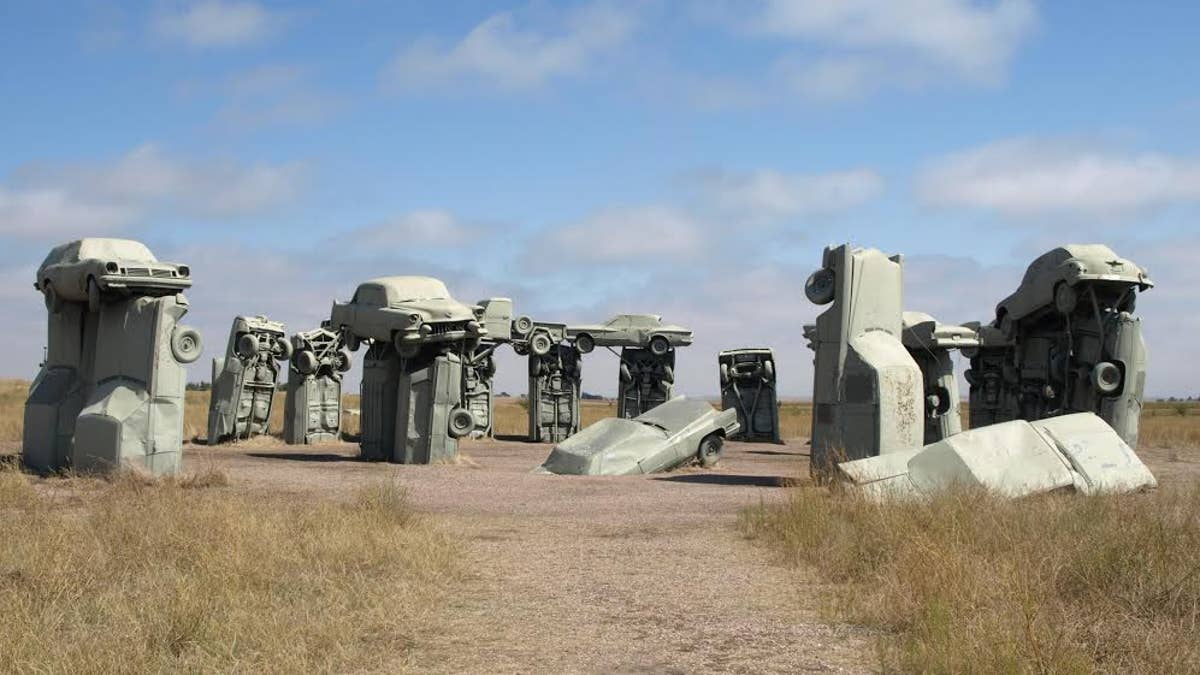 Another imitation of Stonehenge sits along a road in Alliance, Neb. This version is made of all manner of motor vehicles, and is appropriately called "Carhenge." Built in 1987 by Jim Reinders, it features 38 vintage automobiles from the 1950s and 1960s, all painted gray like the original stones. According to its website, Carhenge will be in the direct path of a total solar eclipse on Aug. 21, 2017, should you want to schedule a visit a few years ahead.
3. Leaning Tower of Niles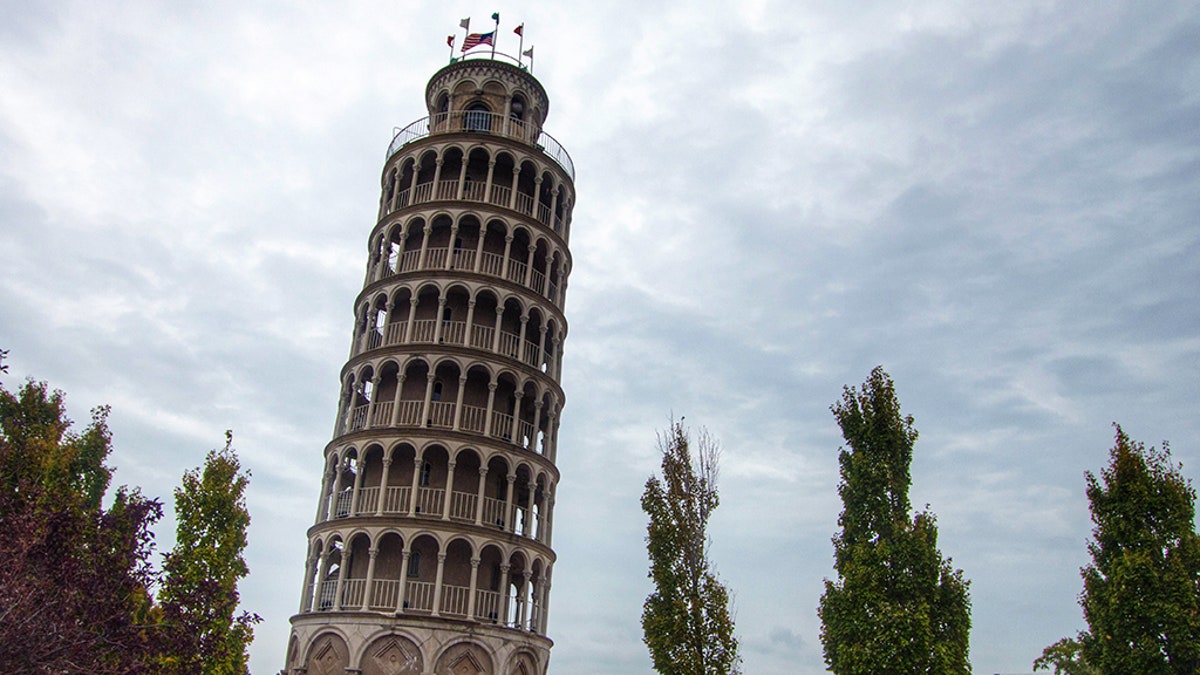 Why fly to Pisa in Italy to see a leaning tower when you can head to the middle of our country and something just like it? The Leaning Tower of Niles, Ill., the sister city to Pisa, is close to Chicago and just a few minutes away from O'Hare International Airport. Around since 1932 and restored in 1996, this tower of steel, concrete and precast stone is about half the size of the real thing and leans about seven feet. "Not a month goes by without at least a couple of 'Leaning Tower calls'," says Hayley Garard, communications coordinator for the Village of Niles. "People are just fascinated with it. It is definitely a place to see."
4. Christ the Redeemer, Lisbon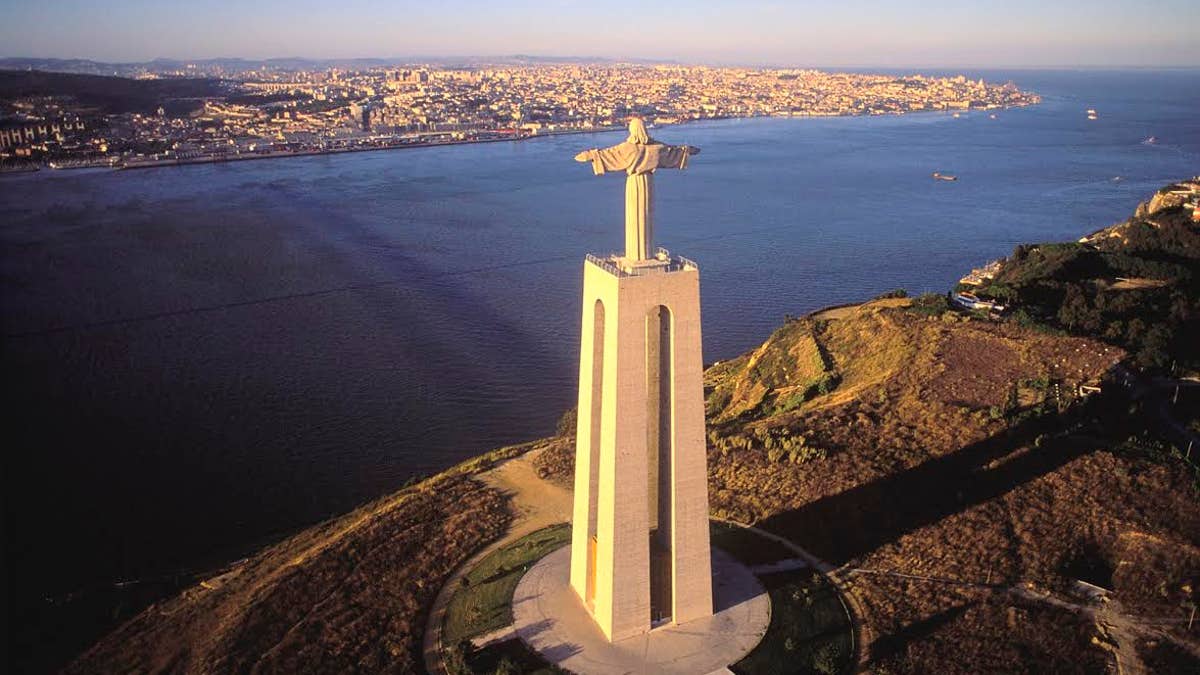 The idea to build a replica Christ the Redeemer statue in Portugal came after the Cardinal of Lisbon visited Brazil in 1934. The first stone for Cristo Rei, or Christ the King, was cast in 1949, and 40 tons of concrete were used to complete the statue, which stands about 100 feet. You can actually go inside the statue, which houses several Catholic chapels and relics of Catholic saints. Be sure to take the elevator to the top for a magnificent view of Lisbon.
5. Statue of Liberty, Philadelphia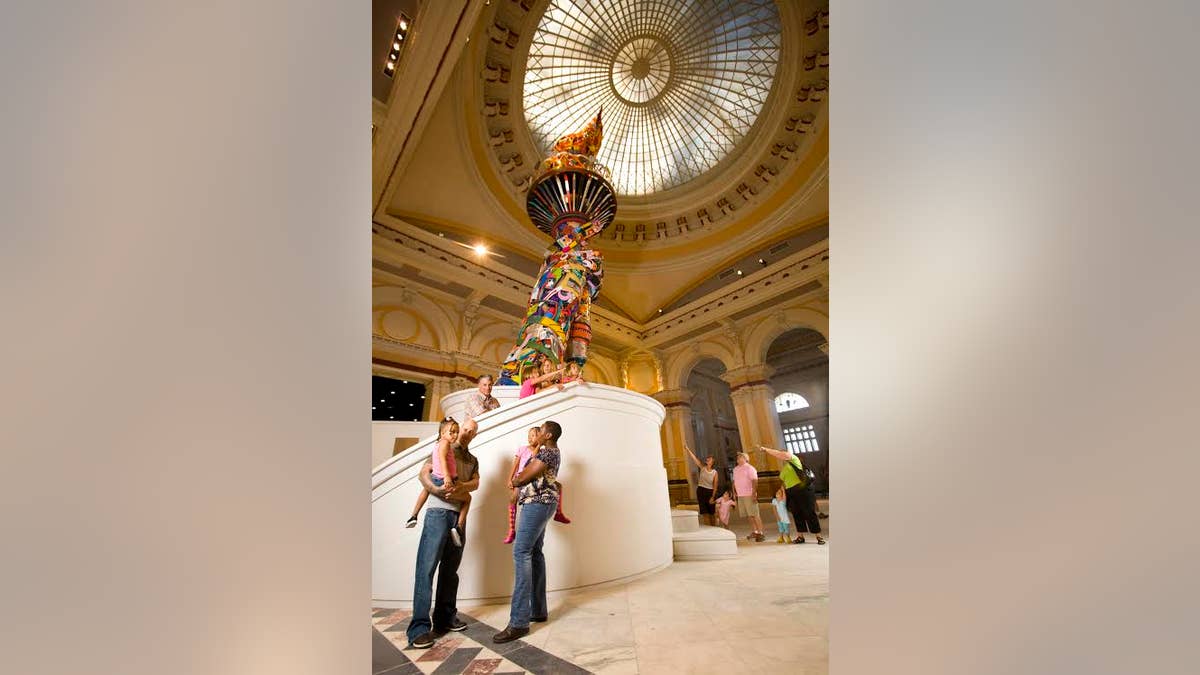 There are quite a few renditions of Lady Liberty across our great land, but this one in Philadelphia stands apart because artist Leo Sewell made it out of toys, games and other "found objects" in the city. The items include a Sit 'n' Spin, baseball bat, Santa Claus and even a Rocky Balboa action figure.
The replica of the Statue of Liberty's arm and torch is housed at the Please Touch Museum at Memorial Hall, which hosted part of the Centennial of 1876, the first major world's fair in the U.S. The original Statue of Liberty's arm and torch were displayed at the Centennial to help fund the pedestal that now supports the actual statue in New York Harbor, so this copy is especially poignant for the city and venue.
6. The Wax Supper, Texas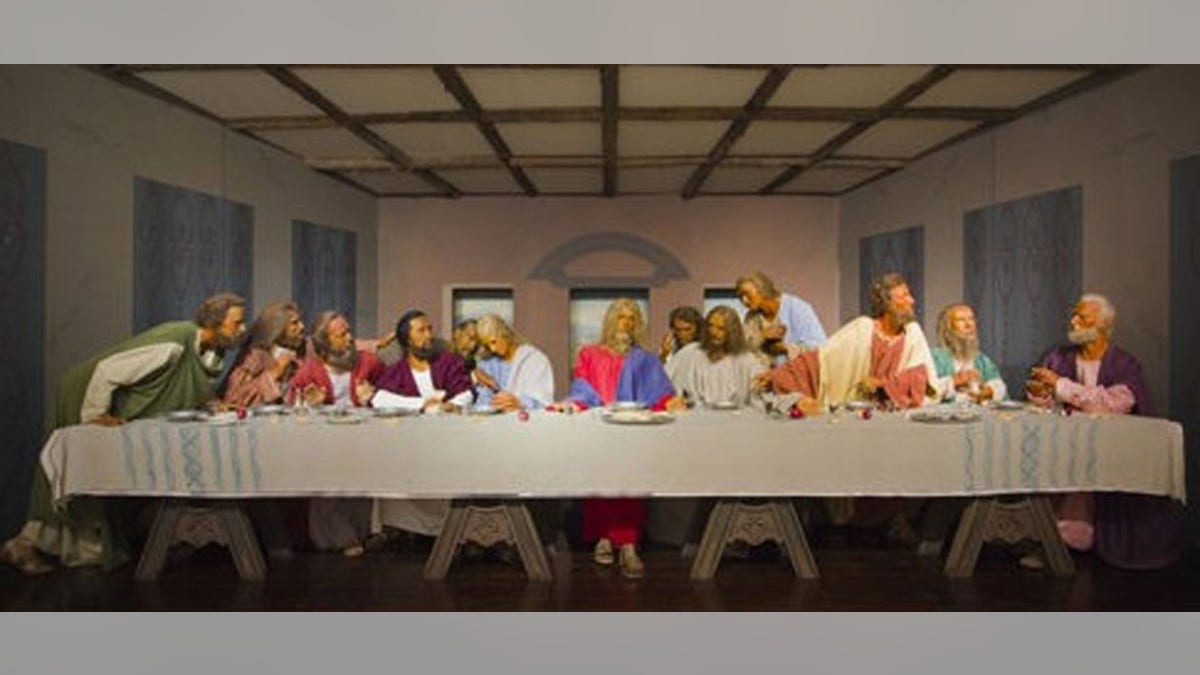 You can find Jesus with his disciples in 3D at the Christian Arts Museum in Fort Worth, Texas. Wax artist Katherine Sturbergh recreated Leonardo da Vinci's painting, "The Last Supper," in 1950 as a full-size diorama to bring the moment to life. Prior to its housing at the museum, the piece, which was commissioned by oil tycoon Harry Liston, traveled to various locations for display over the years, including a shopping mall in Fort Worth.
7. Eiffel Tower, Texas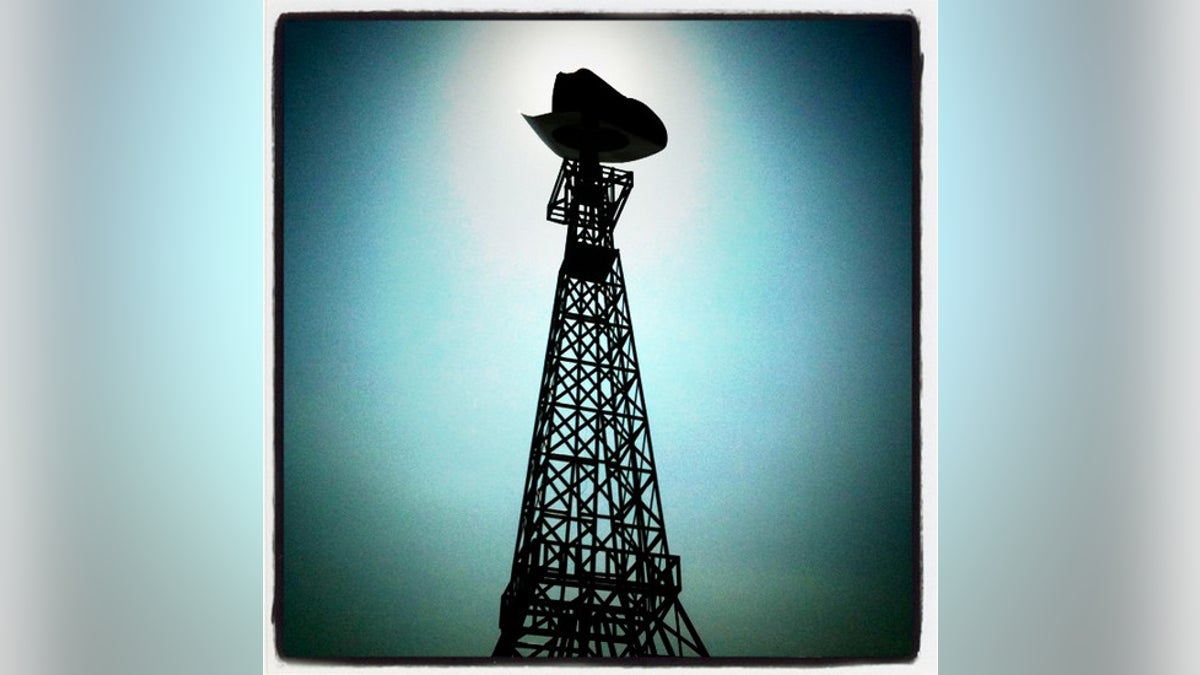 You'd expect to find oil towers in Texas, but in one small town you can actually see the Eiffel Tower! The tower, in Paris, Texas, stands 65 feet tall and is topped with — what else? — a 10-foot-wide cowboy hat. The town says the tower stands as the impetus for Paris being designated "1995 Best Pit Stop" by the Great North American Race. It's lit each evening at dusk and features 72 different light shows. The Paris, Texas, greeting? "Bonjour y'all!"
8. Eiffel Tower, Tennessee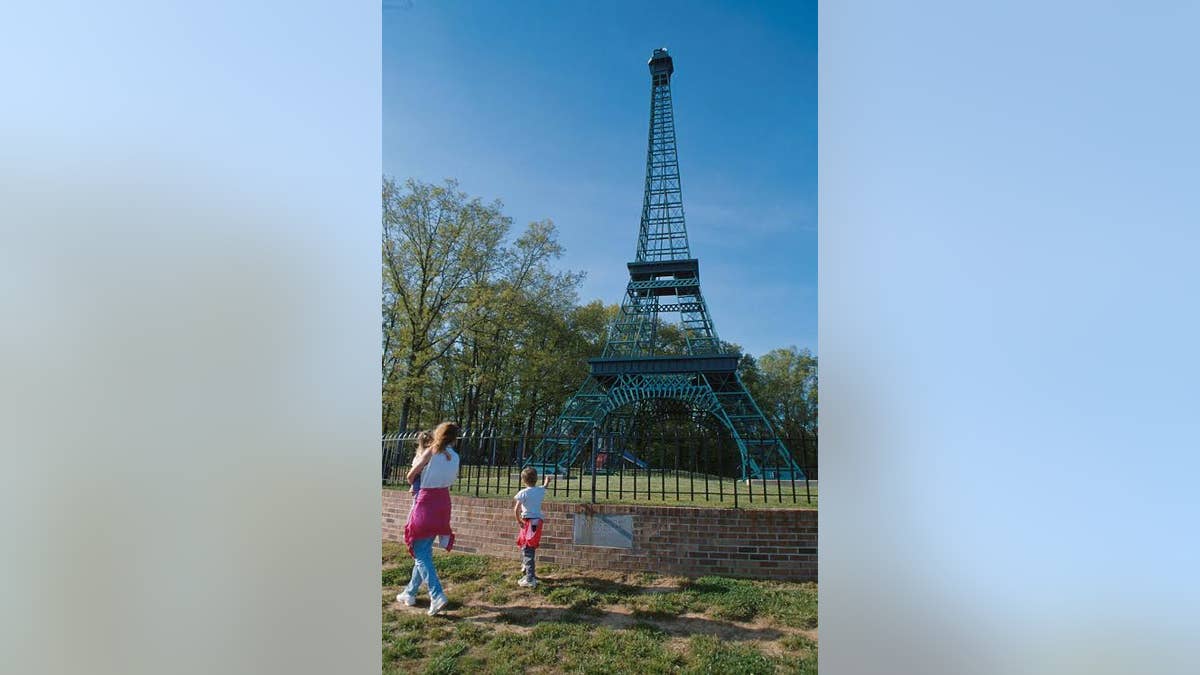 And, yes, there's a Paris, Tenn., too. And, yes, it has its own Eiffel Tower, though sans cowboy hat. The 60-foot version in northwest Tennessee sits inside Eiffel Tower Park, complete with sand volleyball court, pool, tennis courts, soccer fields, disc golf and a playground surrounding it. The tower was built to scale and is made of 500 pieces of Douglas fir and 6000 steel rods.
9. Colosseum, China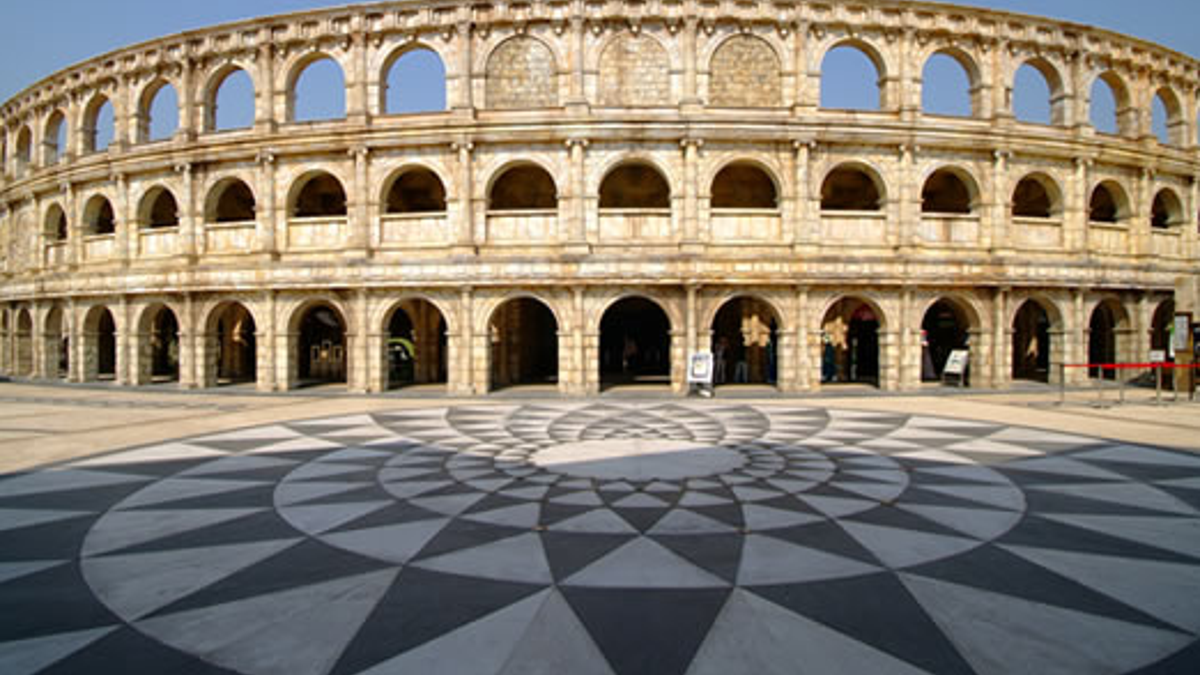 Visit the Colosseum in Macau, China, not to see Roman gladiators, but concerts and other outdoor shows. This knockoff of the historical Roman stadium is located at Fisherman's Wharf, a 120,000-meter Chinese theme park and entertainment complex on the area's outer harbor, which is modeled after European Fisherman's Wharfs and seaports. The Colosseum, which serves as an amphitheater, offers all the amenities of a modern concert venue and seats 2,000. Outside, you'll find shopping, restaurants and hotels with facades of buildings around the world, as well as themed attractions like a Middle Eastern fort and a model volcano that "erupts" every evening.
10. Find it All in Tokyo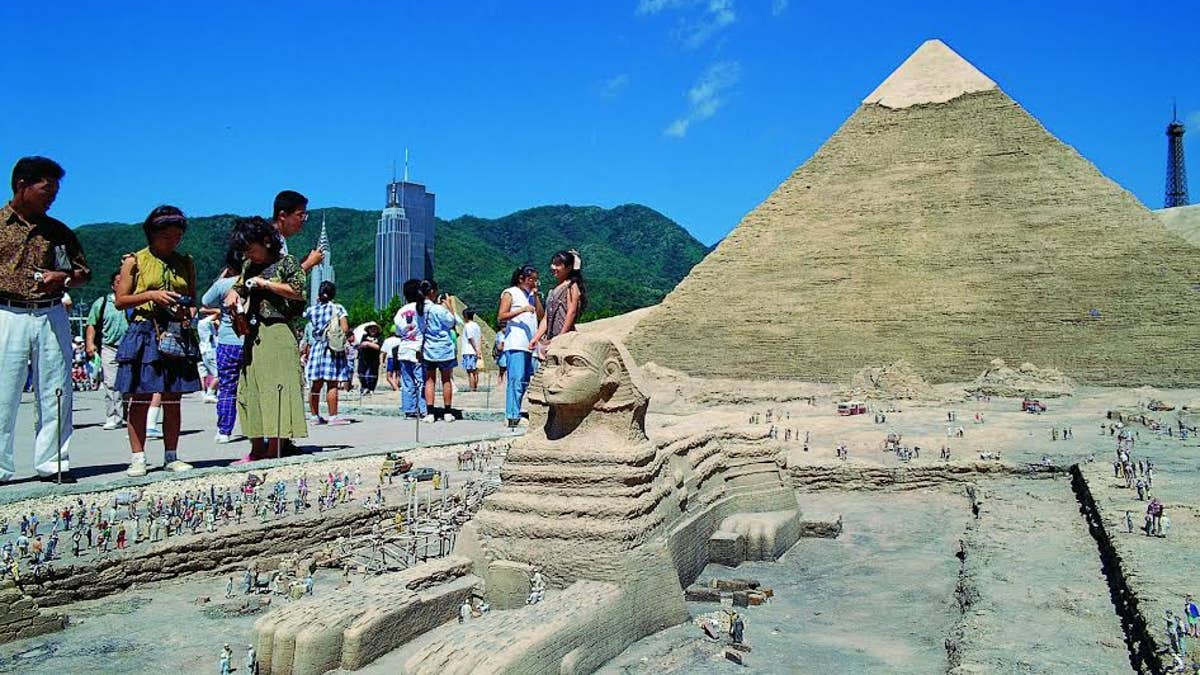 You need to visit one only spot — a theme park in Tokyo — to see many of the world's most famous buildings and attractions in miniature. Tobu World Square offers reproductions at 1/25th the size of more than 100 icons, such as the Eiffel Tower, Statue of Liberty, the Great Wall of China and 45 UNESCO World Heritage sites. Rent binoculars at the park to see the elaborate detail within each work. Some 140,000 "dolls" are scattered throughout to represent people at each attraction.