West Point taps artificial intelligence to help cadets negotiate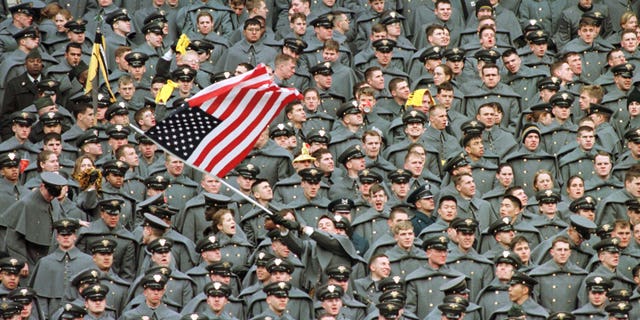 NEWYou can now listen to Fox News articles!
A company that sells software that analyzes the human voice and touts the virtues of empathy, rapport and emotional intelligence is joining forces with West Point United States Military Academy in an effort to help cadets become better negotiators.
Cogito Corp. is a Boston-based company that makes software that can analyze a person's voice in real-time. That information, the company says, can help customer service representatives show more empathy; the result is phone conversations that are more efficient and personalized, according to Cogito.
Col. James Ness of West Point said that this kind of tech will help their students become better negotiators, a key skill for people in the military.
"Cogito's behavioral analytics technology will systematically analyze communication patterns within negotiating sessions and provide insight into the cadet's psychological state," Ness, who directs the engineering psychology program at West Point, said in a statement. "This technology will provide an unbiased assessment of how each cadet is being perceived by the other party. It will deliver insights into how they can modify their behavior to improve negotiation outcomes."
A company that makes software designed for people who work in call centers might seem like a strange fit for West Point, but Cogito has also partnered with the likes of the Defence Advanced Research Project Agency (DARPA). The company has also worked with Massachusetts General Hospital on an app-based project tailored to analyze the moods of people with depression and bipolar disorder.
"Behavior analytics is the art and the science of measuring behavioral information, and then making inferences about our psychologic state," the company's CEO and co-founder, Josh Feast, said during a television appearance to speak about the Mass. General study. He also mentioned the call center software the company makes, called Dialog, which he said "actually helps people be more charming on the phone."
"Helping cadets advance their negotiation skills is a wonderful use of Cogito's technology," Feast said in a statement about the West Point deal. "The novel insights the software delivers will provide real-time intelligence into how they are being perceived and how they can modify their behavior to reach more successful agreements."
Follow Rob Verger on Twitter: @robverger