US Mac Sales Spike 26% After Apple Releases New MacBook Airs, OS X Lion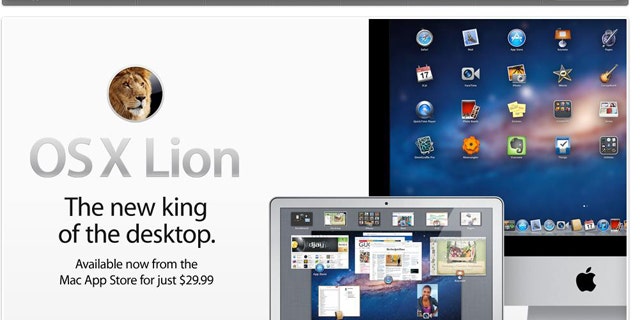 The debut of Apple's new MacBook Airs and its OS X Lion operating system has done what many predicted -- it sent US Mac sales into the stratosphere, AllThingsDigital reported Tuesday.
According to the latest metrics from tech tracker NPD, domestic Mac sales for the first month of the September quarter were up 26 percent year-over-year, buoyed by new hardware and an eagerly anticipated update to Apple's OS X. The result was more than six times the growth of the broader PC market.
If it continues, Apple would likely meet consensus estimates of 4.5 million total Mac sales for the current quarter, Piper Jaffray analyst Gene Munster said.
"We believe Mac sales benefited from the July 20 launch of OS X Lion along with refreshed MacBook Airs and Mac minis," Munster explained in a note to clients. "But these tailwinds will fade throughout the September quarter and year-over-year compares get slightly tougher in the last two months of the quarter."
The softening PC market seemed to have little to no effect on Mac sales -- nor was it likely to in the future, given current growth trends.
Barclays analyst Ben Reitzes said, "We believe Apple will continue to gain share in Macs over the long term even as the iPad grows. Given the data and our checks, our estimate for Mac growth of 18 percent year-over-year for Apple's C3Q, may turn out to be conservative even though the global economy appears to be slowing quite a bit."