Turn your old and unwanted phone into cash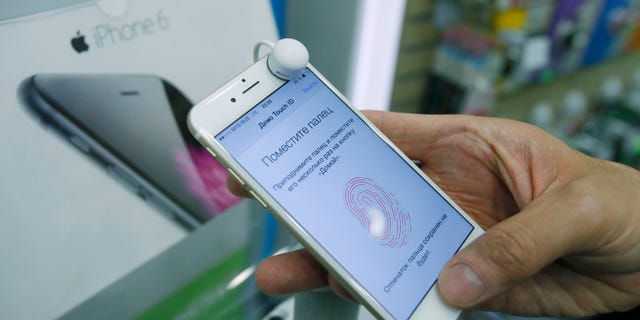 Chances are, you have your eyes on a new smartphone. The iPhone 6 or 6 Plus, the Motorola Moto x or the Samsung Galaxy Note 4 has your attention. But to make way for the new phone, you need to get rid of your old one.
I'm going to tell you how to make the most money when selling your old phone, even if the screen is broken or doesn't work.
Before you do anything ...
It's best not to sell your phone until you already have the new one. Preparing a phone for sale means you won't be able to use it, and you don't want to be without a smartphone.
Plus, if it turns out you don't like your new one – or it has a defect – you'll want a backup.
If you're still trying to figure out what phone to buy, you might want to look at my smartphone comparison chart or read through my buying guide.
After you have the new phone – and you've transferred your must-have information and made sure everything is working properly – it's time to completely wipe the old hardware. You don't want your personal information falling into the wrong hands, after all. Click here for detailed instructions to wipe your Android and iOS gadgets.
After your gadget is good and wiped, it's time to figure out how much it's worth. A site like WorthMonkey is a great starting point.
Just put in your model and it will give you the going rate. It even includes prices for the condition your gadget is in. Here's a hint: Fewer screen cracks mean more money. That's why I always recommend putting your protective phone in a case, like this one.
Once you know your old phone's worth, it's time to decide how you're going to turn it into cold, hard cash. Let's start with the easiest option.
Turn your gadget into a free gift card
Not everyone wants to go through the rigmarole of selling a gadget himself. Or maybe your gadget really isn't worth that much in the first place. In either case, your best bet is a trade-in.
This usually means you give the phone to a store in exchange for store credit. And you take what the store offers. There's no negotiating for a better price.
Unless you find a special promotion, it's a good bet that you won't be getting the best deal, either. What you will get, though, is a hassle-free and pretty fast way to turn your phone into money you can use.
You can trade in your gadget through Walmart, Best Buy or Amazon. Be sure to check to see which one offers the best price. If no company offers the price you want, then you'll probably want to sell your gadget on your own.
Note: Everything I'm talking about so far assumes that the phone actually works. If your phone is broken, keep reading to the end for your options.
How to sell your phone yourself
Your first question when selling your phone should be whether people want it. The iPhone 4s, for example, is still one of the most popular iPhone models.
Amazon has what is probably the easiest way to sell any gadget with Sell on Amazon.
You compare prices on the product page for your gadget, pick a reasonable price and wait for offers to roll in. Once sold, you can ship your product to an Amazon warehouse with "Fulfillment by Amazon," or you can handle the shipping yourself.
Opting for "Fulfillment" usually means the company will take a hefty cut of the sale. But it also means you'll go through the fewest steps to get your gadget sold.
If you want to go local, you can always sell your gadget on an online classified service, like Craigslist.
When you do something like this, always be sure to meet at a public place – like a coffee shop or mall – and always deal in cash. Auction giant eBay is also an option. And don't forget that your friends and family might be open to buying an inexpensive older gadget. Just make sure it still works well.
Recycling services
If you find your phone just isn't selling, your best bet will be a recycling service.
Smartphones contain many valuable minerals. So valuable, in fact, that many companies will buy up any smartphone to get them.
These companies usually buy in bulk from any major retailer, but they have online storefronts, too. Sites like Nextworth, BuyMyTronics, YouRenew and Gazelle will buy your old phone for cheap.
That makes them not such a good deal for a working phone, but if your phone is broken or scratched to the point where no one wants it, these services will usually give you a reasonable price.
They know how much they can earn by reprocessing the phone's materials. As always, be sure to compare prices and spend some time researching the best value.
If all this sounds like too much effort, there are actually plenty of cool uses for an old phone. From using it as a universal remote to making calls and texts using Wi-Fi only, click here for 10 surprising uses for your old smartphone.
Kim Komando hosts the nation's largest talk radio show about consumer electronics, computers and the Internet. To get the podcast, watch the show or find the station nearest you, visit: http://www.komando.com/listen. To subscribe to Kim's free email newsletters, sign-up at: http://www.komando.com/newsletters.