Tired of Facebook? Here are five social networking alternatives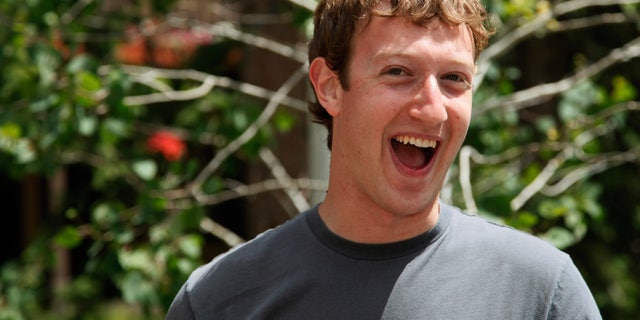 Fed up with Facebook?
Facebook is clearly the top tool for social networking, but new and arguably more innovative social networking alternatives have emerged in recent years to fill the void left by Friendster and MySpace. So if you're looking to network somewhere other than Facebook, here are five alternative sites.
Pinterest
One of the most popular social networks on the web today, Pinterest has received widespread acclaim for its fresh take on the standard photo sharing social network.
"Pinterest is a good example of an alternative social network that focuses on a simple feature -- photo sharing -- which has a complete social network built around it," said Christopher Gentile, CEO of the new social network Family iBoard.
This more focused approach to social networking helps create a simpler and more intuitive user experience.
Path
Path is a simple photo and message sharing social network that limits users to a maximum of 150 connections. These restrictions are designed to provide a more private and personal experience, by encouraging users to connect only with the people they know best (the number 150 is based on "Dunbar's number," which purportedly denotes the limit to the number of people with whom one can maintain genuine social relationships).
In this more intimate setting, users may be encouraged to share photos and send messages more freely than on a more public platform like Facebook.
Foursquare
Foursquare is a location-based social network that lets you "check in" at venues using your phone or mobile device. You can then connect with other Foursquare users to share information about where you are and what you are doing. The program also allows you to search your location for the restaurants, bars, shops and other amenities, and receive personalized recommendations based on other users' experiences.
Nextdoor
Critics argue that the impersonality of the Internet has compromised the once thriving sense of community in America's neighborhoods. Nextdoor's mission is to rekindle this community spirit in neighborhoods across the U.S., by connecting users and their neighbors through a localized social network.
Users join with their home address and are automatically placed into a home neighborhood. This ensures that all of the content, connections and messages you see will come from other users living in your area.
Roamz
Roamz isn't so much an alternative to traditional social networks as it is a new way to embrace them. This mobile app gathers data from Facebook, Twitter, Instagram and Foursquare and alerts you to the most interesting or significant things going on around your local area. This information is gathered to your mobile device to provide you with an inside view on the best things to see and do in your local area.
Similar to a cross between Google and Facebook, the social network also allows you to post status updates and share photos.