These are the four criteria for getting a job at Google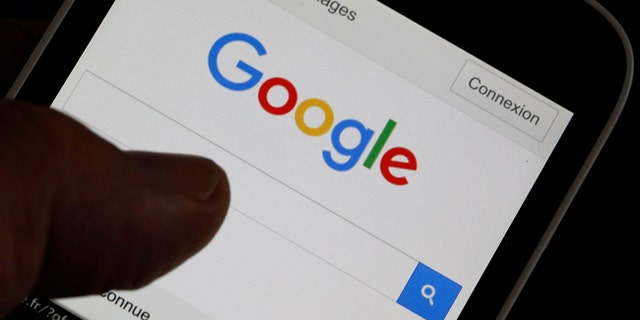 Google is one of the most recognizable companies in the world and as a juggernaut of the tech industry is shaping our lives on an unprecedented scale.
So it's no surprise there are plenty of people all over the world vying for a job at the company — and Melbourne-born Sunil Chandra effectively holds the key to the kingdom.
After graduating with a computer engineering degree at Wollongong University he later found jobs in consulting and finance before joining Google more than 10 years ago. He now holds the role of vice president of hiring and operations.
Google has about 72,000 employees and as that number continues to grow he's responsible for shaping the process, experience and compensation of those lucky enough (the average base salary for a Google engineer is $128,000) to land a job at the search engine giant.
And if you want to join their ranks, he says there are four qualities that Google looks for in a job applicant.
"There's four criteria that we progressively use in our interviews," he told news.com.au. And they are as follows:
• Cognitive ability — how you figure stuff out.
• Role related knowledge — if you want to be an engineer, how well can you code?
• Leadership — "what are the other things you've done where you've led a bunch of folks?"
And the fourth one is, well, a little harder to account for and is known in the company as "Googlyness".
"I would argue it's the most important characteristic," Mr Chandra says. "Which is how well will you do with our culture." When it comes to the nature of work at Google, "everything is about working in a team," he said.
After the initial interviews, the four or five interviewers score the job hopefuls and send the feedback to a committee which ultimately makes the decision whether or not to extend an offer.
An applicant will usually go through at least four interviews before being offered a job, the behavioral and attitude aspects of a person's character often the focus.
To improve the process, Google uses data analytics and has conducted research on things like unconscious bias among hiring panels to make the process as objective and fair as possible.
His team has stopped using tricky brain teasers in the interview process — which it was once famous for — because they eventually figured out that they don't actually tell you much. When you learn they included such gems as, "if I shrank you to the size of a nickel and put you in a blender, how would you escape?" then you probably begin to understand why Google abandoned them. "They don't predict anything so we stopped using them," he said.
Simply put, "what we're really looking for is how do you as a candidate learn new stuff, work with a team, (and) what have you achieved," Mr Chandra said. "Folks that are always curious, always learning."
Google has been embroiled in a what could be described as a human relations scandal this week after a what' was dubbed by the media as an anti-diversity memo was posted by an employee on an internal message board. Among the sentiments expressed in the 10-page diatribe was the notion that perhaps women aren't as suited to certain tech jobs as men and that the company's obsession with diversity was entrenching discriminatory practices.
For some, the backlash was predictably disproportionate and this week the author of the post was fired by Google.
Amid the controversy Mr Chandra was certainly keen to point out that Google is committed a diverse culture, after all the company has a dedicated position to oversee diversity and inclusion.
"We did about 10,000 hires last year. We have lots of different roles at Google and we hire people from all different backgrounds," Mr Chandra said.
"We are a company that provides to ability for folks to be able to express their position, or their thoughts, on any particular topic but we're very clear though that it has to abide by the code of conduct, it has to be respectful and not intended to be hurtful."
The company attracts some of the brightest minds from around the world and Mr Chandra says getting to be involved in that process and work with them is the funnest part of his job.
The tech giant is famous for its experimental culture which encourages employees to seek out time to pursue different interests and tackle different creative projects outside of their main focus.
While Google has pulled back a little bit on such an approach it's still a fundamental component to its workplace and given all the fun stuff in their office headquarters in California, that's a pretty enticing deal.
So if you want to join the company that knows more about your online habits than you do, start working on your Googlyness, I suppose.
This story originally appeared in news.com.au