The Future of Robot Drones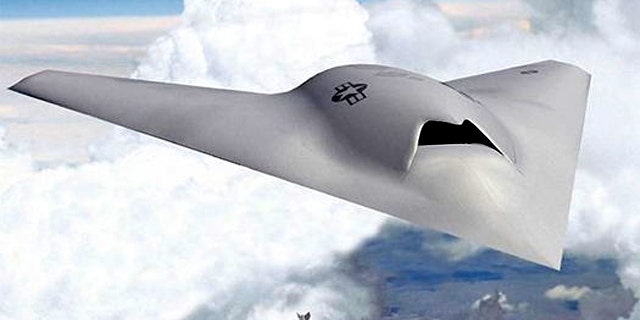 Drones are aircraft, but the technology that powers them has been advancing more like a rocket. Here's a look at tomorrow's drones, which are key to a modern military.
The RQ-170 Sentinel, Lockheed Martin -- An offshoot of Lockheed Martin's Skunk Works program, the RQ-170 Sentinel flies via satellite link from a base in Tonopah, Nev.
Aeronautics fans have nicknamed the aircraft "The Beast of Kandahar," as it was reportedly spotted over the skies of Afghanistan. Industry observers speculate it is sophisticated enough to gather aerial intelligence over Iran without detection, perhaps keeping track of the Islamic Republic's emerging nuclear program.
The Embla, Aesir -- About the size and shape of a small tire, the Embla rises straight up from the ground without the need for a runway, making it more useful to combat soldiers stationed in rough terrain. Its diminutive size lets it zoom down urban canyons to find hard-to-reach enemy hideouts, and it can send video to a remote PDA-size controller, revealing potential ambushes. Loaded with explosives, it could even enter an enemy compound.
The Ion Tiger, Naval Research Laboratory -- Being tested in European airfields, the drone could reach the Middle East, once the Navy perfects the fuel-cell technology inside. It could fly as low as 1,000 feet without being heard on the ground, or as high as 14,000 feet. Carbon-wrapped aluminum hydrogen tanks weigh only about nine pounds each, which helps this UAV stay airborne longer.
The Excalibur, Aurora Flight Sciences -- The Excalibur is designed for use in future war zones, on land and sea, and may be deployed on the battlefield within five years. Unlike Air Force drones, which are flown by operators stateside and are in short supply, the Excalibur can be remotely operated from wherever it's deployed.
Fitted with 400 pounds of laser-guided munitions -- including Hellfire missiles -- the hybrid turbine-electric Excalibur strikes enemy targets up to 600 miles away from its handler.
The S-100 Camcopter, Schiebel -- A hovercraft, made by Austrian electronics manufacturer Schiebel, the S-100 can take off and land autonomously from a half-sized helipad and fly for six hours with a 75-pound payload at 120 knots. Fitted with its standard infrared and daytime cameras, it can hover at up to 18,000 feet and watch anything from troop movements to illegal border crossings.
The Skylite, BAE Systems -- Being used to monitor Israeli border areas, it is equipped with cameras and sensors, SkyLite typically flies up to 36,000 feet, the same altitude as commercial airplanes, providing a bird's-eye view of enemy terrain and movement.
The Avenger, General Atomics Aeronautical Systems -- The stealthy, jet-powered Avenger is packed with 3,000 pounds of surveillance equipment and lethal munitions, such as laser-guided Hellfire missiles and 500-pound GBU-38 bombs. It can reach speeds of up to 530 mph, far faster than its spindly predecessors, the Predator and Reaper.
The HALE, Boeing -- At 7 tons with a 250-foot wingspan, the HALE (high-altitude long-endurance) flies 65,000 feet above future battlefields, where it will provide 24/7 surveillance and data communications. The plane stays up for 10 days, powered by a modified Ford truck engine.
The Global Observer, Aerovironment -- With a 175-foot wingspan, the drone can fly up to 65,000 feet above battlefields, disaster sites, borders — any locale in need of aerial surveillance or a wireless data link.
The Samarai, Lockheed Martin -- At 150 grams, the Samarai has just a 12-inch wingspan. Inspired by the spiraling maple-leaf seedlings — more commonly known as whirlybirds — that inspired it, the device features a miniature jet engine to provide thrust. A tiny flap on the trailing edge of the wing, its only moving part, controls direction. If engineers can shrink it to three inches and 15 grams, the autonomous device could be used to spy indoors.