Tech Q&A: Facebook Messenger, lower your cable bill, and more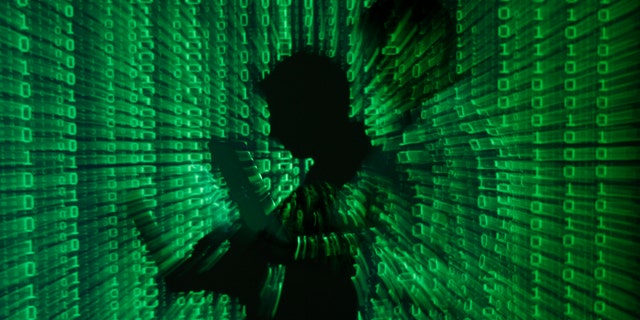 Booking a place to stay online
Q. I recently heard you speaking on your national radio show about sites where you can rent homes or villas instead of hotel rooms. I would like to take the family on vacation soon and would much rather have an apartment or house instead of hotel rooms. Where should I start?
A. Sites like HomeAway and Airbnb are great ways to find a nice place to stay on vacation without breaking the bank. Often you can find a home, condo or apartment for the same price or less than a hotel, but they usually fit four to six people. They also have the benefit of including kitchens and parking, which can save you money. Be sure you follow my tips before booking a room online, though.
Lower your cable bill
Q. I'm paying way too much for cable television. What can I do to cut the costs?
A. If you want to keep your current cable plan but pay less, check the cable company's website for deals. A company will often introduce special prices for new customers. Depending on when you joined, you might be able to take advantage of them. Also check out your cable company's competition – it pays to know what everyone is charging. Perhaps one of the providers in your area is offering a better price for the same package to draw in new customers. This is information you'll want to have when it comes time to call your current provider's customer service.
Then, you will want to ask to speak to the cancellation department. Mention that the cost of your bill is too high and you're thinking of canceling or switching to a local service with a better price. Be polite, but firm. You'll be amazed at the concessions you can get. It's important to stay cool under pressure – even when the service rep isn't cooperative. Just ask the guy who dealt with the Comcast's service call from hell.
Not getting sued for a review
Q. I recently had a terrible experience at a local restaurant. It was so bad that I want to write a negative review on Yelp, but I heard that people have been sued or fined for posting negative reviews online. What rules do I need to play by if I want to post the review but stay out of trouble?
A. It's true. Some companies don't take too kindly to negative reviews. One hotel fined a patron $500, and one Internet provider sued one of its customers over a negative review. So the moral of the story is to not post negative online reviews, right? Yes and no. You can do it as long as you remember a few things.
Number one, you have to stick with factual statements and choose your words carefully to avoid any misunderstandings. Say what the product did right and what it did wrong. Make sure you're clear that this was your experience with the item and avoid generalizations.
Before you post any review, however, contact the company and give it a chance to correct the situation. Click here to learn how to complain on social media and get results. It could be you just got them on a bad day and maybe there's a solution. If you still want to post a review after that, be sure to note that the company was cooperative. If it does come down to a real legal threat, however, your best option is to remove the review entirely. Sure, you'd likely win if the lawsuit went to trial, as long as you wrote a factual review. But it's a huge hassle, and the only real winners are the lawyers.
Facebook Messenger pros and cons
Q. What is this Facebook Messenger everyone is talking about, and do I really need to get it?
A. Facebook decided to kill the Messenger feature from its Facebook app and force users who want to use the service to download a separate app, Messenger. While having two Facebook apps might seem like a major inconvenience, Messenger will have tons of great features in the future and will likely help the Facebook app run more smoothly.
With Messenger, you can message any of your Facebook friends using a Wi-Fi connection or your data plan. You can organize your friends into groups and include fun little stickers in your messages. Your messages will even pop up on your screen when you're using other apps, so you don't miss anything important. The app also lets you send picture and video messages, similar to other mobile messaging services. One of the coolest new features is its calling capability, which lets you actually call your Facebook friends all over the world for free on a Wi-Fi connection.
OK, those features don't sound so bad – and might even be worth having to download another app – but there are some concerns from users over the permissions you have to give to Facebook to use it. I break down those permissions here, so you can decide if the app is right for you.
Phone running out of storage
Q. I keep getting a notification on my iPhone that I'm running out of storage space. What can I do to make room?
A. Clearing out space on your iPhone or iPad isn't too hard if you know the steps, and I have step-by-step instructions. First, you will want to delete any unwanted apps, or apps that you don't use on a daily basis. If you can't decide what apps to clear out, I've got a trick that can help you decide.
Go to Settings>>General>>Usage. Here you'll see a list of apps that take up the most storage. This helps you make an informed decision about where to go fat-trimming.
Photos and videos also take up a lot of room. To free up space, you can transfer and organize photos and videos on your home computer or an external drive using iTunes, iPhoto and other programs like Dropbox or Picasa.
Kim Komando hosts the nation's largest talk radio show about consumer electronics, computers and the Internet. To get the podcast, watch the show or find the station nearest you, visit: http://www.komando.com/listen. To subscribe to Kim's free email newsletters, sign-up at: http://www.komando.com/newsletters.