Tech gifts for dads and grads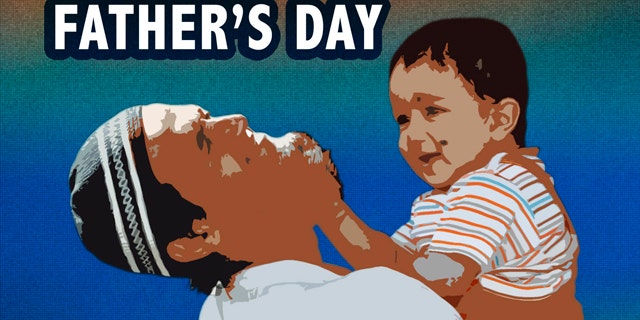 Summer is nearly here and that means Father's Day and graduations are right around the corner.
It can be difficult coming up with a unique gift idea for dad every year - and young adults are notoriously hard to shop for. That must be why so many dads receive loud neckties and all those grads end up pocketing gift cards!
Don't panic, though. You have plenty of time to find a great gift that shows you put some thought into it. Here to help is my can't-miss shopping list of top tech and gadget picks. You're sure to find the perfect solution for the special dad or grad in your life.
Laptop
A laptop computer is the perfect gift for a high school graduate. College means creating a lot of papers and managing long-term projects. That translates to the need for a real keyboard and full-fledged productivity software, as opposed to a virtual keyboard and apps (as found on tablets).
The 11-inch MacBook Air ($1,000) is up to the task. The similarly sized and priced ASUS Zenbook is a top collegiate performer for those who prefer Windows computers.
If you have a college grad or dad on the list who'd like a more powerful mid-size laptop, you might want to put off buying for another month or two.
The MacBook Pros are due for a major refresh. They'll be thinner and lighter and will probably include retina displays like the new iPad. They're worth waiting for.
PC laptop makers, meanwhile, are scrambling to produce upgraded models that will be optimized for Windows 8.
Tablet
If you have a dad or grad who needs a tablet mainly for on-the-go TV and movie watching, you have a couple of easy choices. You might like these prices better, too.
First, there's the hot-selling Kindle Fire ($200). Because the 7-inch Fire functions as a portal to Amazon's vast universe of content, consider including a one-year subscription to Amazon Prime ($79). Prime offers unlimited streaming of thousands of catalog movies and TV shows, plus one free e-book to borrow each month from the Kindle Owners' Lending Library.
Then there's the venerable iPad 2 ($400). It's still a great 10-inch tablet if all you need is Wi-Fi - and you aren't bothered by the lackluster camera.
But what if your dad or grad is clamoring for the latest and greatest tablet, something a little more business-oriented or more thrilling for the hard-core gamer?
You can't go wrong with the new iPad ($500 for 16GB; $629 for 4G). Its high-resolution 10-inch screen and quad-core graphics engine make this tablet a multimedia/ multitasking powerhouse.
The ASUS Transformer Prime ($500 for 32GB) lives up to its name because of its clever docking keyboard. The add-on ($150) extends the gadget's 12-hour battery life to 18 and adds a USB port as well as a second SD card reader. It's Wi-Fi only, though. If you need a 4G Android tablet, look at the slimmed-down Galaxy Tab 8.9 ($630 for 16GB).
Smartphone
With their sleek profiles and 4.3-inch screens, the three Motorola Droid Razr models ($200-$300 with contract) are the current Android kings of the hill for Verizon customers.
The 4.5-inch Samsung Galaxy S II models ($200) will tickle any dad or grad who prefers the Sprint, AT&T or T-Mobile network.
The iPhone 4 and 3GS ($100, free with contract) are fine student phones. Get the 4S ($200 with contract) if Dad needed an iPhone yesterday. Otherwise, consider waiting for the next generation iPhone, expected later this year. It will probably have 4G and expand the boundaries of the traditional 3.5-inch screen.
Headphones
Have a limited budget? For as little as $50, you can make a big improvement in the listening experience of most any dad or grad.
First, you'll have to decide if your dad or grad would prefer an ear insert, or a portable version of the old-school, studio-style headphones.
You could spend $350-$400 for top models. But the good news is that even models in the $50-$150 range - look for top names such as Klipsch, Monster and Bose - will sound 1,000 times better than the ear buds that ship with most gadgets. They'll be much more comfortable, too.
Kim Komando hosts the nation's largest talk radio show about consumer electronics, computers and the Internet. Get the podcast or find the station nearest you at www.komando.com/listen. Subscribe to Kim's free e-mail newsletters at www.komando.com/newsletters. Copyright 1995-2012, WestStar TalkRadio Network. All rights reserved.