Samsung Galaxy Note II Launches Today at T-Mobile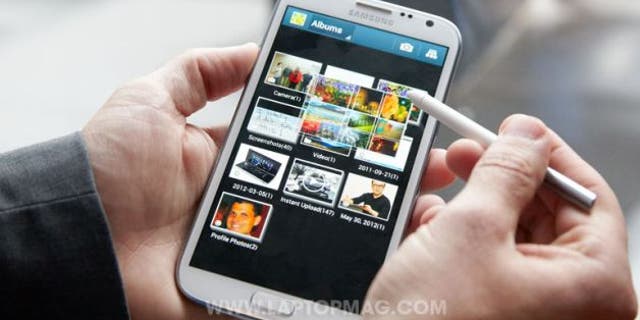 T-Mobile might not have the iPhone, but it's the first carrier with Samsung's gargantuan Galaxy Note II phablet. The head start will be short lived, however. Sprint plans to launch the handset tomorrow, while the Galaxy Note II is slated to show up on AT&T shelves in a couple of weeks, on November 9th.
T-Mobile's using a couple of different pricing schemes to sway would-be Galaxy Note II buyers into its camp. If you're looking to hop on a traditional two-year Classic Plan subscription, snagging a Galaxy Note will set you back $369.99. Put another way, that's $70 more than the $299.99 subsidized price promoted by Sprint and AT&T.
People who want to pay a little less upfront can opt for a two-year service agreement to one of T-Mobile's lower-cost Value Plans, however, and walk out of a store with a Galaxy Note II for just $249.99.
There are a few strings attached to the $249.99 offer, however. T-Mobile's Value Plans lower prices hinge on people owning their own devices, and that $249.99 isn't a subsidized cost: it's a down payment. You'll need to shell out an additional $20 per month for 20 months to fulfill the carrier's Equipment Installment Plan for the Galaxy Note II, bringing the total cost of the device to $649.99, albeit stretched over two years.
That $20 doesn't count towards your monthly Value Plan payment. T-Mobile's Value Plans tend to be cheaper than the competition, however. The exact rate varies by phone, but the Value Plans available on the T-Mobile site right now tend to offer 2GB of data and unlimited talk and text for $59/mo., or Unlimited 4G Data -- sans hotspot capabilities -- for $69.99/mo.
The Galaxy Note II is also set to come to U.S. Cellular and Verizon Wireless sometime down the line for as-yet-undisclosed prices.