Pinterest brings Guided Search to desktop to help you navigate its 30 billion Pins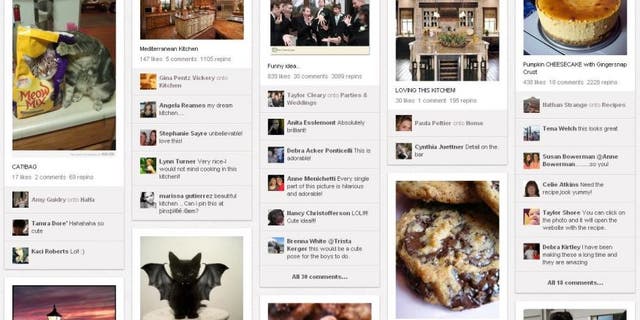 NEWYou can now listen to Fox News articles!
A couple of months after rolling out its Guided Search feature for mobile users, Pinterest has announced it's bringing it to the Web.
In case you've not heard of it, the social networking site describes Guided Search as a tool that "helps you make discoveries and find things you didn't even know you were looking for."
Still none the wiser? OK, think of it as a kind of predictive search engine that narrows down your search with each choice you make. So if, for example, you're looking for some plants to brighten up your apartment, you can begin your search by typing 'plants' into Pinterest's search bar. Various related options will then appear along the top of the screen to help you refine your search, so you may be presented with choices such as "potted", "garden", or something a little more unexpected like "that keep mosquitos away".
Click on "potted" and you can explore the resulting visual-based categories that appear below, which offer even more possibilities as you proceed through your search session.
In a blog post Wednesday announcing Guided Search's imminent arrival on the Web, Pinterest software engineer Yuliang Yin encouraged users to "scroll through the guides and click any that look interesting to steer your search in the right direction," adding, "You might be surprised where you end up!"
The site has also made it easier to search by Pins, boards, or other Pinners who users might be looking for.
Yin said that that when Guided Search lands on the Web in the next few weeks, users will find the search bar positioned front and center "for speedier finds," a notable change that'll give the site more of a search-engine feel than before.
Pinterest developers came up with Guided Search to offer users a more efficient and engaging way of finding their way through the site's 750 million boards and 30 billion Pins.
To learn more about how Guided Search for desktop works, check out Pinterest's short video below.