nVidia Shield is most expensive portable gaming gadget on market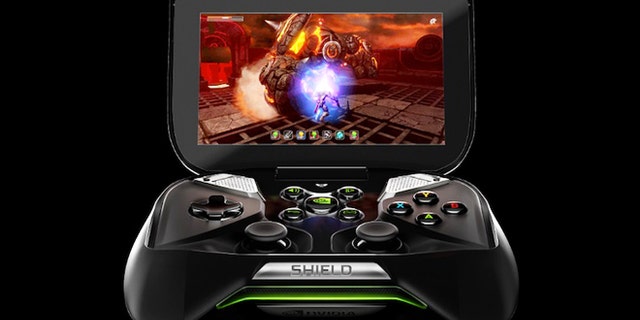 After flaunting its new Android-based gaming handheld at this year's CES, Nvidia has finally decided to announce how much its Shield device will cost and when it will be available. Formerly known as Project Shield, the portable gaming gadget will sell for a relatively steep $349 via retailers such as GameStop, Micro Center and Canada Computers. The device ships in June, and pre-orders begin on May 20.
Shield comes equipped with a 5-inch 720p touch screen attached to a console-grade controller, integrated speakers, 16GB of memory, Bluetooth 3.0 and support for Wi-Fi 802.11 2X2. It's powered by Nvidia's new flagship Tegra 4 processor and runs both pure Android and Nvidia's own entertainment-centric interface.
MORE: 12 Killer PlayStation 4 Games and Demos
The company has also unveiled the first five games that will be available at launch, which include action adventure game "Broken Age," role playing game "Costume Quest," alien shooter "Flyhunter: Origins," action sports title "Skiing Fred," and 3-D puzzle "Chuck's Challenge." Since it runs on Android, Shield is compatible with any titles in the Google Play Store. The device is also compatible with the Steam service.
GeForce game streaming will be launching as a beta feature when the device hits stores in June, which means that you'll be able to access any games from your Nvidia GeForce GTX GPU-powered computer via Shield.
With a price of $349, the Shield costs $100 more than the PS Vita and $180 more than the Nintendo 3DS. You can also pick up an Xbox 360 with a Kinect Bundle for the same price as the Shield. It will be up to Nvidia to prove that it's mighty mini console is worth the splurge.