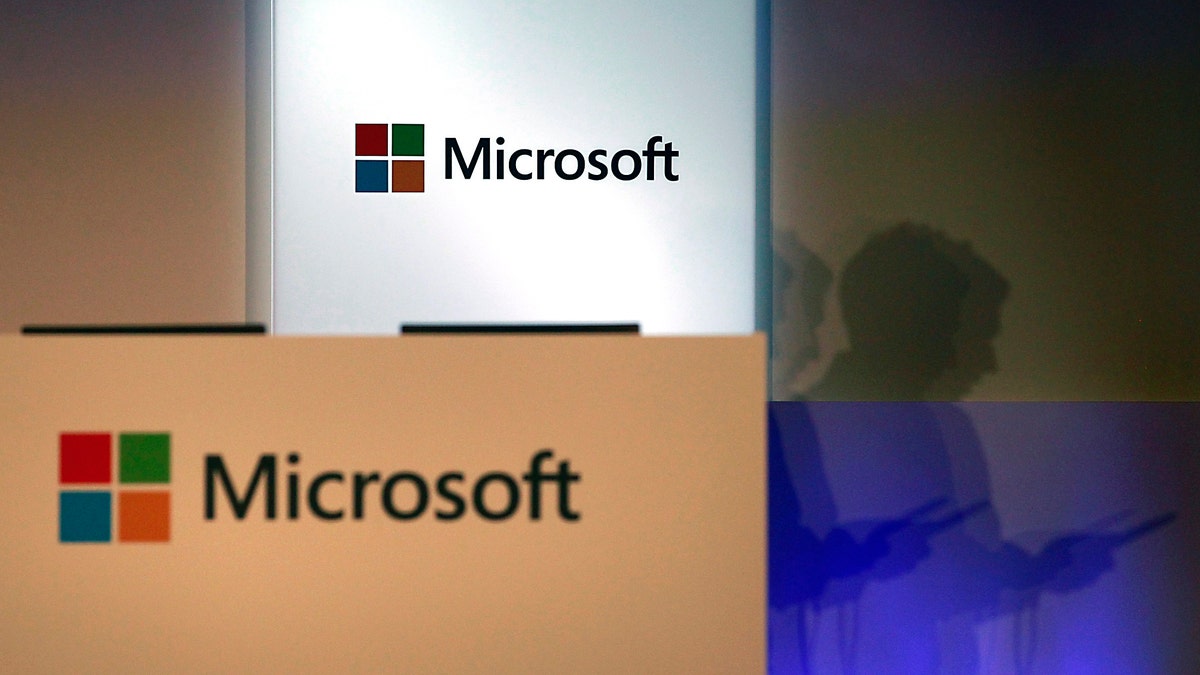 Under normal circumstances, the sight of Microsoft store employees facing down their Apple counterparts on the Fifth Avenue plaza outside the Cupertino company's famous glass cube store might have you thinking a full-on fist fight was about to kick off.
The scene appears in Microsoft's new Christmas ad, a schmalzy affair that ends not with a brawl but instead with warm embraces between workers from the two companies as a local children's choir sings Let There Be Peace On Earth.
The ad kicks off with a troop of Microsoft staff marching out of their recently opened Manhattan store to "deliver a special message to some old friends." Before you know it, they're outside the Apple Store alongside a crowd of curious bystanders clearly wondering whether they're about to witness an all-time low in relations between the two tech giants.
Next, we see Apple staff pouring out of the store, possibly anticipating a dust-up on the plaza with their rival's representatives. But it's the kids' soothing singing that sets the tone, and we know it's going to end happily. The ad's tagline? "Spread harmony."
Related: Microsoft's Nadella pleads with Cortana to work properly during live demo
Microsoft had to get permission from Apple to film on the plaza, though staff at the store apparently didn't know the nature of the production, Microsoft's global ad chief Kathleen Hall told AdAge.
So where did all this new-found love come from? What happened to the ads mocking rival products? Sure, 'tis the season of goodwill and all that, but the apparent love-in may still surprise some.
It may be the influence of Microsoft CEO Satya Nadella, described in a Wall Street Journal piece earlier this year as a man who's "charmed Silicon Valley through energetic personal diplomacy" and "fostered a new willingness to learn from and work with outsiders."
Hall described the ad as a moment of "setting differences aside and coming together," suggesting this "spreading harmony" lark won't last long into the new year.