Japanese Gamer Marries Nintendo Videogame Character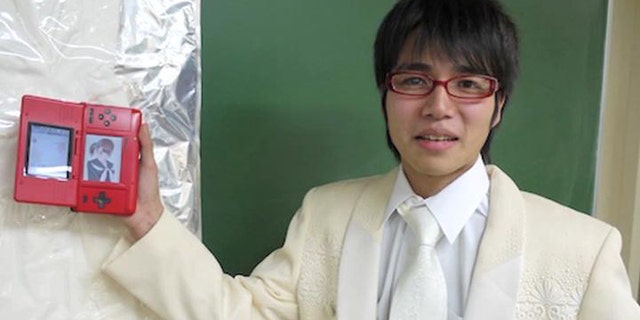 NEWYou can now listen to Fox News articles!
While many people would say they love video games, few would go so far as saying "I do" to a computer creation — except a few Lara Croft nuts perhaps.
But gamer Sal9000 fell head over heels for the sexy skirts, doe eyes and wit of Nene Anegasaki, the star of dating simulation game Love Plus.
The online community has seen relationships and marriages to avatars, but typically both characters are within the confines of the virtual world. However, last month Sal9000 decided to bring about the first union between a human and a video game character.
Dressed in a white tuxedo Sal held Nene in the air, looking lovingly at her on the screen of his portable red console as he gave his vows at a small ceremony with an Internet audience of thousands.
Nene is the perfect woman, according to Sal who said that although the wedding is not legally binding, it is his way of expressing his devotion to his computer love.
"I love this character, not a machine," Sal told CNN. "I understand 100% that this is a game. I understand very well that I cannot marry her physically or legally."
Their electric love affair begin in September when Sal started playing the game, which demands players nurture a deeper relationship the longer they play. Sal began to take Nene wherever he went, the streets of Tokyo, Disneyland and even on holiday to a beach resort in Guam.
Nene is better than a human girlfriend according to Sal. "She doesn't get angry if I'm late in replying to her. Well, she gets angry, but she forgives me quickly," he told CNN.
Japanese author Hiroshi Ashizaki who studies Internet addiction said many Japanese youths cannot express their true feelings in reality, only in the virtual world. It is a trend could become increasingly common as the entire globe socializes more online and less in person.