Is Donald Trump a better speaker than Hillary Clinton? Artificial intelligence has the answer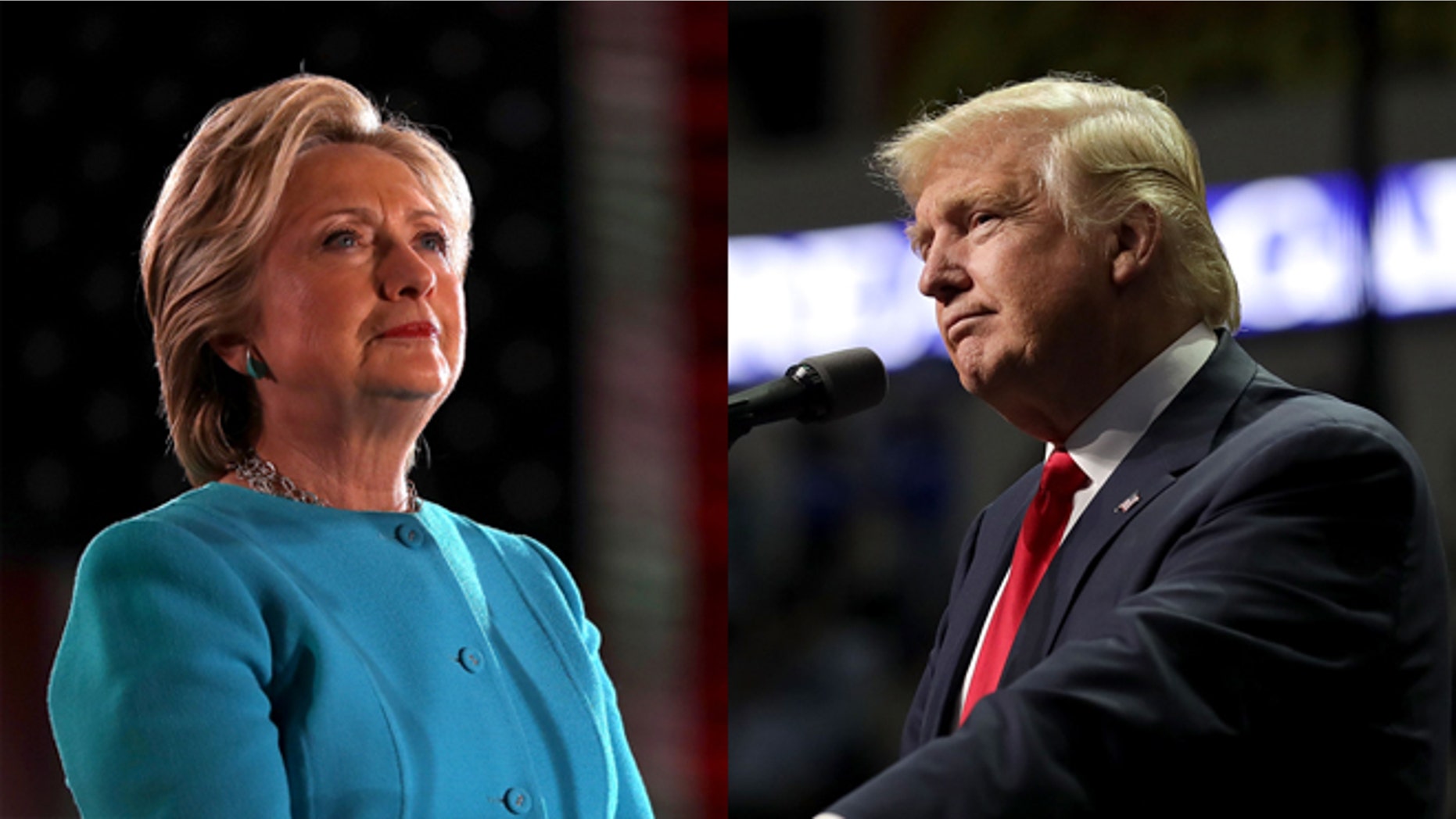 Though technology used for artificial intelligence and machine learning has been around for decades, only within the past few years is it starting to gain mainstream acceptance. For example, the iPhone has, since 2011, come with the intelligent personal assistant Siri, used for understanding speech. Android devices have Google Assistant and a speech-to-text tool called "Voice typing" that can be used with Google Docs.
Trint, which provides AI-based software to transcribe recorded audio, can return transcripts that are 98 percent correct in minutes at low cost, according to the company.
But transcribing the ramblings of a politician is a different matter.
FORMER GOOGLE AND UBER ENGINEER IS DEVELOPING AN 'AI GOD'
"Trint is not dictation software, but rather speech-to-text technology that works from a vast corpus of training data," Jeff Kofman CEO & Founder of Trint told Fox News. And humans are part of the equation. "Trint is a human-machine hybrid model: we push the boundaries of what A.I. technology is capable of by using humans to do the final pass as needed," he added.
Recently, Trint set up a challenge to see which prominent politicians are easiest for AI bots to understand. The challenge covered 14 "influential" politicians, including President Trump, former Secretary of State Hillary Clinton, U.S. Ambassador to the United Nations Nikki Haley, former President Barack Obama, Sen. Ted Cruz, R.-TX., Sen. John McCain, R.-AZ. and fictional politician Selena Meyer, played by actress Julia Louis-Dreyfus on HBO's "Veep."
The company took audio recordings of their speeches and put them through its transcription software. The results were analyzed using the Word Error Rate (WER) standard, commonly used for measuring the accuracy of speech recognition. A transcription with a WER of 4.8, for example, is 4.8 percent inaccurate or 95.2 percent correct.
Who scored the highest? 
Nikki Haley came in first, according to Trint, with an accuracy rating of 99.48 percent.
Former Secretary Clinton was second, with rating of 99.38 percent, while Louis-Dreyfus "Veep" character, Meyer, came in fourth, scording 98.74 percent.
"It's worth noting that Julia Louis-Dreyfuss is a seasoned actress so it's not surprising that her speech is clear and clean," Trint added.
FAKE NEWS IS HERE TO STAY, STUDY SAYS
Who scored the lowest?
Trint said the lowest-scoring politicians had some common speech patterns.
Both House Minority Leader Nancy Pelosi and Trump have a  tendency to swallow parts of a word when they speak, Kofman told Fox News.
In some cases, heavy accents hurt the results. Thanks to Cruz's Texas drawl, he ranked 13th place.
President Trump ranked 11th at 97.89 percent. "Due to slow and measured way of speaking, President Trump has a far lower total word count than usual for a politician; 380 for this sample, where the average across all speakers is 486," Kofman said.
"Additionally, he has a tendency to swallow some of the prefixes and suffixes of his words; for example, the word 'incredible' in the phrase 'That's something. And I'm honored by your incredible support and grateful for your commitment to our shared cause' was rendered as 'credible,'" Kofman went on to say.
Pelosi came in last among the 15 politicians, with a 96.01 percent accuracy, according to Trint's findings.
Kofman added that the accuracy can also be affected simply by recording quality – which has nothing to do with person's speech patterns. For example, some errors occurred because the Trint system missed words that were spoken away from the microphone.
"Even though Trump and Pelosi ranked lower than others they still come out really well in these samples for the Trint Index," Kofman said. "Human transcription doesn't do much better than that and takes a lot longer and costs multiples more."