Introducing GoBone: The smartest dog toy in the basket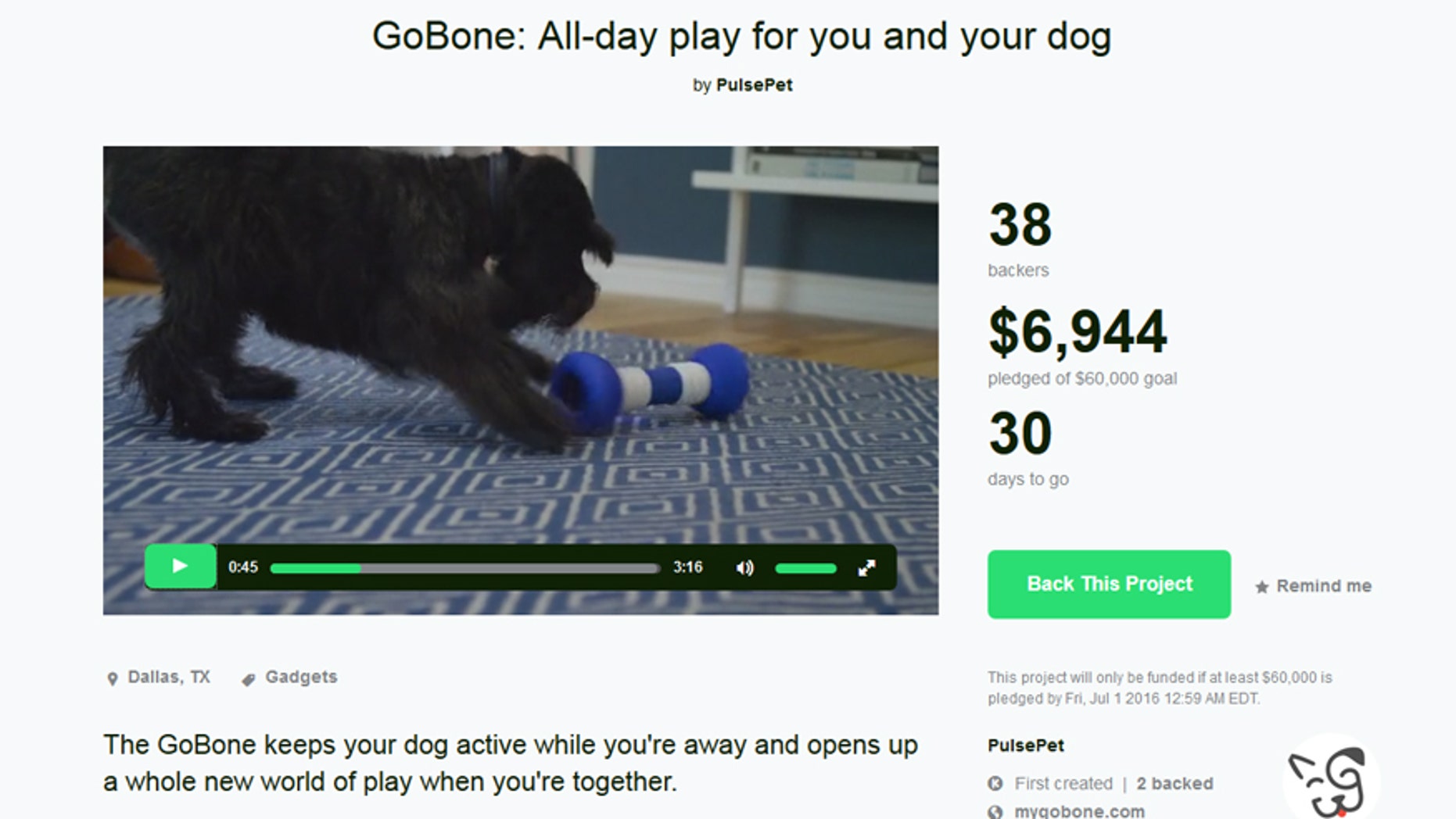 Smart technology has literally gone to the dogs thanks to GoBone, a "smart" dog bone.
The toy is the brainchild of Santiago Gutierrez, CEO and founder of GoBone's parent company PulsePet. Gutierrez said the dilemma of what his dog, Rufus, was up to while he was away working 60-plus hour work weeks pestered him to no end. He created the GoBone prototype in 2014, and in 2015, he quit his job to start PulsePet and focus on GoBone entirely.
Related: Samsung Thinks QLED TVs Could Be the Next Big Thing in Display Tech
The result is a chewy toy that interacts with pets by adapting to their individual play styles and encouraging them to keep moving. Developers have created software that makes the bone go to sleep when it is being played with, and come alive when it's time to get active.
"As someone who actively volunteers in animal shelters, I know how much being alone can stress a dog," said Gutierrez in a statement. Since quitting his job, Gutierrez has "spent all that time working on something that makes dogs happier and healthier, and gives us new ways to interact with our pups."
Related: Injectable sponges used for first time to stop soldier's bleeding
Pet owners also have the option of playing hide-and-seek with the bone and high-tech "catch" using the smart bone's app. 

GoBone was tested on 120 dogs for more than a thousand hours to ensure quality, according to the product's Kickstarter page. The product is made of safe, durable parts and holds a charge for up to 8 hours. GoBone launched the fundraising campaign on May 31. Over 35 backers had pledged nearly $7,000 towards GoBone at the time this article was published.