In an unexplored abyss, faceless fish swim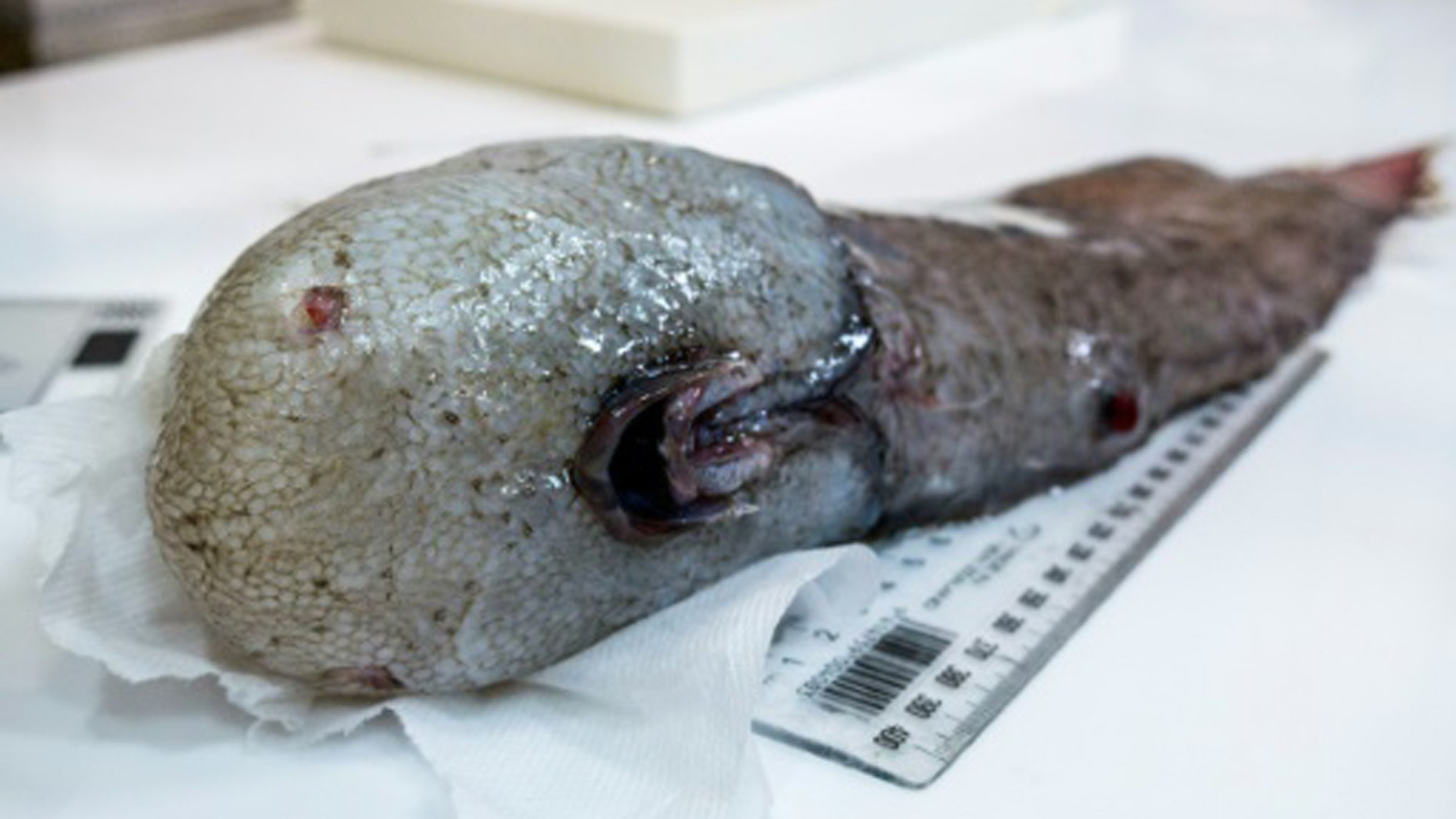 It was first dredged up in 1870s off Papua New Guinea, and now scientists say they've hauled one up from the deep once again: a so-called faceless fish.
The AFP reports on the scientific bounty collected two weeks into a month-long expedition off the eastern side of Australia, where researchers are exploring the Commonwealth marine reserves from northern Tasmania to central Queensland.
It's an abyss: waters up to 2.5 miles deep that have never been surveyed. Lead scientist Tim O'Hara calls it "the most unexplored environment on Earth," and what it has returned so far is everything from "tripod fish" to dinner plate-sized sea spiders—and that 16-inch faceless fish, Typhlonus nasus, which researchers are calling a Faceless Cusk.
"It's got eyes way under the surface but really you can't see any eyes," Di Bray tells Australia's ABC News. (See a photo of it here.) "It looks like two rear-ends on a fish, really," adds O'Hara, who explains the creature lives in an unforgiving environment of "crushing pressures," no light, and temps around 34 degrees Fahrenheit.
The Guardian reports the expedition's finds have been collected through the use of a "metal sled-style device" which is connected to the surface via 5 miles of wire and is dragged along the bottom.
The sled has also collected plenty of trash, some dating back two centuries. And while most media reports suggest this is the first time the fish has been collected since the crew of the HMS Challenger did so in 1874, an expedition blog post makes clear that isn't so: "Although rare, it's quite widely distributed ... in 1951, one trawl in deep water off East Kalimantan, Borneo, collected five specimens." The voyage will end June 16.
(This uninhabited island is home to trash, too.)
This article originally appeared on Newser: In an Unexplored Abyss, Faceless Fish Swim