How to use a smartphone app to find your car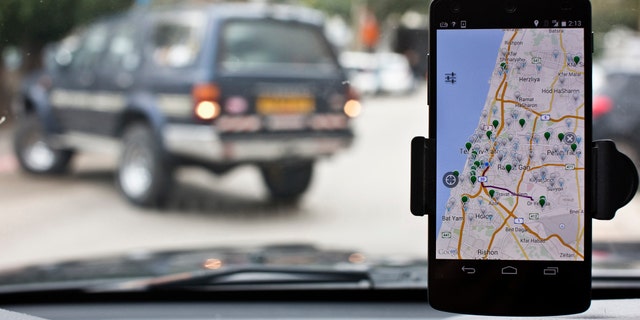 NEWYou can now listen to Fox News articles!
Whoops, you've lost track of your car yet again. No matter how many times you try to remember where you parked in a crowded parking lot, you are unable to easily find your car when it's time to leave.
With all the technology at our fingertips, there has to be a way to keep better tabs on our vehicles. If you have a smartphone, there is. Various apps can remember where you parked and steer you in the right direction when you have trouble locating your car.
Those with an iPhone can also locate their car via Apple's own Maps app. For this maneuver, you'll need an iPhone 6 or higher, iOS 10, and a Bluetooth connection or device in your car. Follow the steps in this Apple support document, which explains how to tweak the settings on your iPhone and use the Maps app to find a parked car. The one limitation here is the Bluetooth requirement. If you have an in-car system with Bluetooth or a portable Bluetooth device in your vehicle, you're set. If not, then your best bet is to turn to a third-party app.
You'll find an array of "Find My Car" apps in Apple's App Store and Google Play, most of which don't require Bluetooth in your vehicle. Just search for "find my car," and a bunch will pop up. We'll briefly look at four such apps—two for the iPhone and two for an Android phone.
Apps for Your iPhone
Find My Car by Dennis Donner
This app is very simple. Just tap the "Mark Location" button when you park your car, name the location, save it, and close the app. When you need to find your car, open the app, and you'll see the location of your car displayed on the map. Then walk in the direction of your car; you can switch among a map view, a satellite view, or a hybrid view that combines the two.
Find Your Car with AR by Augmented Works
Before you leave your car, open the app and tap the "I parked here" button. Then close the app. When it's time to find your car, launch the app again. A large red arrow points in the direction of your car, and you follow that arrow to your car. You can change the display from a conventional map to a satellite or between a regular or augmented reality map, the latter of which shows you your actual surrounding area so you can see what's nearby you as you head to your car.
Apps for Your Android Phone
Find My Car by Ghrian Technologies
A straightforward app for Android users, Find My Car starts by prompting you to press a "Park Here" button so it records the location of your car. You can then take a photo of your parking space should you wish. When it's time to find your car, tap on the "Get Directions" button. The app then displays the location of your car and serves up an arrow that points to where it's parked.
ParKingLost by HybriEng
ParKingLost displays a marker button that you tap on to save the location of your car. When you're ready to track down your parking spot, tap on the Direction button to display the location and then tap on the Walk button. The app then smartly calls up Google Maps to steer you to the right spot using both an onscreen map and verbal directions.
This article originally appeared on PCMag.com.