How Apple Lost The Motion-Tracking Market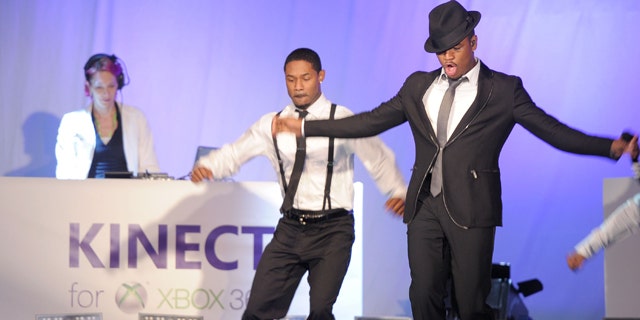 It's the company which has grown to become one of the world's most valuable by being first to market with new technology.
But, believe it or not, Apple does make mistakes.
One of its biggest cash-down-the-drain enterprises was the Pippin - console technology that was intended to knock the socks off the N64 back in the Nineties with its ability to combine gaming and the internet.
Unfortunately, when Bandai brought it to market, it was three times the price of the N64 and its 14.4kps modem rendered its only unique selling point useless.
Perhaps that's one reason why Apple was a little gun-shy when the CEO of a company called PrimeSense approached them a couple of years ago with technology that so far had only been seen in sci-fi movies such as Minority Report.
Motion-controllers had already taken off courtesy of Nintendo's game-changing Wii console, but PrimeSense CEO Inon Beracha had grander plans.
The Israeli-born Beracha had full-body motion-tracking technology to sell and he thought Apple would be the best company to help him capitalise on it.
So how did Beracha's company end up providing the hardware that could turn Microsoft's fortunes around?
The Kinect - a motion-control add-on device for Microsoft's Xbox 360 - went on sale in the US on Friday.
It's been hyped as the saviour of a console industry in which, five years after Sony, Microsoft and Nintendo released their "next generation" machines, the software is now struggling to deliver the wow moments in gaming promised by its hardware.
Yet despite the apparent hokey-ness of flailing about in your living room, early reports suggest Kinect may just have that Jobsian "magical" element, at least in terms of sales.
Three days after its launch, Microsoft has already upped its Christmas sales forecast from three million to five million units - around $750 million worth, according to AussieGamer.
Cult of Mac's Leander Kahney says Beracha spilled the beans to him about Apple's apparent oversight on a flight in 2008.
"It was the most natural place for the technology," Beracha told Kahney, but, "Apple is a pain in the ass."
You can read the full story at Cult of Mac, but essentially, Beracha's patience wore thin with the litany of legal agreements and non-disclosure forms Apple required him to sign.
The status quo is that Apple is now relying on touchscreen technology that relies on a reportedly diminishing source of materials, while Microsoft may have wrapped up the motion-tracking market.
That includes such things as car, home and office applications, Kahney says.
"Think about a world where machines understand what people want from them," Kinect Creative Director Kudo Tsunoda told gaming site Kotaku.
"You can see that extrapolate out to a host of other devices."
Given Microsoft's courtroom history with copyright and patent battles, you could probably expect them to have the rights to motion-tracking technology stitched up without too many concerns.
If it works out that way, it would complete a remarkable return to form for the once all-conquering tech giant in a year where it finally rejoined the browser race, released a genuine competitor in the mobile phone market and signed off on the fastest selling OS in history.
The Kinect goes on sale in Australia on November 18.