Google Threatens to Shutter Street View in Switzerland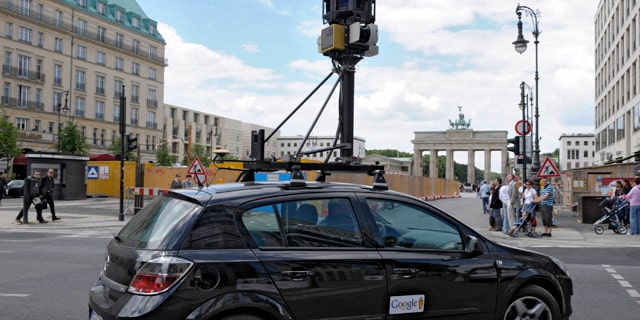 GENEVA – Google is threatening to wipe photographs of streets and houses in Switzerland from its online maps unless the country's supreme court overturns a ruling requiring an absolute guarantee of anonymity for people captured on the popular Street View service.
Shutting down Street View in an entire country would be the Internet search giant's most severe response yet to complaints it is violating people's privacy.
The Mountain View, California-based company said Wednesday it will ask the Swiss Federal Tribunal to throw out a lower court decision that obliged it to ensure all faces and vehicle license plates are blurred before uploading pictures to the Street View service. Street Views allows map users to click on virtually any spot in a city to zoom into a series of street-level pictures taken by cars mounted with 360-degree cameras.
The ruling last month by the Federal Administrative Court in Bern -- following a complaint from the country's privacy watchdog -- also ordered Google to obscure identifying features such as skin color and clothing from people photographed in the vicinity of "sensitive establishments," such as women's shelters, retirement homes, prisons, schools, courts and hospitals.
"The demands made by the administrative court are unrealistic," said Peter Fleischer, Google's global privacy counsel. "They would force us to withdraw the service from Switzerland."
If Google fails at the higher court and goes through with its threat, it would be the first time that the company has permanently switched off Street View anywhere in the world, though it has faced privacy concerns in many of the 27 countries where the service is available.
Street View only went online in Germany after a monthslong battle with authorities who insisted that citizens had the right to blur images of their properties. Only 20 German cities are pictured on Street View and in April, Google announced that it was removing all of its vehicles from the country. While that doesn't affect existing images, it means they will not be updated and no further cities are expected to go online.
In March, the company also received a euro100,000 (US$143,570) fine in France because the cars used to take photographs for Street View had illegally collected personal data from Wi-Fi networks, something it has apologized for.
Switzerland's data protection commissioner, Hanspeter Thuer, had filed the complaint against Google after determining that the company's automatic face blurring software wasn't 100 percent accurate.
The company denied that it would be too expensive to manually check all Street View images, as Thuer had proposed. Instead, it argued that human being would likely make more mistakes than computers, which it said already have an accuracy rate of 99 percent.
But with some 212 million Street View images viewed in Switzerland since the launch of the service, the error margin runs in the millions.
During a court hearing in February, Thuer used a live version of Street View to demonstrate examples where the software failed to obscure faces of adults and children in public -- including outside the court -- and even inside private homes.
"We will try our very best to preserve Street View for Swiss users," said Patrick Warnking, Google's country manager for Switzerland.
"I want to say clearly and unequivocally that we take data protection seriously," he added. "We have already taken measures to protect the identity of individuals and vehicles in Street View. And we hope that this will be appropriately recognized in the appeals process."
Google has one of its biggest offices outside the United States in Zurich, where hundreds of engineers develop new services for the company. It says Street View is being used by some 1,000 websites in Switzerland, providing tourism information, real estate listings and other services.
As part of a publicity drive earlier this year, it took its Street View cameras into the Alps to photograph the country's spectacular ski slopes.
The Swiss data protection office said it welcomed Google's decision to go to the top court and get a final ruling in the matter.
Not all countries have been so sensitive about Street View.
In Finland, privacy concerns abated once Google offered users a tool to blur faces and car plates.
Israel announced in February that it is considering ways for Google to photograph Israeli cities, despite concerns the service could be used by terrorists to plot attacks against sensitive locations or political figures.
Joe McNamee of the Brussels-based advocacy group European Digital Rights said people had a right to privacy, but demanding absolute guarantees was unusual.
"As a general rule regulators don't ask for 100 percent certainty on anything," he said.