Google accused of invading student privacy via Chromebook computers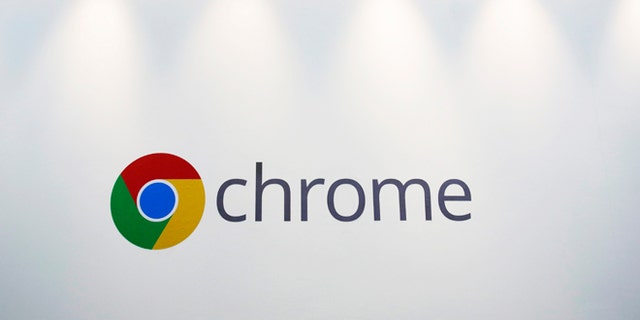 Google is disputing the accusation that it invaded the privacy of students using laptop computers powered by the tech giant's Chrome operating system.
The Electronic Frontier Foundation, a digital rights group, depicts the Internet company as a two-faced opportunist in a complaint filed Tuesday with the Federal Trade Commission.
Related: Go on stage at Carnegie Hall with Google's new performing arts exhibition
The complaint alleges that Google rigged the "Chromebook" computers in a way that enables the company to collect information about students' Internet search requests and online video habits. The Foundation says Google is dissecting the activities of students in kindergarten through 12th grade so it can improve its digital services.
The digital rights group also contends Google's storage and analysis of the student profile violates a "Student Privacy Pledge" that the company signed last year. The pledge, which covers more than 200 companies, contains a provision guaranteeing that students' personal information won't be exploited for "non-educational" purposes.
Google, however, argues that student data is secure.

"Our services enable students everywhere to learn and keep their information private and secure," said Google, in a statement emailed to FoxNews.com. "While we appreciate EFF's focus on student privacy, we are confident that these tools comply with both the law and our promises, including the Student Privacy Pledge."
The foundation is calling on the FTC to investigate Google, stop it from using information on students' activities for its own purposes and order it to destroy any information it has collected that's not related to education.
Related: Google patents version of Glass that affixes a monocle to the end of a flexible headband
"Despite publicly promising not to, Google mines students' browsing data and other information, and uses it for the company's own purposes. Making such promises and failing to live up to them is a violation of FTC rules against unfair and deceptive business practices," said EFF Staff Attorney Nate Cardozo, in a statement. "Minors shouldn't be tracked or used as guinea pigs, with their data treated as a profit center. If Google wants to use students' data to 'improve Google products,' then it needs to get express consent from parents."
Chromebooks have become particularly popular in schools because some models sell for less than $300 and can be easily maintained by Google over the Internet.
"We commend schools for bringing technology into the classroom. Chromebooks and Google Apps for Education have enormous benefits for teaching and preparing students for the future. But devices and cloud services used in schools must, without compromise or loopholes, protect student privacy," said EFF Staff Attorney Sophia Cope, in the organization's statement. "We are calling on the FTC to investigate Google's conduct, stop the company from using student personal information for its own purposes, and order the company to destroy all information it has collected that's not for educational purposes."
The way Google has managed some of its other products have previously gotten the Mountain View, Calif. firm into trouble for violating its users' privacy.
Related: Google Apps get 'Star Wars' makeover
In 2012, Google paid a $22.5 million fine after the FTC concluded the company had created a technological loophole that enabled its digital advertising network to shadow the online activities of people using Apple's Safari browser without their consent.
The agency determined Google's Safari surveillance violated an earlier promise not to mislead consumers about privacy issues. That pledge came after Google set up a social networking service called Buzz in 2010 and exposed people's email contacts. Google agreed to period privacy audits as part of that settlement with the FTC.
The Associated Press contributed to this report.