Garmin unveils Varia Vision, touts tech to boost cyclist safety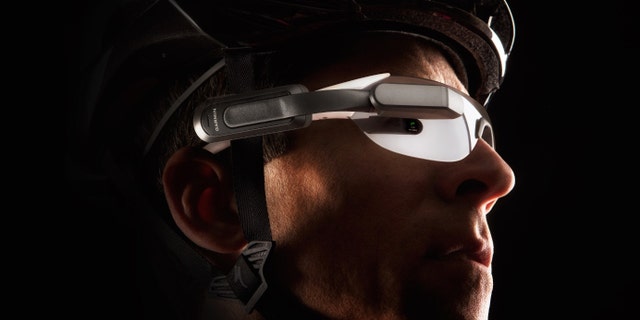 GPS specialist Garmin has launched an in-sight display designed to boost cyclists' road awareness by placing information in their line of sight.
A similar concept to Google Glass, Garmin's Varia Vision attaches to cyclists' sunglasses and works with the company's Varia rearview radar system to warn cyclists of traffic approaching from behind. The wearable techology also displays data such as turn-by-turn directions when connected to a Garmin Edge device. Smart notifications on incoming calls and texts can be delivered when Varia Vision is paired with a compatible smartphone.
Related: Here are the trends to watch for at CES 2016
The technology will be showcased at the Consumer Electronics Show in Las Vegas, which kicks off on Wednesday.
"We're extremely excited to announce the next device in our line of innovative Varia cycling awareness products – the Varia Vision in-sight display," said Dan Bartel, Garmin vice president of worldwide sales, in a press release. "Cyclists can now easily view their data and receive alerts during a ride without needing to take their eyes off the road ahead."
Related: CES 2016 Preview
Varia Vision has eight hours of battery life and comes with a glove and touch panel for rotating through displays. Weighing approximately one ounce, the device can attach to either arm on a pair of sunglasses.
Varia Vision will be available in the first quarter of 2016, priced at $399.99.
Wearable technology continues to be a hot trend, although some offerings, such as Google Glass, have sparked privacy concerns. Last year Google announced a major revamp of its Glass project, refocusing its efforts around enterprise applications.
More than 3,600 companies are expected to take part in CES 2016.