Firefox OS tablets may already be in the works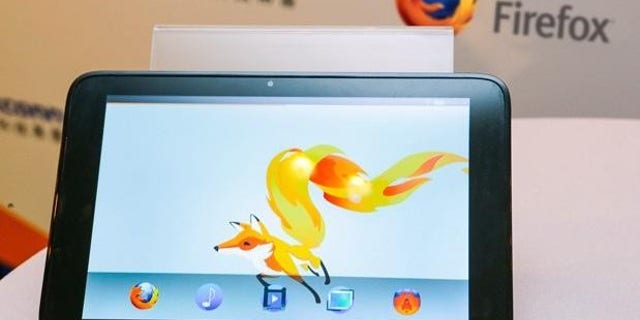 Firefox OS is going to be on phones, but tablets may be right around the corner as well.
Engadget heard from its Chinese branch Monday about the first Firefox OS tablet. The source was a private event at the Computex conference being put on by Mozilla and Foxconn, which was recently named as the 19th manufacturer to join Mozilla's Firefox OS family.
[pullquote]
While Foxconn is already known to be working at at least five different Firefox OS smartphones, it's still not 100 percent clear if the newly unveiled tablet is among them, or indeed, what makes it unique.
"We are very excited about the cooperation with Foxconn and we are glad to see more partners supporting the Firefox OS and the open Web," said Li Gong, president of Asia operations and CEO of Mozilla Taiwan.
"At Mozilla we see the open Web as the biggest and the best platform for the mobile world. The Firefox OS initiative helps solidify open Web standards for mobile computing; it also encourages and enables more openness in system integration and device interoperation."
Whether or not the Firefox OS initiative really will help "solidify open Web standards" remains to be seen, though aside from a few hiccups here and there, the Firefox browser has repeatedly proven itself to be a favorite among Internet users. That bodes well, but the hard part will be convincing long-term iOS, Android, and other operating system loyalists to take the gamble on a new OS.
Windows Phone users are still missing some the bigger apps, and thousands of popular games offered by iOS and Google Play, so if the Firefox OS and tablet are going to succeed, they'll probably have to offer a wealth of innovative features, and at the very least, gain an immense amount of third-party support in the initial phases.