4 must-have gadgets for summer travelers
Now that summer has (unofficially) started -- along with the concomitant traffic -- it's time to make sure you have the right gadgets to ease your sunny sojourns. Here's four of the better electronic gimcracks I've been testing over the past few months.
1. Garmin Nuvi 3597LM, $350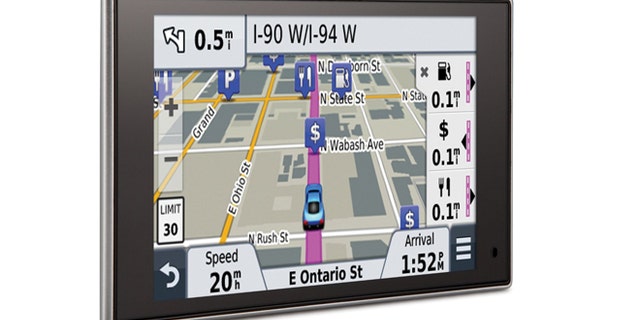 NEWYou can now listen to Fox News articles!
Nothing can spoil a road trip faster than taking a wrong turn (okay, flat tires aren't much fun either). As good as some smart phone navigation apps are, dedicated portable nav devices are still more convenient and reliable. One model from Garmin, the Nuvi 3597LM, even improves on the stilted spoked directions of old. It now features something the company calls "real directions," which use more colloquial commands, such as "turn right at the gas station" rather than "turn right in 400 feet" (as if any of us could judge distances so precisely). Better still, an improved magnetic windshield mount clicks the 5-inch screen onto its support arm without fumbling. Oh, and so that you won't have to pay again next summer, Garmin includes free map updates for life.
2. Sony NEX-3N, $450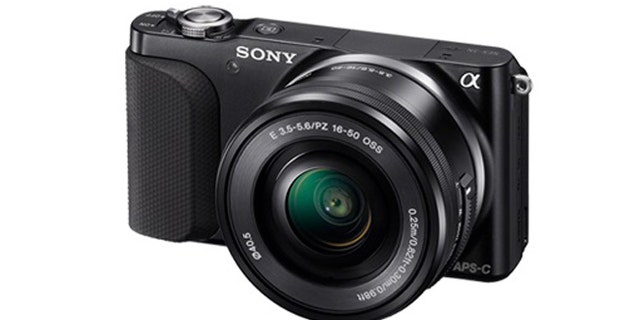 Nothing replaces a full-featured camera -- not even the best smartphone -- when it comes to capturing the grandeur of the Roman Coliseum or the ineffable beauty of a Sardinian sunset. But let's face it: hauling around a D-SLR with a honking lens on your peregrinations is a pain in the neck. Smaller, interchangeable lens models (versus point-and-shoots) are a good compromise, and the Sony NEX-3N is one of the most flexible and easiest to carry and use.
The camera has a 16.1-megapixel sensor, a built-in flash, and an LCD viewer that flips around for those Kilroy-was-here self-portraits. Included is a 16-50 mm power zoom lens that responds smoothly to a built-in zoom rocker (a particularly welcome touch). When you want to go manual or add effects, the on-screen menus and options are quickly mastered. The whole package turns out to be an excellent way to take stunning shots that will make your Facebook friends jealous that you're on vacation and they're not.
3. iFi Smart Tag, $30 for iOS; $35 for Android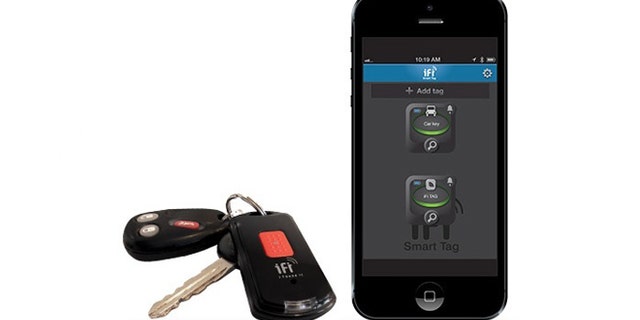 Harried parents and forgetful vacationers are wont to overlook that all-important tote bag or set of keys. Naturally, there are also gadgets to prevent such travel trauma. One straightforward memory enhancer is the iFi Smart Tag. About the size of a standard key fob, the electronic tag hooks onto a bag or set of car keys and then connects via Bluetooth to a smart phone. Thereafter, should you and your precious possessions be separated by more than 30 feet, an alarm will sound on the phone. If your bag has grown legs and is walking away from you, the device will also mark its last known location on a Google map. Conversely, if you can't remember where you left your purse or keys with the Smart Tag, you can ping it from your smart phone to beep-out its location.
Unfortunately, it won't keep tracking your prized possession if the item is stolen and the perpetrator manages to get beyond the 30-foot radius, but the iFi is a simple, inexpensive solution for those senior moments. Just remember to charge it at night.
4. Blue Ant Q3, $100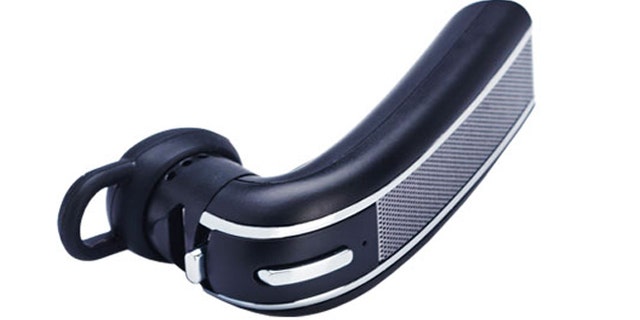 Even though laws against it are not ubiquitous, picking up a phone while you're behind the wheel is always a bad idea. If you've got to talk, get a Bluetooth earpiece. Blue Ant's Q3 has some nifty voice-control features that might even persuade you to use it all the time. It automatically goes into pairing mode, for example, taking you through the process with voice commands. It also responds to a raft of spoken commands, such as "call back" and "check battery," which tells you not only the earpiece's power level (it's rated for 7 hours of talk) but also that of your smart phone. When a text comes in, the device will even read it to you. The Q3 also works with Apple's Siri and Google Voice.
Blue Ant uses a dual-microphone system for noise cancellation. It's reasonably effective but don't expect it to drown out nagging children.
Follow John R. Quain on Twitter @jqontech or find more tech coverage at J-Q.com.