FBI Arrests Suspected LulzSec and Anonymous Hackers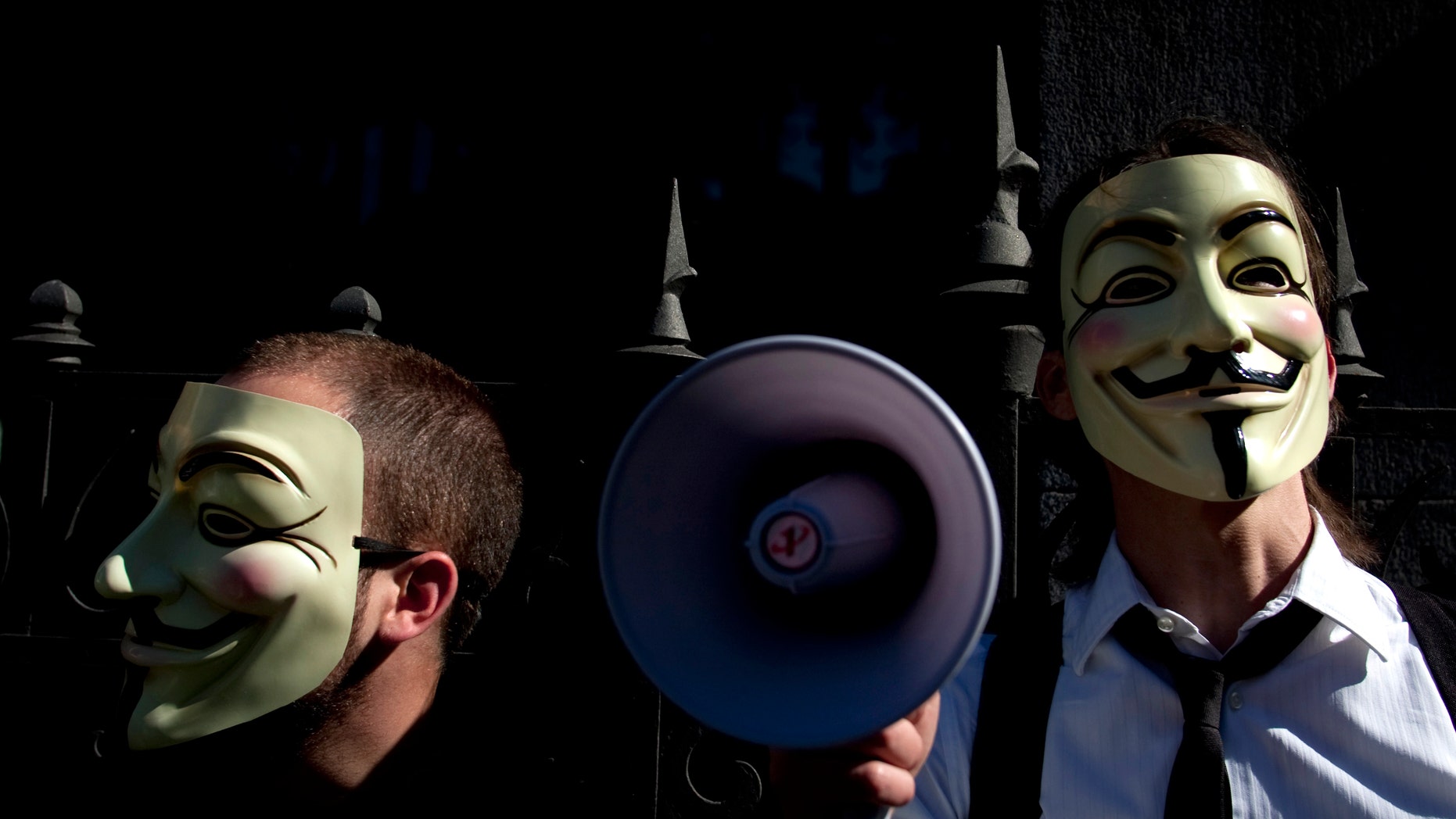 The FBI arrested two alleged members of the hacking collectives LulzSec and Anonymous on Thursday morning in San Francisco and Phoenix and secured charges against a third suspect from Ohio, the Justice Department confirmed Thursday.
Search warrants were also being executed in New Jersey, Minnesota and Montana, an FBI official told FoxNews.com, which first reported the arrests.
One individual was described as part of the LulzSec group, the other part of the group that calls itself Anonymous, the official said.
Cody Kretsinger, a 23-year-old from Phoenix, was charged with conspiracy and the unauthorized impairment of a protected computer, according to the federal indictment unsealed Thursday morning.
In another indictment, Christopher Doyon, 47, of Mountain View, Calif., and Joshua Covelli, 26, of Fairborn, Ohio, were charged with conspiracy to cause intentional damage to a protected computer, causing intentional damage to a protected computer and aiding and abetting.
The indictment says both men participated in a "distributed denial of service" attack on Santa Cruz County, Calif.'s computer servers in 2010, causing them to go offline. It alleges that the attack was carried out by the People's Liberation Front, which is associated with hacking groups such as Anonymous.
Kretsinger, who goes by the online name "recursion," is believed to be a current or former member of LulzSec and is accused of being involved in the hacking of Sony Pictures Entertainment.
Kretsinger and other coconspirators are accused of using a hacking technique called a SQL injection to obtain confidential information from Sony's computer systems.
According to the indictment, he and coconspirators distributed stolen information by posting it on LulzSec's website before announcing the attack on Twitter.
In order to evade law-enforcement detection, Kretsinger erased the hard drives used to carry out the Sony attack, the indictment said.
He is expected to appear in a Phoenix federal court Thursday afternoon.
Members of the Los Angeles FBI field office also arrested an alleged member of Anonymous in San Francisco. The suspected hacker is homeless and alleged to have been involved in Santa Cruz County government website cyberattacks, an FBI official told FoxNews.com exclusively. That suspect appears to have been Doyon, though this couldn't be immediately confirmed Thursday night.
LulzSec is a splinter group from the "hacktivist" collective Anonymous, a loose collection of cybersavvy activists inspired by WikiLeaks and its head Julian Assange to fight for Internet freedoms — along the way defacing websites, shutting down servers, and scrawling messages across screens web-wide. While Anonymous is largely a politically motivated organization, LulzSec's attacks were largely done "for the lulz" — Internet slang meaning "for the fun of it."
Both groups have been targeted by the FBI and international law enforcement agencies in recent months.
In July, FoxNews.com broke the news that 16 alleged Anonymous members had been arrested in the U.S. and the U.K. Several high profile leaders of the group have been arrested since, including two individuals believed to be among the founders of LulzSec — and who shared the online name "Kayla."
The metropolitan police in London arrested the first alleged member of the LulzSec group on June 20, a 19-year-old teen named Ryan Cleary. Subsequent sweeps through Italy and Switzerland in early July led to the arrests of 15 more people, all between the ages of 15 and 28.
The two groups are responsible for a broad spate of digital break-ins targeting governments and large corporations, including Japanese technology giant Sony, the U.S. Senate, telecommunications giant AT&T, Fox.com, and other government and private entities.