FACTBOX-Errors, Findings by U.N. Panel of Climate Scientists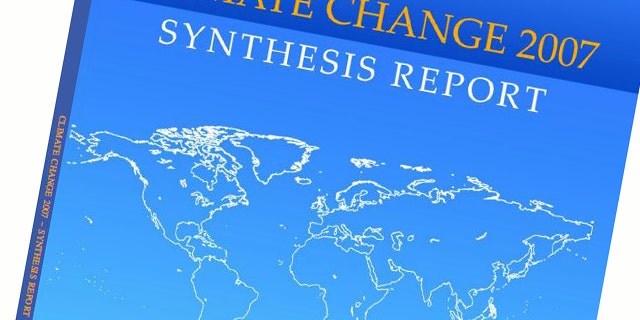 NEWYou can now listen to Fox News articles!
Experts recommended reforms to the U.N. panel of climate scientists on Monday to avoid errors such as an exaggeration of the rate of melt of the Himalayas in a 2007 report.
The InterAcademy Council, comprising experts from national science academies, handed a review to U.N. Secretary-General Ban Ki-moon in New York outlining ways to bolster the U.N.'s Intergovernmental Panel on Climate Change (IPCC).
The United Nations hopes the recommendations (1400 GMT) will restore confidence in climate science. Achim Steiner, head of the U.N. Environment Programme, said he would be surprised if the council urges a major overhaul of how the IPCC works.
Following is an overview of errors and overall findings in a 2007 IPCC report:
MISTAKES
In July, the Netherlands Environmental Assessment Agency said it "found no errors that would undermine the main conclusions in the 2007 report" after a review. It urged more transparency about how conclusions were reached.
It said the IPCC exaggerated the rate of melt of Himalayan glaciers by saying they could all vanish by 2035. The IPCC wrongly said that 55 percent of the Netherlands is below sea level -- the real figure is 26 percent. The IPCC projected that between 75 million and 250 million people in Africa are at risk of experiencing stress on water supplies by 2020 due to climate change -- the real range is between 90 and 220 million.
OVERALL FINDINGS IN 2007 IPCC REPORT
* OBSERVED CHANGES -- "Warming of the climate system is unequivocal."
* CAUSES OF CHANGE -- "Most of the observed increase in globally averaged temperatures since the mid-20th century is very likely due to the observed increase in ... greenhouse gas concentrations" from human activities. ("Very likely" means at least 90 percent)
Annual greenhouse gas emissions from human activities have risen by 70 percent since 1970. Concentrations of carbon dioxide, the main greenhouse gas, far exceed the natural range over the last 650,000 years, it said.
* PROJECTED CLIMATE CHANGES -- Temperatures are likely to rise by between 1.1 and 6.4 degrees Celsius (2.0 and 11.5 Fahrenheit) and sea levels by between 18 cm and 59 cm (7 inches and 23 inches) this century, without accounting for risks of an accelerated thaw of Greenland and Antarctica.
Africa, the Arctic, small islands and Asian mega-deltas are likely to be especially affected by climate change. Sea level rise "would continue for centuries" because of the momentum of warming even if greenhouse gas levels are stabilized.
"Warming could lead to some impacts that are abrupt or irreversible." About 20-30 percent of species will be at increasing risk of extinction if future temperature rises exceed 1.5 to 2.5 degrees Celsius.
* SOLUTIONS/COSTS -- Governments have a wide range of tools -- higher taxes on emissions, regulations, tradeable permits and research. An effective carbon price could help cuts.
Emissions of greenhouse gases would have to peak by 2015 to limit global temperature rises to 2.0 to 2.4 degrees Celsius (3.6-4.3F) over pre-industrial times, the strictest goal assessed.
The costs of fighting warming will range from less than 0.12 percent of global gross domestic product (GDP) per year for the most stringent scenarios until 2030 to less than 0.06 percent for a less tough goal. In the most costly case, that means a cumulative loss of GDP by 2030 of less than 3 percent.