Facebook User Satisfaction Is Abysmal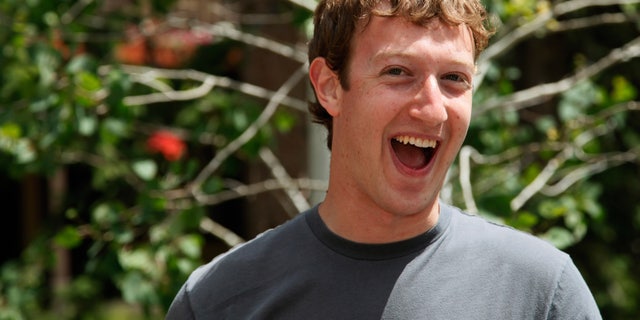 Though social-networking sites like Facebook are skyrocketing in popularity, they are hardly satisfying their customers, according to a Tuesday survey.
Facebook scored 64 out of 100 for customer satisfaction, according to the American Customer Satisfaction Index (ACSI), followed closely by MySpace, which scored a 63. That puts the sites in line with the satisfaction rates for the airlines and cable companies.
The ACSI was founded at the University of Michigan's Ross School of Business, and is based on annual interviews with about 70,000 customers. The group has measured portals and search engines in the past, as well as news and information Web sites, but this is the first year the ACSI included social-networking sites.
"Controversies over privacy issues, frequent changes to user interfaces, and increasing commercialization have positioned the big social networking sites at satisfaction levels well below other Web sites and similar to poor-performing industries like airlines and subscription TV service (both 66)," Professor Claes Fornell wrote in a blog post. "While privately held Facebook continues to attract new members from virtually all age groups, MySpace's dwindling traffic and page views may soon cost the Web site (owned by media giant News Corp.) its once-lucrative advertising partnership with Google."
Nonetheless, Fornell said she was "surprised to find that satisfaction with the category defies popularity."
In this survey, Facebook and MySpace were grouped together with Wikipedia and YouTube, which scored 77 and 73, respectively. ACSI attributed Wikipedia's popularity to the fact that its interface has remained consistent over the years, while its non-profit status means it has not been overrun by advertisements.
YouTube meanwhile, "remains the video Web site of record for many publicity-seeking celebrities, stumping politicians, and ordinary folks," Fornell wrote.
Twitter was not included because many of its members access the site through third-party sites rather than Twitter.com.
"We haven't reviewed the survey methodology in detail, but clearly we have room to improve," a Facebook spokesman said in an e-mail. "Building a simple, useful service is the best way to earn and sustain the trust people put in us. That's why we spend so much of our time and energy focused on improving the products we offer and introducing new ones. We look forward to the next survey."
MySpace did not immediately respond to a request for comment.
On the search engine front, Google scored 80 out of 100. While this is a dip from last year's all-time high of 86, Google still leads Microsoft Bing, which came in second with 77, and Yahoo, which had 76.
Google's drop could be attributed to the fact that it is expanding beyond its core search functionality with products like Buzz and Google Chrome.
"In trying to become all things to all people, Google seems to have encountered some of the pitfalls that portals and social media sites face including concerns about privacy, which have led to an upswing in complaints about Google's policies and practices in the past year," Fornell wrote.
FoxNews.com leads the online news category, with a satisfaction score of 82. ACSI attributed this to its loyal following and the company's success at integrating its on-air talent into the Web site. Coming in second was USAToday.com with 77, followed by NYTimes.com at 76, ABCNews.com at 75, MSNBC.com at 74, and CNN.com at 73.