Facebook sees slower growth as it revamps
Facebook Inc. recorded lower third-quarter revenue than expected and warned that it is in the early stages of a transformation in its core businesses that will lead to slower growth and higher costs in the short term.
The results, in tandem with the guidance from the company, were largely well received by investors, many of whom feared even worse after the company's earnings report in July resulted in a historic collapse of the stock price.
Chief Executive Mark Zuckerberg said the main Facebook service has thus far made an unsteady transition from the news-feed format to increasingly popular but less lucrative products like Stories, which lets users share photo and video montages that disappear after 24 hours.
The shift "hasn't been as smooth as I'd hoped," Mr. Zuckerberg said Tuesday, though he said the Facebook Stories format is "growing quickly and I think we'll be in a better position soon." He also said ads in videos earn "significantly less" per minute than those shown in the news feed.
GOOGLE OFFERS $25M FOR AI PROJECTS THE BENEFIT SOCIETY
Mr. Zuckerberg added that he believes the company is at least a year away from upgrading its internal systems to the point that it can prevent misinformation and abuse "at the level we want."
"I expect 2019 to be another year of significant investment" across the company, he said.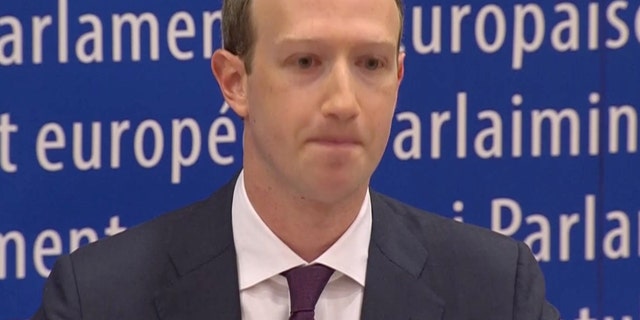 As investors digested the earnings and guidance from Facebook officials, the stock price gyrated in after-hours trading. It dove sharply during Mr. Zuckerberg's remarks and then bounced higher just as quickly. It was up more than 4% when Facebook finished its call with analysts late Tuesday.
All told, it was a more positive reaction from investors as compared with the previous quarter. When the company in July warned of slowing growth in its second-quarter earnings, Facebook shares suffered the biggest-ever one-day loss for a U.S.-listed company, with nearly $120 billion lopped off from its market value.
DID 280 CHARACTERS MAKE TWITTER MORE CIVIL?
SunTrust Robinson Humphrey analyst Youssef Squali said he was "relieved" by Tuesday's report.
"A year ago, when everything was going great, we assumed everything was going to be great for an extended period of time," said Mr. Squali, who has a "buy" rating on Facebook shares. "Now we've adjusted a little—we have the fear of God in us."
To read more of this story, which originally appeared in The Wall Street Journal, click here.