Eight Great Software Freebies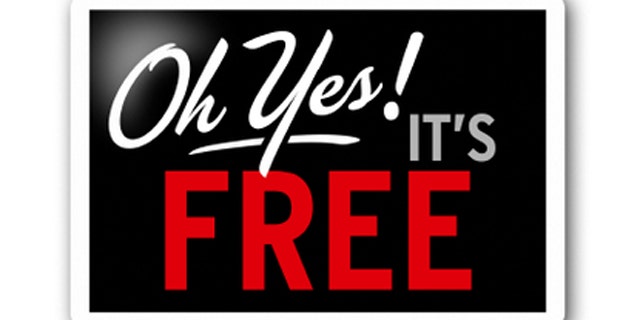 NEWYou can now listen to Fox News articles!
When you buy a new PC, you could spend hundreds of dollars outfitting it with useful software. Or you could equip it with an equally bountiful collection of applications that don't cost a cent. The best free programs aren't just adequate substitutes for paid ones--they're outstanding software creations in their own right.
All free software isn't created equal, though. Some of it, for instance, exists mostly to let PC users test-drive paid programs before they plunk down money: The free versions may or may not have enough features to be valuable. And some sources of free downloads are downright sketchy, offering programs that may infect your machine with adware, spyware, or other unwantedware. That's why it makes sense to do score your freebies either at the site of the software company in question or at a big-name site such as Cnet's Download.com or PC World Downloads.
Herewith, a few of my favorite freebies--the apps I tend to install on new computers within a day or two of getting them out of the box. Unless otherwise indicated, all these work on Windows--XP, Vista, and 7.
Shield Your System
Sad but true: If you're running Windows, no piece of software is more essential that an up-to-date antivirus utility. Avast Free Antivirus sports the same virus detection and removal features as the company's $60 Internet Security package. (The latter adds some advanced tools such as anti-spam protection and a firewall; the free app does promote its paid counterpart, but in a relatively unobtrusive manner.) If you use Avast, navigate the Web with a modern browser (see "Browse Better" below), and steer clear of sites you know to be sleazy, you'll be well-protected from the worst threats.
Fix and Find Photos
Every Mac comes with iPhoto, a top-notch program for editing and organizing photos. Windows' bundled photo tools were never a big whoop--and with Windows 7, Microsoft has stopped including any photo software at all. But the company does offer Windows Live Photo Gallery, an improved version of Windows Vista's image software, as a free download for XP, Vista, and 7.
It's not bad, but I prefer Google's Picasa, which can automatically identify the people in photos. It not only lets you share photos in online albums but can do the job automatically every time you import snapshots from your camera or memory card. And if you have one of the new cameras with built-in GPS, such as Sony's HX5V, Picasa will even show a map of where the shot was taken.
If you want to tweak photos with more precision than Windows Live Photo Gallery and Picasa provide, try Paint.net. Like Adobe's potent-but-pricey Photoshop, it provides an array of settings to fiddle with and lets you layer multiple images into one file.
Fly Through Images
Cooliris isn't a free equivalent of some pricey program. It's something neater: a unique browser plug-in for PCs and Macs that lets you browse pictures (on your hard drive or the Web), YouTube videos, and other media in the form of giant walls of images that swoop across your screen in graceful 3D motion. The effect is hypnotic. But it delivers practical benefit, too: If you're looking for something specific, it's a lot easier to scan Cooliris's never-ending progression of items than to page through photos or videos one pageful at a time.
Sling Words, Crunch Numbers, Show and Tell
Microsoft Office's Word, Excel, and PowerPoint have long been pretty much synonymous with word processing, spreadsheets, and presentations, respectively. But even the cheapest version of Office, the Home and Student edition, goes for $150. Which is why I often find myself recommending OpenOffice.org, a free suite which packs powerful features and works with documents in Microsoft's formats.
OpenOffice, which is available for Macs as well as Windows PCs, isn't a satisfying Office substitute for everybody:the user interface is clunkier, and it doesn't import every Office file with perfect fidelity. Even so, I often advise folks on tight budgets to try it before splurging on Office--and quite a few of them end up happily sticking with OpenOffice.
Browse Better
A meaningful percentage of you are reading this article via Internet Explorer 6 on Windows XP. My advice is simple: Stop! IE 6 is almost nine years old, is missing modern conveniences like the ability to view multiple Web pages in tabs, and it's particularly prone to hacker attacks. At the very least, IE 6 holdouts should upgrade to Internet Explorer 8, Microsoft's current version. But for five years, I've been encouraging IE users to try Firefox, the extremely well-designed, highly customizable browser that's immune to cyberattacks that target Microsoft's browsers. These days, I also recommend Google's Chrome--an even meaner, leaner, zippier browser than Firefox. (Firefox and Chrome also run on Macs.)
Read and Create PDFs
Adobe's free Reader program lets you view a bevy of documents in PDF format, from tax forms to manuals for products you own. But what if you want to create PDFs to share with friends or family? Adobe's Acrobat 9 Professional does the job well, but at $449 it's massive overkill for casual users. PrimoPDF is free, and lets you produce a PDF from any application that can print. Use it to create documents from apps such as your word processor, and people with Adobe Reader will be able to open them, whether or not they own the originating software.
There's so much good no-cost software out there that I could go on--and maybe I will in a future story. For now, though, what are your favorite free programs?
Harry McCracken blogs at Technologizer, his site about personal technology. He's also the former editor in chief of PC World. Follow him on Twitter as @harrymccracken.