E3 roundup: All the best from gaming's big event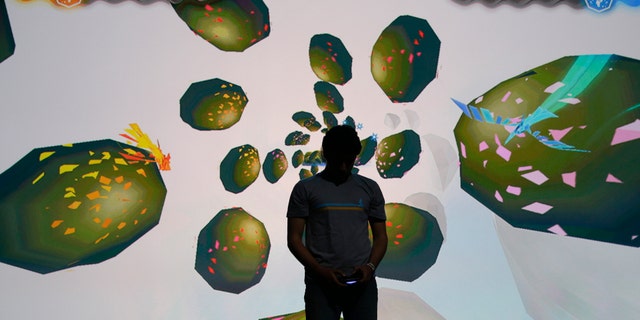 Sony TV:
Sony announced its Sony TV set-top box will be headed to the U.S. Canada and Europe soon. The compact $100 device is a bit like an Apple TV in that it will let Playstation4 users play their games and manage their media on a second TV in the house. It will also allow users to play Vita, PS1, and PSP games – essentially solving a little backwards compatibility problem Sony's been wrestling with. Sony promised that Sony TV will provide access to over 1,000 games at launch, but stopped short of issuing a specific launch date.
GTA 5 - comes to next-gen consoles, PCs:
Rockstar's record-setting title, "Grand Theft Auto 5," was released at this awkward time when the Xbox 360 and PS3 were showing their age, but the next-gen Xbox One and Playstation4 consoles had not yet been unleashed. Finally, next-gen console and PC owners can play the fan-favorite game on their new hardware, with enhancements optimized to take advantage of the new consoles' capabilities. Those who have been playing the game on the previous generation of consoles will be pleased to know all their hard work won't be wasted: any progress made and all multiplayer characters over will be transferred over.
Hot new EA Games roundup:
EA Games loves to make a big splash at E3, but this year much of the company's news was leaked prior to the event. Still, EA has been busy developing a bunch of new titles and what they've brought to the show is having quite a ripple effect. Digital Trends has compiled a list of the most notable new titles and all the vital details for each. Highlights includes news on "Battlefield: Hardline," "Dragon Age: Inquisition" and "Mirror's Edge 2." And, of course, there's the new sports titles too, including "FIFA 15," "UFC," "Madden 15," and "NHL 15".
Star Wars Battlefront reveal:
Hard-core Star Wars fans will be excited to know that their counterparts at DICE studios in Sweden have taken a purist approach to developing the anticipated Star Wars game, "Star Wars: Battlefront". The reveal doesn't show much in terms of gameplay, but it does show how serious the folks at DICE are about honoring the films' legacy. In our article, you'll learn how Lucasfilm granted DICE unprecedented access to the actual models and props used in the original films. The software company even went so far as to visit original filming locations. You can see it all in the video EA released at Digital Trends now.
Rainbow Six Returns:
Ubisoft's Rainbow Six franchise has been conspicuously absent for the past few years, but now the long-time fan favorite returns after its hiatus in the form of "Rainbow Six: Siege" Digital Trends got some solid hands-on time with the new game and offers a full rundown of the game, detailing its story (or lack of one, to be more accurate), feel of gameplay, and some interesting insight into the game's maps and other fine details. You can also watch the full "Rainbow Six: Siege" world premier video.
Battlefield Hardline hands-on:
When gamers got tired of World War II shooters, the industry responded with shooters centered around modern-style warfare. Now that modern war shooters are old hat, Visceral Games and DICE studios are taking it to the streets in an all-out cops vs. robbers brawl via "Battlefield: Hardline" Digital Trends had a blast playing the new title, and we've detailed the experience in this report, which includes a 6-minute video of actual gameplay. Not to be missed!