Drone operator near wildfire facing felony charges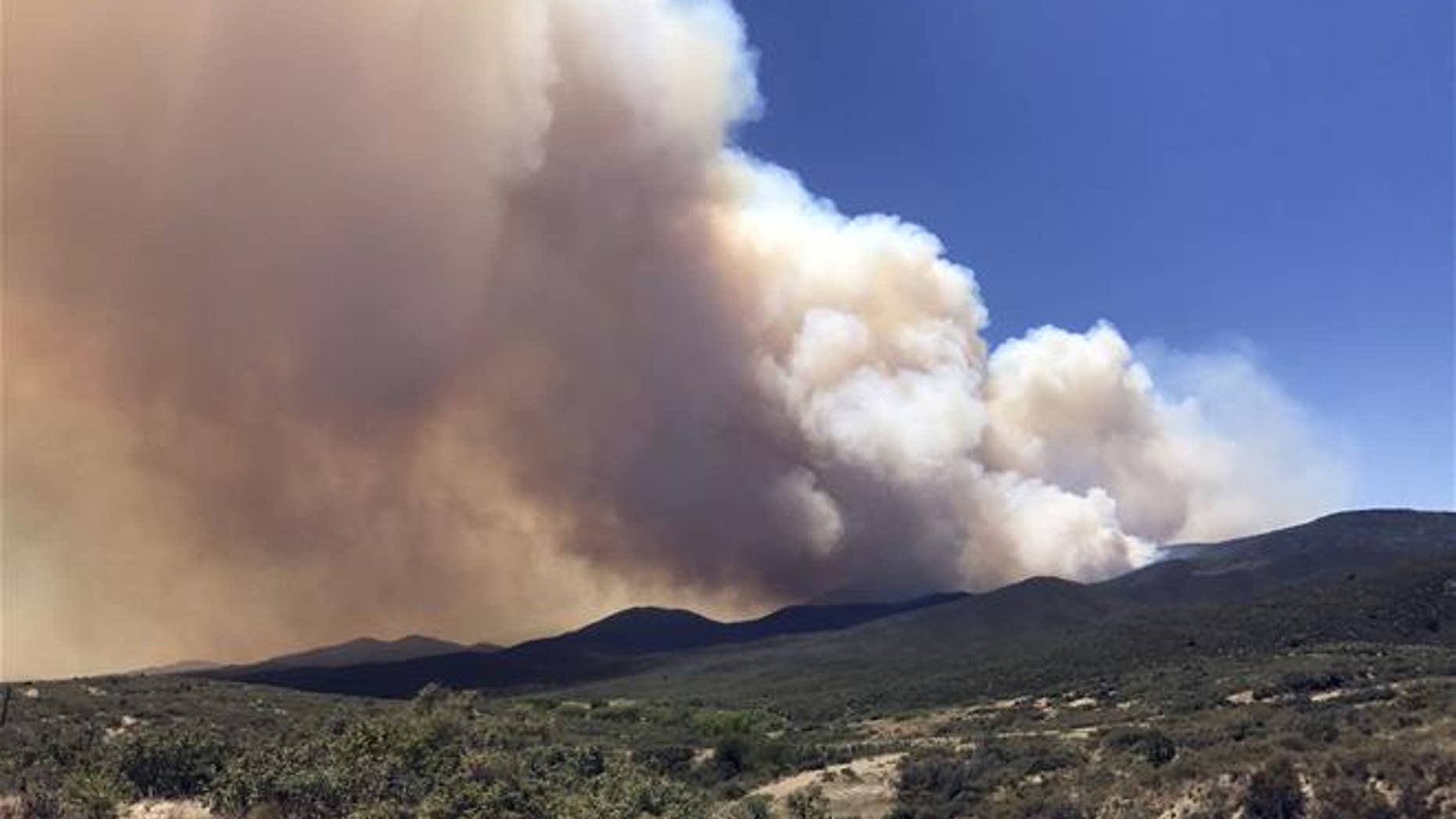 Days after a drone forced firefighting aircraft out of the sky over a raging wildfire in Arizona, the drone's pilot is facing charges, the AP reports.
The Yavapai County Sheriff's Office arrested Gene Alan Carpenter Friday on 14 counts of felony endangerment and one misdemeanor count of unlawful operation of an unmanned aircraft.
In a press release, the office said the 54-year-old Prescott Valley native endangered 14 aircraft and fire crews "with a substantial risk of imminent death or physical injury by flying an unmanned drone aircraft in closed airspace above an active fire area." The Goodwin fire has burned more than 25,000 acres of the Prescott National Forest since last Saturday.
More than 1,200 firefighters have been involved in quelling the blaze. The drone was spotted flying near the fire Wednesday around 7pm by an air attack pilot, reports the Arizona Republic.
When the drone began circling the plane, officials grounded all the aircraft in the area, including five helicopters, three large air tankers, and five heavy air tankers.
Because they lacked air cover, ground crews fire were called back as well. Numerous witnesses say they saw Carpenter operating a drone in the area throughout the week, and officials arrested him Friday after finding drone views of the fire on his website.
Carpenter's bond was set at $25,000. Arizona passed a law last year making it illegal for drones to impede emergency or law-enforcement activities. (In Washington state, a man received a jail sentence after his drone crashed.)
This article originally appeared on Newser: Drone Operator Near Wildfire Facing 14 Felony Counts