Cryptocurrency start-up touted by Floyd Mayweather charged with fraud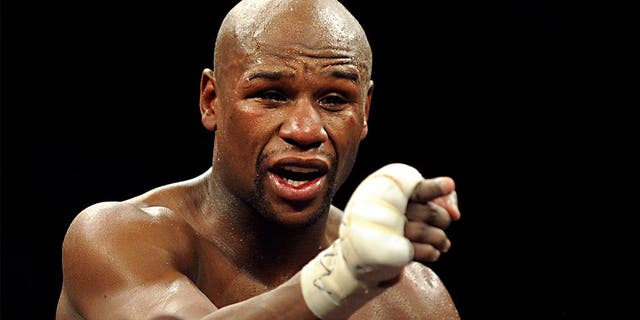 NEWYou can now listen to Fox News articles!
The Securities and Exchange Commission has charged a start-up promoted by boxing great Floyd Mayweather with fraud.
This week the SEC charged two co-founders of Centra Tech, a financial services start-up, with "orchestrating a fraudulent initial coin offering (ICO) that raised more than $32 million from thousands of investors" in 2017.
Co-founders Sohrab "Sam" Sharma and Robert Farkas were the "masterminds" behind the ICO, according to the SEC complaint. Centra sold investments using a so-called "CTR token."
ICOs fall under the broader category of cryptocurrency, an encrypted digital currency that operates, via a public transaction database called a blockchain, independent of a central bank. Investors have been flocking to ICOs because they hold out the promise of outsized returns, like those seen by early Bitcoin investors.
'Since anyone can come up with their own ICO, it is very easy to entice potential investors by making false promises'
Both defendants have been arrested by authorities, according to an SEC statement. Farkas had made flight reservations to leave the country but was arrested before he was able to board his flight, the statement said.
The SEC complaint goes on to say that Centra claimed to offer a debit card backed by Visa and MasterCard that would allow users
to "exchange, withdraw, or spend 'cryptocurrencies' anywhere that accepts Visa and Mastercard." In fact, Centra had no relationship with Visa or MasterCard, according to the SEC complaint.
The SEC also alleges that Sharma and Farkas created "fictional executives with impressive biographies" and posted "false or misleading marketing materials" on Centra's website.
Centra also paid celebrities to promote the ICO on social media, according to the complaint.
Floyd Mayweather was one of those celebrities but was not named by the SEC in the complaint. He did, however, promote Centra via tweets posted last fall.
"Mr. Mayweather is among the many celebrities who have recently endorsed an initial coin offering," the New York Times wrote in September of last year detailing the Centra collaboration with Mayweather.
"In September, he told his 13.5 million followers on Facebook not once but twice that they should buy a new virtual currency known as the Centra token," the Times article said.
"Since anyone can come up with their own ICO, it is very easy to entice potential investors by making false promises," Malwarebytes Labs, part of anti-malware software firm Malwarebytes, told Fox News.
"We are bound to see more of these scams in the near future due to the volatility and possible high ROI [return on investment] that cryptocurrencies can generate," Malwarebytes Labs said.
Fox News contacted a Mayweather representative but has yet to receive a response.
A query sent to a Centra Tech contact email was not answered.
The SEC's complaint was filed in federal court in the Southern District of New York.