Coachella will use drones, bolster security at festival to avoid Las Vegas-type massacre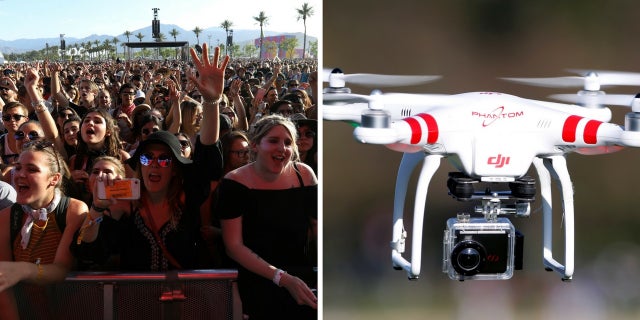 Coachella Valley Music and Arts Festival will have bolstered security and drones in order to avoid attacks such as the Las Vegas massacre and the Manchester stadium bombing, officials announced Wednesday.
Goldenvoice president and CEO Paul Tollett said the show will have increased security because more people are expected to attend this year, the Desert Sun reported. Goldenvoice organizes the event.
An estimated 250,000 people are expected to gather at the Empire Polo Club in Indio, Calif. on April 13 to 15 and April 20 to 22 for the popular concert, Indio police said
"It's just a part of safety," Tollett said. "There are more people at the show, so, it's a higher profile."
NAVY LITTORAL COMBAT SHIP TO OPERATE SWARMS OF DRONES
Eminem, The Weeknd and Beyoncé are slated to headline the show.
Indio police spokesman Sgt. Dan Marshall told the newspaper that extra precautions are being taken to ensure safety.
"Our number one priority is public safety," Marshall said. "We want people to know that they're safe. We want people to know that we are well planned."
Marshall said the drones will be used to determine traffic problems and other "issues that pop up."
"We don't know if this is the type of event that lends itself to [drones]," Marshall said. "We have to follow all rules. We can't over-fly cars, we can't over-fly crowds, we can't do any of that stuff unless we deem that it's a public safety issue. Then we could make that happen."
THIS SUPER-SIZED DRONE HAS MORE TRICKS UP ITS SLEEVE THAN YOU MIGHT IMAGINE
"[But,] let's say we're getting reports that there's a lot of traffic at an intersection and the drone goes to look at that intersection. It can't fly down the middle of the street. It has to stay in a route where it's not over-flying homes or people or anything like that," he added.
The ramped up security and drones follows 2017 attacks in Las Vegas and the bombing Manchester, United Kingdom.
On Oct. 1, 58 people were killed when gunman Stephen Paddock fired a stream of bullets from his suite at the Mandalay Bay Resort and Casino into a crowd of concertgoers at the Route 91 Harvest musical festival in Las Vegas.
A bombing at an Ariana Grande concert at Manchester Arena left 23 people killed, including the suicide bomber, on May 22.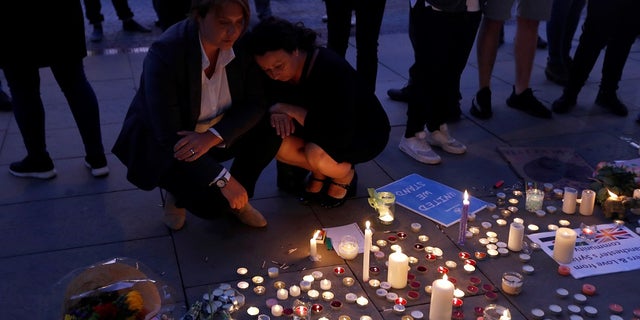 Organizers also said concertgoers will have to wear a wristband with a chip that helps "count the number of festival goers and identify when they come in and out of different parts of the fields."
"Having a plan for anticipation of troubles," Tollett said. "It's just an ongoing, 365-day thing for us. Safety."