British WWII veteran visits French town he liberated, via virtual reality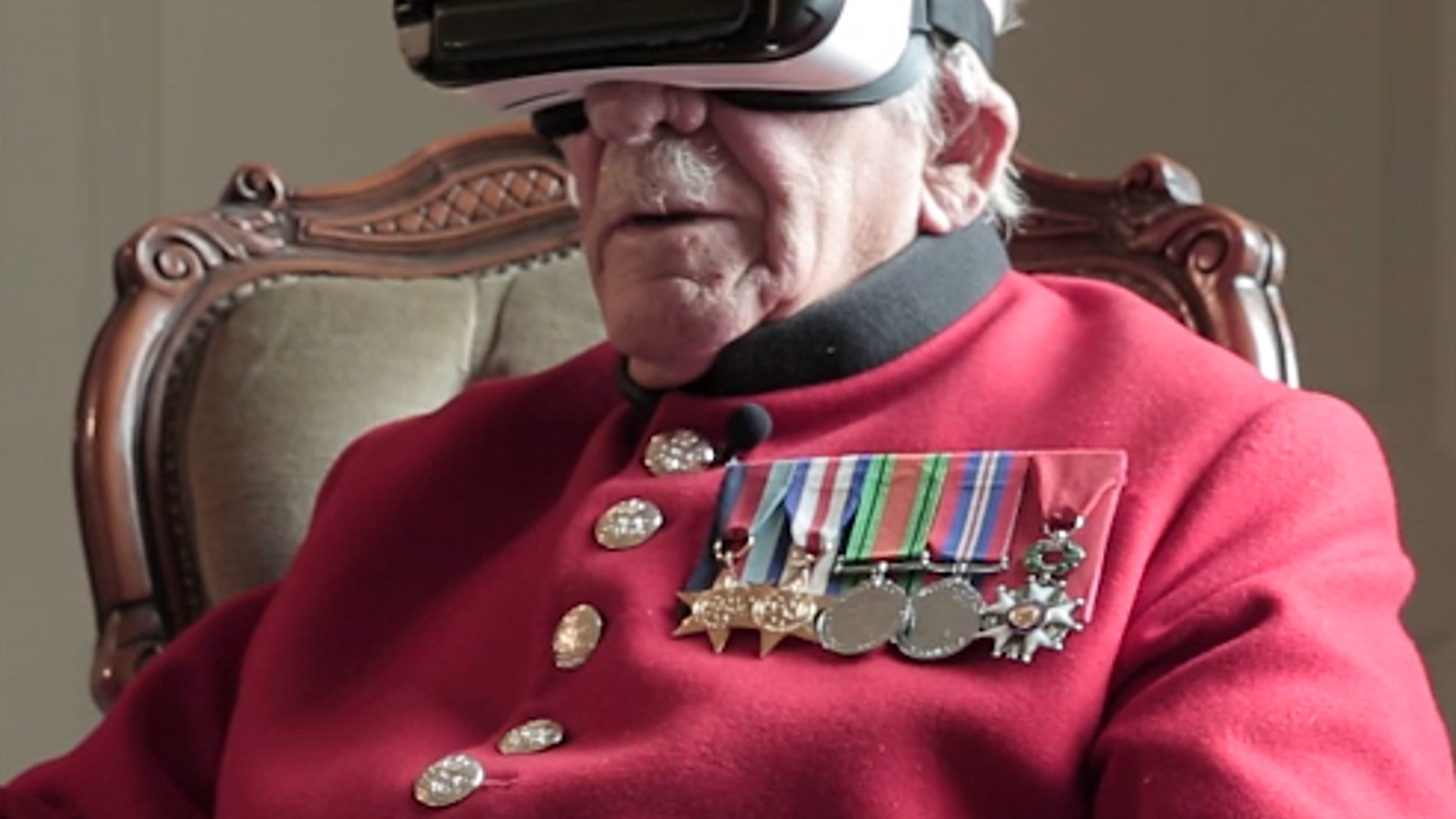 Virtual reality has allowed a 91-year-old veteran of World War II to digitally visit a town in France he helped liberate in 1944.
A British company called Twine made the film to mark Remembrance Day, the United Kingdom's equivalent of Veterans Day, which is also held annually each November 11.
It has been 72 years since Frank Mouqué participated in the liberation of the French town of Armentières. Mouqué was a sapper during the war, meaning he worked with explosives. Like so many others, he stormed the beaches— in his case, Sword Beach— on D-Day.
"I can still remember, and think about," the way they were received in Armentieres, Mouqué recounted in a video, wearing a bright red uniform and medals.
The video shows Mouqué wearing a virtual reality headset, moving his head as he sees scenes from Armentières on it. He watches school children sing to him, and even sees the mayor of the city present him with a medal.
'DECODING THE CIVIL WAR': TECH UNLOCKS UNION TELEGRAMS
"Bravo Frank, and I wish you a long and happy life," the mayor says in the film, in French. "Thank you very much."
Then the video ends, and after the VR headset is removed from his head, Mouqué says, "Fantastic."
"I'm sorry, I'm lost for words," he said.